General Hospital Spoilers: Sonny Forgives, Defends Nina In Fight Over Wiley?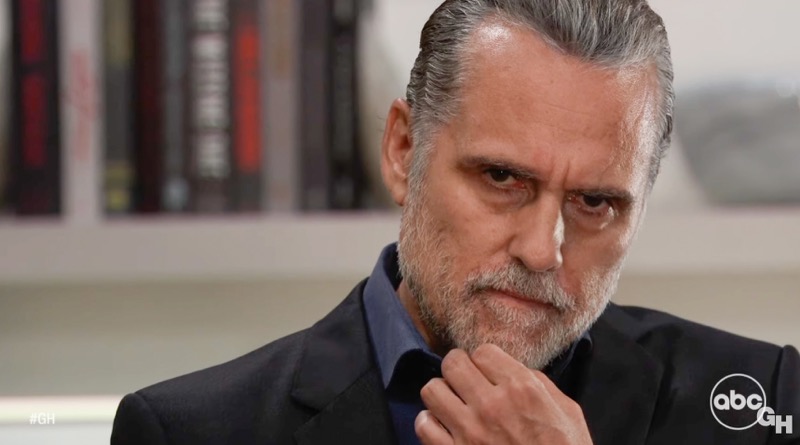 General Hospital spoilers and updates tease that Sonny Corinthos' (Maurice Benard) unusual actions toward Nina Reeves (Cynthia Watros) will baffle his family in Port Charles. He will easily forgive Nina for her Nixon Falls deception and even fight for her to be part of her grandson's life, even if that means going up against Michael Corinthos (Chad Duell) and Carly Carly Corinthos (Laura Wright).
Sonny has finally learned that Nina kept his identity a secret from him for a while. He was furious at first but he's finally calmed down and is ready to forgive Nina, a move that Jason Morgan (Steve Burton) can't understand given the severity of her actions.
Viewers know that Sonny developed feelings for Nina when he was in Port Charles and living as Mike because he can't remember his past. That's probably the reason why he can't stay mad at her any longer.
General Hospital – Nina Enjoys Her Last Visit to Wiley
As for Nina, she's making the most out of her last visit to her grandson, Wiley Quartermaine-Corinthos (Caleb and Kyler Ends). But it seems like it won't be the last time she'll see the kid if Sonny can do something about it.
Sonny Defends Nina
Sonny heard a lot of stories about Wiley from Nina and he knows how much she wants to be a part of his life. He might believe that Wiley shouldn't be used to punish Nina for what she's done. He might argue with Michael and Carly and say that keeping Nina from Wiley won't solve anything. Sonny can fight for Nina's right to see Wiley but in the end, it's Michael and Willow Tait's (Katelyn MacMullen) decision.
General Hospital – Spencer Faces Consequences of His Actions
As for Spencer Cassadine (Nicholas Chavez), it's time for him to face the consequences of his actions. Nikolas Cassadine (Marcus Coloma) throws him out of the house and financially disowns him. Nikolas has all the right to be furious at his son for all his lies and manipulation. But Spencer will also be outraged at Nikolas for what he's done. Spencer also needs to face Ava Jerome's (Maura West) anger while he'll get a more compassionate response from Trina Robinson (Sydney Mikayla). The latter will be there to support Spencer and he'll appreciate her for being on his side.
Be sure to catch up on everything happening with General Hospital right now. Come back here often for General Hospital spoilers, news, and updates.