General Hospital (GH) Spoilers: Brook Lynn Realizes Austin Right About Leo, Can She Convince Olivia?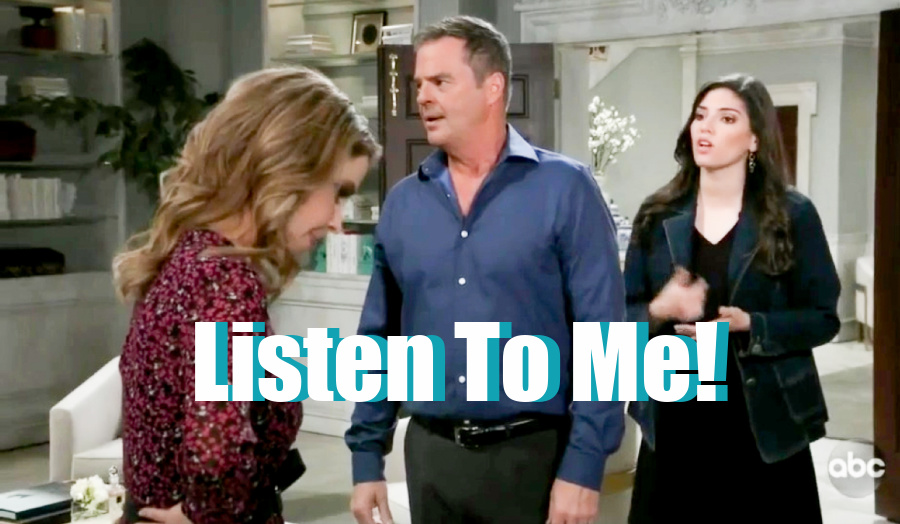 General Hospital spoilers indicate that Brook Lynn Quartermaine (Amanda Setton) has realized the Austin Holt (Roger Howarth) could be right about Leo Falconeri (Easton Rocket Sweda). Can Brook Lynn convince Olivia Quartermaine (Lisa LoCicero) to have her step-brother evaluated?
General Hospital – Leo Needs Help
General Hospital's Leo needs help and Austin seems to be the only one who sees that. However, Brook Lynn has noticed that something is going on with Leo as well. Will Brook Lynn continue to use Leo to hurt Austin or will she try to convince Olivia that Leo needs help now? After all, Leo is a little boy not a pawn in a corporate lawsuit. Will Olivia try to get help for Leo or continue to deny that her son has a problem? How many people are going to have to tell Olivia that Leo has a problem before she gets her child the treatment that he needs? Will Brook Lynn continue to talk with Leo to try to prove a point to Olivia?
Will Brook Lynn Need Reinforcements?
General Hospital's Brook Lynn is worried about Leo. Olivia refuses to listen to her or Austin. However, Brook Lynn has the option to call for help from someone else close to her and Olivia. Perhaps Brook Lynn could arrange for Sonny Corinthos (Maurice Benard) to visit with Leo and get his opinion. Could Sonny convince Olivia to take Leo to be evaluated? Would Olivia listen to Sonny if he does try to talk to her? Will Leo do something that finally shows Olivia that he has a problem? What will it take for Olivia to see that her son needs help?
General Hospital – Could Brook Lynn Sneak And Take Leo
General Hospital's Olivia continues to argue with everyone who tells her that Leo needs help. Could Brook Lynn go behind Olivia's back and seek help for Leo? Leo needs a doctor who is willing to find out exactly what is wrong with him. Austin realized immediately that Leo had a problem. Austin has tried to tell Ned what is going on. Olivia has already got mad at Ned for trying to help Leo. Would Olivia do the same with Brook Lynn? Could Monica Quartermaine (Leslie Charleston) be the key to getting Leo the help he needs? If Olivia refuses to listen to everyone else, could Monica convince her to seek help for Leo?
Olivia is going to have to see that Leo needs help at some point. Will Leo's health suffer before Olivia realizes what's going on? Will Leo improve once he gets the help he needs?
Be sure to catch up on everything happening with GH right now. Come back here often for General Hospital spoilers, news, and updates.