General Hospital Spoilers: Maurice Benard's Father Died, Mourning 'Hero' Humberto Morales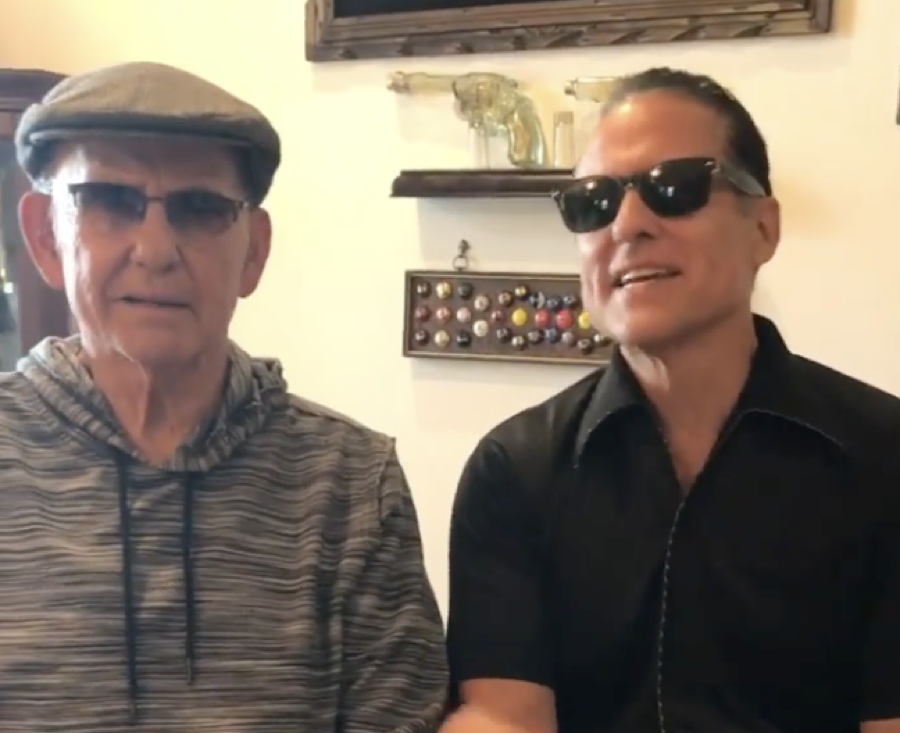 General Hospital spoilers reveal that Maurice Benard (Sonny Corinthos) is mourning the loss of his father, Humberto Morales. Fans of the veteran soap star got to know Humberto through Maurice's social media posts. The GH actor adored his "hero" father and shared a sweet farewell on Instagram.
About Humberto Morales
GH spoilers reveal that Maurice has been pretty open through the years. The actor used social media to spread awareness on mental illness, used it to make people laugh and even connected with fans. Through social media, Maurice also shared a lot of information about his dad. Due to this, many of Maurice's fans and followers felt like they got to know Humberto.
GH Spoilers: Emotional Farewell
On Instagram, Maurice shared that his father passed away. He wrote,
"As I lay here with a heavy heart but no anxiety, Knowing I will never see my hero again. My dad was one of a kind no one like him, those who knew him know what I'm talking about. When I was a little boy I wanted to be him, nobody was more proud of me than my father, and boy did he love General Hospital (not Carly and Jason as a couple) my dad always said in Spanish what's going to happen it's gonna happen don't worry. Say hi to everybody DAD maybe you can even sing a song with Frank Sinatra."
Invested in Sonny Corinthos' Storyline
General Hospital spoilers reveal that Maurice's father followed Sonny's storyline. Humberto was not pleased with Jason Morgan's (Steve Burton) interest and romance with Sonny's wife, Carly Corinthos (Laura Wright). The fact that Humberto knew Sonny's storylines and had a strong opinion in them shows just how invested he was in Maurice's career.
Maurice also posted photos and videos saying a final farewell for Humberto.
General Hospital Spoilers: Fans and Co-Stars Respond
In the comments section of the Instagram post, fans and co-stars commented on Maurice's loss. Eden McCoy shared her condolences. As fans know, Eden plays Sonny's stepdaughter, Josslyn Jacks in the ABC soap. Eden wrote,
"Oh, Maurice, I'm sending you every bit of my heart right now. love you and I'm so sorry."
Meanwhile, Jason Thompson (Billy Abbott, The Young and the Restless) wrote,
"Oh Mo. I'm sorry to hear this. It was always a pleasure being round your dad. He was hilarious!! Light and love to your mother, you and your family."
We send our deep condolences to Maurice and his entire family during this trying time.
Be sure to catch up on everything happening with GH right now. Come back often for General Hospital spoilers, news and updates.
View this post on Instagram