The Young and the Restless Spoilers: Adam Caught Between Two Worlds – Connor Obligations and Sally's Lure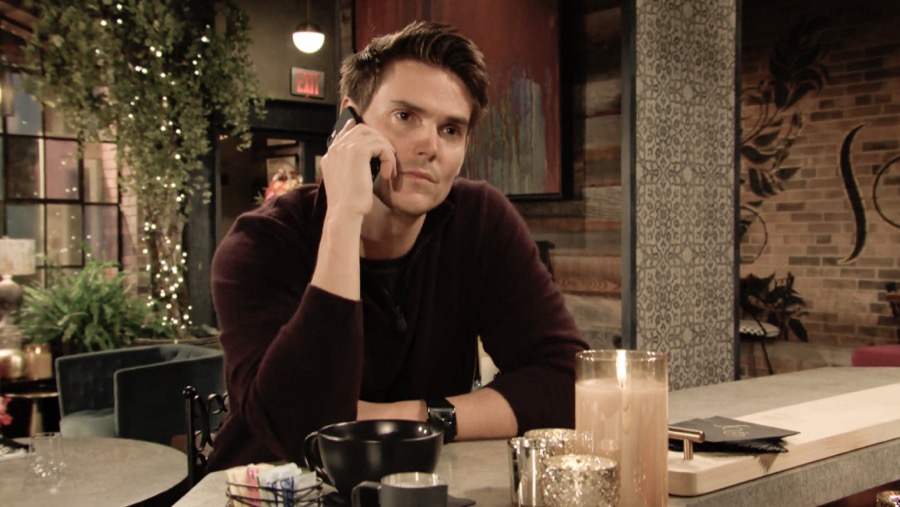 The Young and the Restless (Y&R) spoilers document that Adam Newman (Mark Grossman) closed the door on Chadam shortly before sparking with Sally Spectra (Courtney Hope). Chelsea Lawson (Melissa Claire Egan) did not like her longtime love's heavy-handed approach and will soon respond to him in person.
Connor Newman (Judah Mackey) is Adam's top priority. And, as viewers have seen, Victor Newman (Eric Braeden) just confirmed Adam's return to the rough and tumble business world.
The battle with Billy Abbott (Jason Thompson) will include Adam leading the strategic charge. But Grossman's character is not following his father's advice when it comes to avoiding any form of romantic pursuit.
Young And The Restless Spoilers – Chelsea Lawson's Return This Fall
It feels as though Chelsea will return to Genoa City, Wisconsin, this fall. Viewers recall that the actor had a baby. She has been on maternity leave for a while.
Scenes that appear to be recorded off-set have allowed Egan's character to appear in some episodes via video chat. Doing so kept Chelsea relevant, as she is said to be helping her mother recover from some injuries.
An autumn return would put Chelsea, Sally, and Chloe Mitchell (Elizabeth Hendrickson) at Newman Media under Adam. Three ladies and Adam. Chloe is getting along with him, which is incredible. Sally is falling in love with Grossman's alter ego and Chelsea looking to even the score. That is a great soapy scenario.
Y&R Spoilers – Victor Newman's Intense Demands
Turning Newman Enterprises over to Victoria Newman (Amelia Heinle) was a risk. But time has passed. Newman-Locke and Victoria Newman-Locke are doing well, which allows Victor to focus on his other company.
Newman Media allowed Victor to help Adam channel his energies. Victor's namesake (Victor Adam Newman, Junior) has done that, making peace with pops, Nick Newman (Joshua Morrow), and even helping preserve stability at Victoria's wedding.
But Adam agreed to his father's demand that they target ChanceCom for takedown shortly before both men flew home from the palazzo in Tuscany, Italy. That implies trouble ahead for Adam if he allows Victor too much leeway in his life.
Young And The Restless Spoilers – Sally Spectra Is A Rose And A Thorn
Adam sees Sally as a challenge. She is impressive and a likely match for him.
Victor sees Sally as another version of Sharon Rosales (Sharon Case) or Chelsea. Actually, Hope's character is neither.
Sally is her own greatest enemy. Sally also sees Adam as someone who she can uniquely relate to. Shadam and Chadam are yesterday, while Ally projects into the future on Y&R.
This site is a leading source for everything linked to The Young and the Restless. Check back regularly for Y&R spoilers and news!