Prince William And Kate Middleton Slammed For Over-Exposing Their Children In Public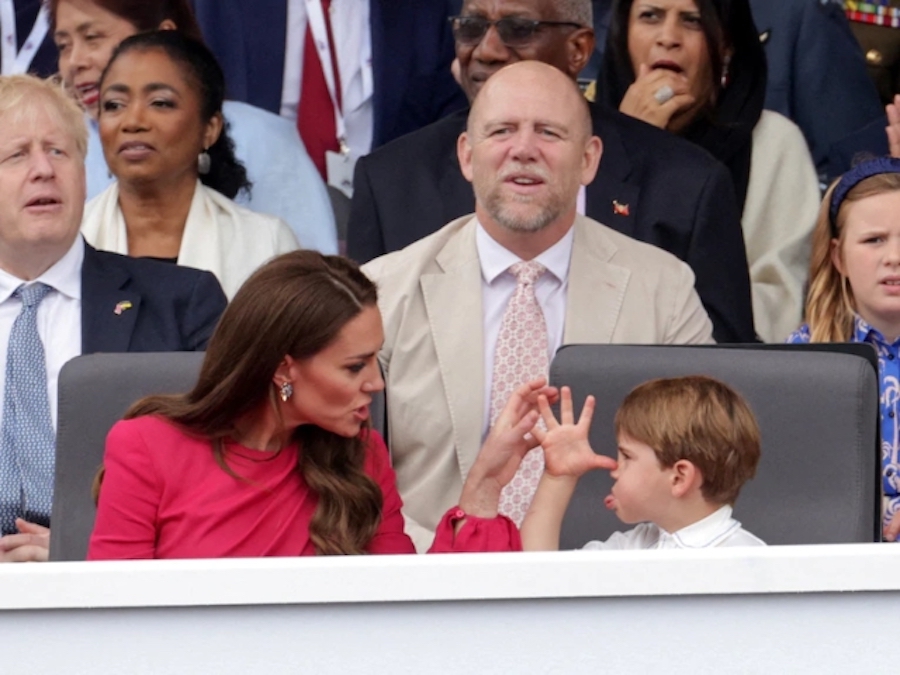 British Royal News says that over exposure is never a good thing, regardless if you are a member of the British Royal Family or not. As a matter of fact, there's a new report that says Prince William and Kate Middleton are being slammed for putting their kids front and center during Queen Elizabeth's Platinum Jubilee celebrations last week, despite all of the tantrums and looks of boredom that were on their faces throughout the festivities. In fact, one royal critic says that the Duke and Duchess of Cambridge are doing their three children no favors by constantly parading them in public. Here's what you need to know.
British Royal News: Prince William And Kate Middleton Slammed For Over-Exposing Their Children In Public
Royal expert Jan Moir took to her column with the Daily Mail to suggest that William and Kate should let their children Prince George, Prince Charlotte, and Prince Louis skip the next several public appearances and royal engagements (or all) as constantly putting them in public is not really beneficial for them, or the royal family's image for that matter. 
She said, "Watching them on Jubilee duty recently has made me think: aren't they too young for all this? Are the little royals simply too little for the responsibility of public expectation and interest now heaped upon their tot-sized shoulders? Not even the Queen herself was asked to do so much, so young. And barely anything was seen or heard of fledgling Charles, practically until his investiture as Prince of Wales in 1969, when he was 20 years old."
British Royal News: Should The Kids Stay At Home?
Moir also pointed out that with Prince Louis' tantrums during the jubilee and Prince George constantly looking bored, the Cambridge kids being the center of attention is simply not healthy for them. She wrote, "It is clear to see why the Cambridges in particular — and the monarchy in general — could certainly use the positive bounce in the polls supplied by a stream of feel-good images of their super-cute kiddies.Yet for me, the participation of junior Cambridges in royal events both major and minor has become an increasingly uncomfortable spectacle."
So far Buckingham Palace has not made any comments about the criticism.
In the meantime, let us know what you think with your thoughts in our comments section again. Be sure to catch up with everything on the British Royal Family right now. Come back here often for the British Royal Family news and updates.