Kate Middleton Is Showing Queen Elizabeth Support Amid Prince Andrew Scandal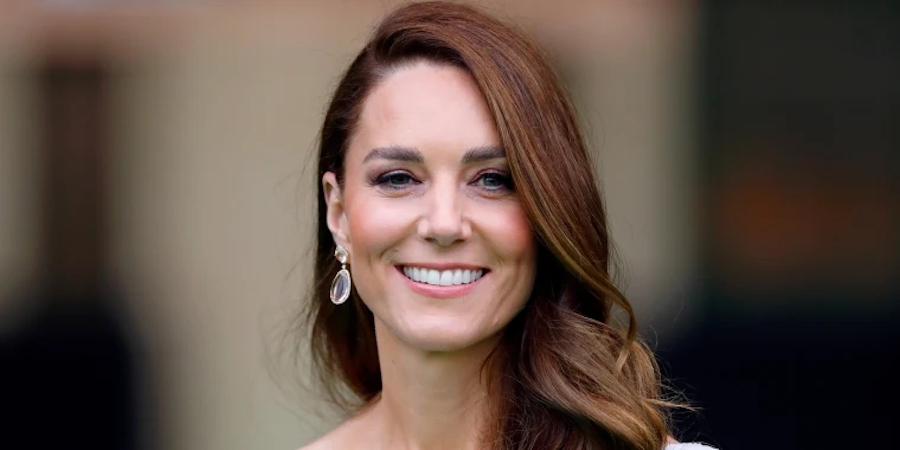 If there's one person that Queen Elizabeth can count on right now, it's Kate Middleton. There's a new report that says the Queen has been leaning on the Duchess of Cambridge for support as she's been dealing with one negative headline after another and especially for all of the controversy surrounding her maybe not-so-favorite son anymore, Prince Andrew. Here's what you need to know.
British Royal News: Kate Middleton Is Showing Queen Elizabeth Support Amid Prince Andrew Scandal
Needless to say, Prince Andrew's reported $16 million settlement with his accuser Virginia Giuffre has surely put a damper on the mood behind the scenes at Buckingham Palace. With everything that the Queen has had to deal with lately, including Megxit and the death of her beloved husband Prince Philip, the last thing she wants is to be embarrassed by her son Andrew and all of the allegations made that he had sex with a minor and that he was also reportedly quite close to Jeffrey Epstein.
Royal expert Charles Rae recently told Entertainment Daily that the Queen feels grateful to have people like Kate Middleton by her side. He said, "By virtue that Catherine is one of the senior royals now and she like the others have stepped in to help Her Majesty, I am sure she will continue helping the Monarch just as Charles and Camilla, William, Edward and Sophie."
Rae added, "They have all supported the Queen throughout the Andrew Scandal and there is no reason for them not to continue with that support."
British Royal News: The Queen Is Dealing With A Lot Of Stress
It was also reported that Kate was also by the Queen's side after she lost her husband Philip back in April of 2021. Seeing how the Queen has been such a pilar of support for the monarch, we have a feeling that she's got everything it takes to be a solid leader of the royal family in the future. Watch this space as there's no doubt that Kate Middleton will continue to prove to the world what kind of fantastic royal leader she is, both behind closed doors and in public, too.
In the meantime, let us know what you think with your thoughts in our comments section again. Be sure to catch up with everything on the British Royal Family right now. Come back here often for the British Royal Family news and updates.