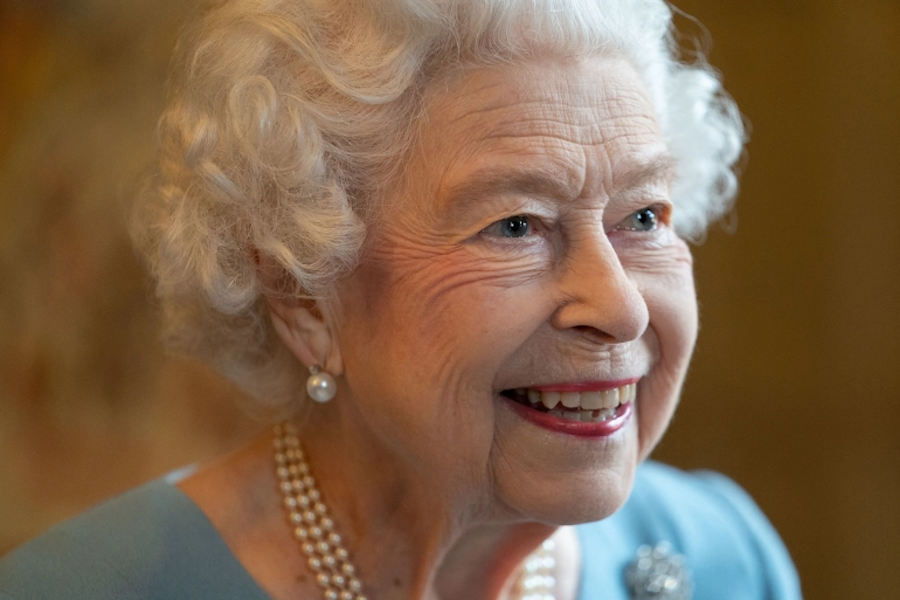 Buckingham Palace has announced that Queen Elizabeth had tested positive for COVID-19, although the monarch is just experiencing mild symptoms right now. This comes after reports that say both Prince Charles and his wife Camilla Parker Bowles have also tested for the virus, too. The timing, of course, couldn't be any worse. Here's what you need to know.
British Royal News: Queen Elizabeth Tests Positive For COVID-19
The monarch is experiencing "mild cold-like symptoms" but expects to continue "light duties" at Windsor over the coming week, Buckingham Palace has said in a statement. It reads as: "Buckingham Palace confirm that The Queen has today tested positive for Covid. Her Majesty is experiencing mild cold-like symptoms but expects to continue light duties at Windsor over the coming week. She will continue to receive medical attention and will follow all the appropriate guidelines."
That said, Queen Elizabeth has held engagements since Charles tested positive, meeting Defence Services Secretary Major General Eldon Millar, and his predecessor Rear Admiral James Macleod at Windsor Castle just last week.
It's been noted that symptoms for COVID-19 can appear from two to 14 days after exposure to the virus. It's not known whether or not the Queen has contracted the virus from her son Charles or someone else behind the scenes at Windsor Castle. Soon after it was announced that Charles had tested positive for the virus, he canceled all of his royal engagements in his calendar. Camilla had also gone into isolation the moment that she found out that she had tested positive, too.
British Royal News: What's Next For Queen Elizabeth?
Prince Charles' wife, the Duchess of Cornwall, tested positive for the virus last weeks, days after her husband. It was the first time the duchess had caught Covid, and the second time for Prince Charles.
So far Buckingham Palace has not made any additional comments about the situation, but we will definitely update you with all of the latest details as they come in. Here's hoping that the Queen's recovery will be an easy and swift one and that no one else in the royal family will get sick from the virus. Fingers crossed! 
In the meantime, let us know what you think with your thoughts in our comments section again. Be sure to catch up with everything on the British Royal Family right now. Come back here often for the British Royal Family news and updates.