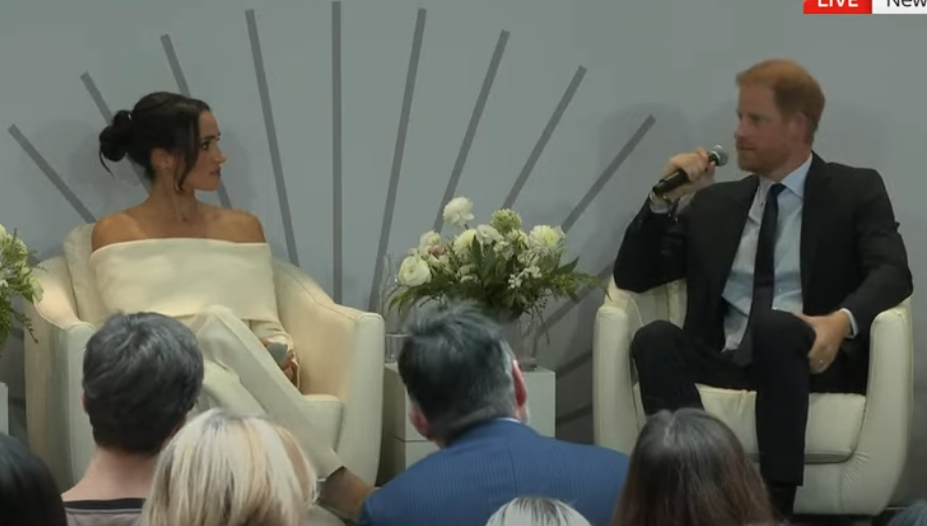 Royal Family News says that for Meghan Markle, a royal divorce would not only be a big blow to her personally, but also professionally, too. In fact, there's a new report that says should Prince Harry and Meghan Markle pull the plug on their marriage, then it would do permanent damage to her career. But that really shouldn't surprise anyone seeing how the Duchess of Sussex only became a household name thanks to her romance, engagement and marriage with Prince Harry. Here's what you need to know.
Royal Family News: Meghan Markle's Career Permanently Damaged By Royal Divorce
According to one royal expert, a Harry and Meghan split would be hard on Meghan's celebrity status but it would also hurt the Duke of Sussex as well. Seeing how Prince Harry had completely removed himself from all things royal, he would have a hard time finding himself in the celebrity world without Meghan Markle.
Relationship expert Louella Alderson put it this way in an interview with The Mirror, "Harry and Meghan make a lucrative team, and their joint ventures have the potential to continue bringing in substantial income for their family. While they have their individual endeavors, their partnership has proven to be beneficial for both of them professionally too."
Royal Family News: What's Next For Harry And Meghan?
Alderson also added that the split could "potentially impact their careers." In other words, Meghan is nothing without Harry and Harry is nothing without Meghan. She added, "Especially as a couple who have brands built on their relationship. For starters, the media attention surrounding the end of their relationship would be difficult to deal with and they have their children to look out for. It's common for celebrities to maintain a united front in the public eye … they may choose to present themselves as a strong and happy couple, even if they've actually been living separate lives for years."
So far both Harry and Meghan haven't made any comments about the state of their marriage but seeing how they have made it this far, it's unlikely that anyone will file for divorce unless they had a very strong reason to walk away from this marriage. But then again, anything can still happen. Watch this space.
Tell us, what do you think of this story? Drop us a line in our comments section below with your thoughts. Also, don't forget to come back right here for all the latest news and gossip about all of your favorite British royals, Hollywood actors, and reality television stars. We've got you covered.