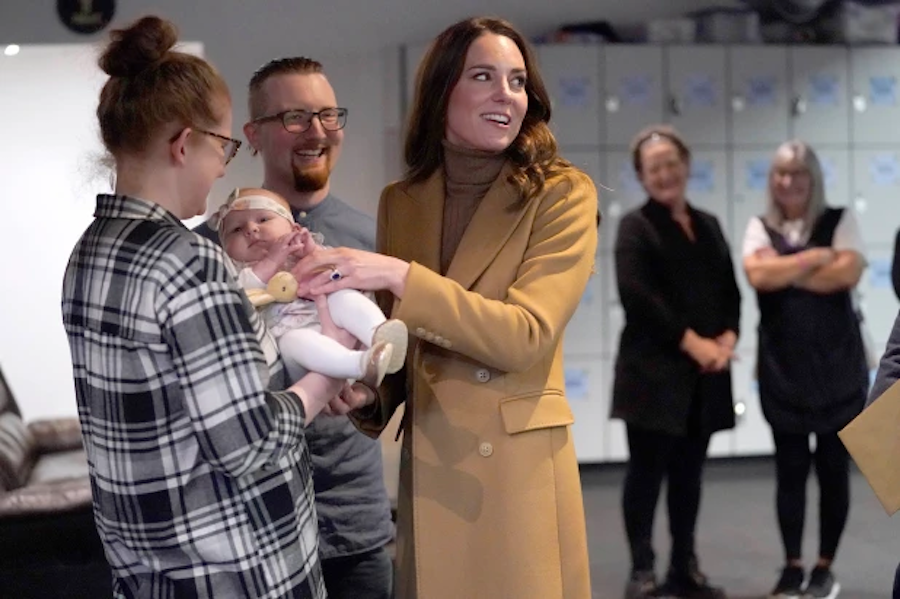 Kate Middleton has apparently been feeling very broody lately and that's not such a bad thing now, is it? There's a new report that says the Duchess of Cambridge may be putting pressure on her husband Prince William to have a fourth child. The royal couple are already parents to three children: Prince George, Princess Charlotte and Prince Louis. Here's what you need to know.
Kate Middleton Hints That She Wants To Have Another Royal Baby
According to Page Six, Kate met with parents and their children during her tour of Denmark and revealed that she sometimes thinks of having another baby. "It makes me very broody," Middleton, 40, admitted to researchers from the Copenhagen Infant Mental Health Project during a visit to the University of Copenhagen. This was Kate's first solo trip since the start of the global pandemic two years ago.
"William always worries about me meeting under-1-year-olds," she continued. "I come home saying, 'Let's have another one.'"
That said, it doesn't look like William may be on board with Kate's pregnancy plans as back in January he suggested that his shop may already be closed. "Don't give my wife any more ideas," William said at a hospital in Lancashire, England, when a couple handed their baby to Kate for a photo op. 
If that weren't enough, when Kate returned the little girl to her parents, William told his wife: "Don't take her with you." "Baby number four?" the baby's father asked at the time, to which Kate responded with, "I think William would be a little worried."
British Royal News: What's Next For William And Kate?
Now, whether or not William and Kate do have a fourth child remains to be seen but for now it seems like they are more focused on their work, which includes their royal engagements and public appearances. Ever since Prince Harry and Meghan Markle pulled the plug on their working relationship with the royal family, William and Kate's workload has almost doubled. But then again, it's not like the royals can't afford to have some help around the house with a few additional nannies, right? Watch this space as there might be a royal pregnancy announcement in the works soon.
In the meantime, let us know what you think with your thoughts in our comments section again. Be sure to catch up with everything on the British Royal Family right now. Come back here often for the British Royal Family news and updates.