Prince William And Kate Middleton Had Zero Interaction With Prince Harry And Meghan Markle During The Jubilee Weekend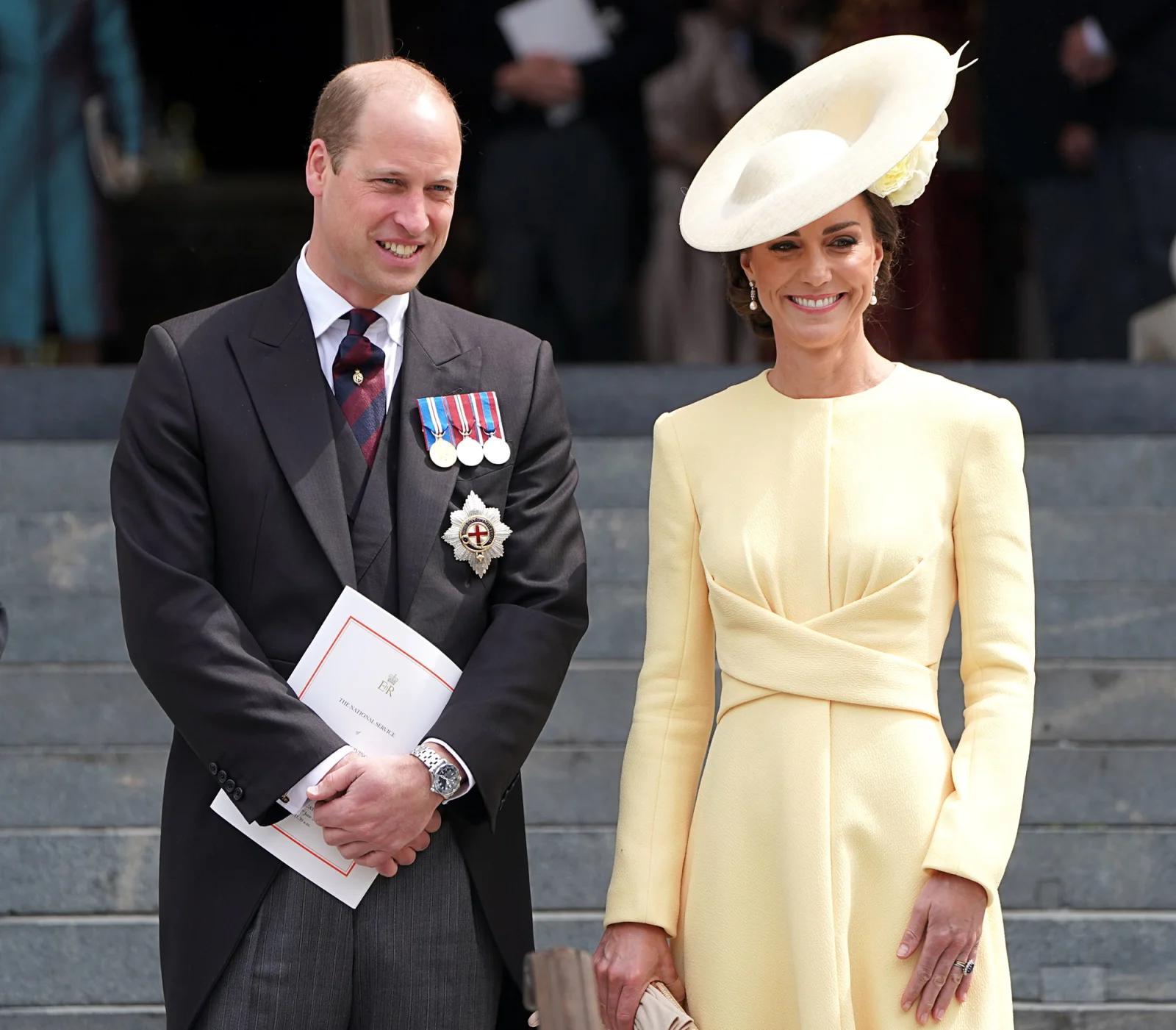 British Royal News says that for anyone who has been paying attention these last few days, this shouldn't come as a surprise at all. There are new reports that say Prince William and Kate Middleton had zero interaction with Prince Harry and Meghan Markle during Queen Elizabeth's Platinum Jubilee weekend. Now, whether or not the Duke and Duchess of Cambridge refused to mingle with the Sussexes or simply didn't have them time to in their schedules is what everyone wants to know. Keep reading below for everything you need to know.
Prince William And Kate Middleton Had Zero Interaction With Prince Harry And Meghan Markle During The Jubilee Weekend
According to Page Six, the Duke and Duchess of Sussex apparently extended an olive branch to William and Kate to have their three children Prince George, Princess Charlotte, and Prince Louis celebrate Lilibet's first birthday, but they did not attend. In fact, there is no clear indication that the Cambridge kids got to even see their cousins from across the pond, which include both Lilibet and her brother Archie.
One UK-based royal insider said: "Things are still fraught — William is still wary of spending any time alone with Harry as you never quite know what may be reported back afterwards."
Another royal source suggested that things are still icey between the Cambridges and the Sussexes because of Harry and Meghan's tell-all interview with Oprah Winfrey back in 2021.
"A line was crossed with the Oprah Winfrey interview and it's hard to come back from that – not least when there has still been no acknowledgement of the motivations behind it and the hurt it caused. Someone needs to be steely in this," said the insider.
British Royal News: The Royal Feud Is Still Quite Icy
Of course, many royal fans commented on the matter with, "For someone who claims to care about mental health, the lack of sympathy William has shown to the Sussexes is appalling. As is his treatment of his wife and willfull ignorance of her obvious ED. He comes across as a selfish bastard," along with, "In the UK being accused of racism is far far worse than the actual crime of racism. William and Kate are complicit in driving the Sussexes out of town but to their horror, they won't stay gone or erased. No one cares about what the UK press has to say. We know it's all propaganda. The time will come when Bill will have to pay the piper. Waity and his kids should get ready.
In the meantime, let us know what you think with your thoughts in our comments section again. Be sure to catch up with everything on the British Royal Family right now. Come back here often for the British Royal Family news and updates.