Royal Fans React To Kate Middleton's Embarrassing Jubilee Pageant Moment With Prince Louis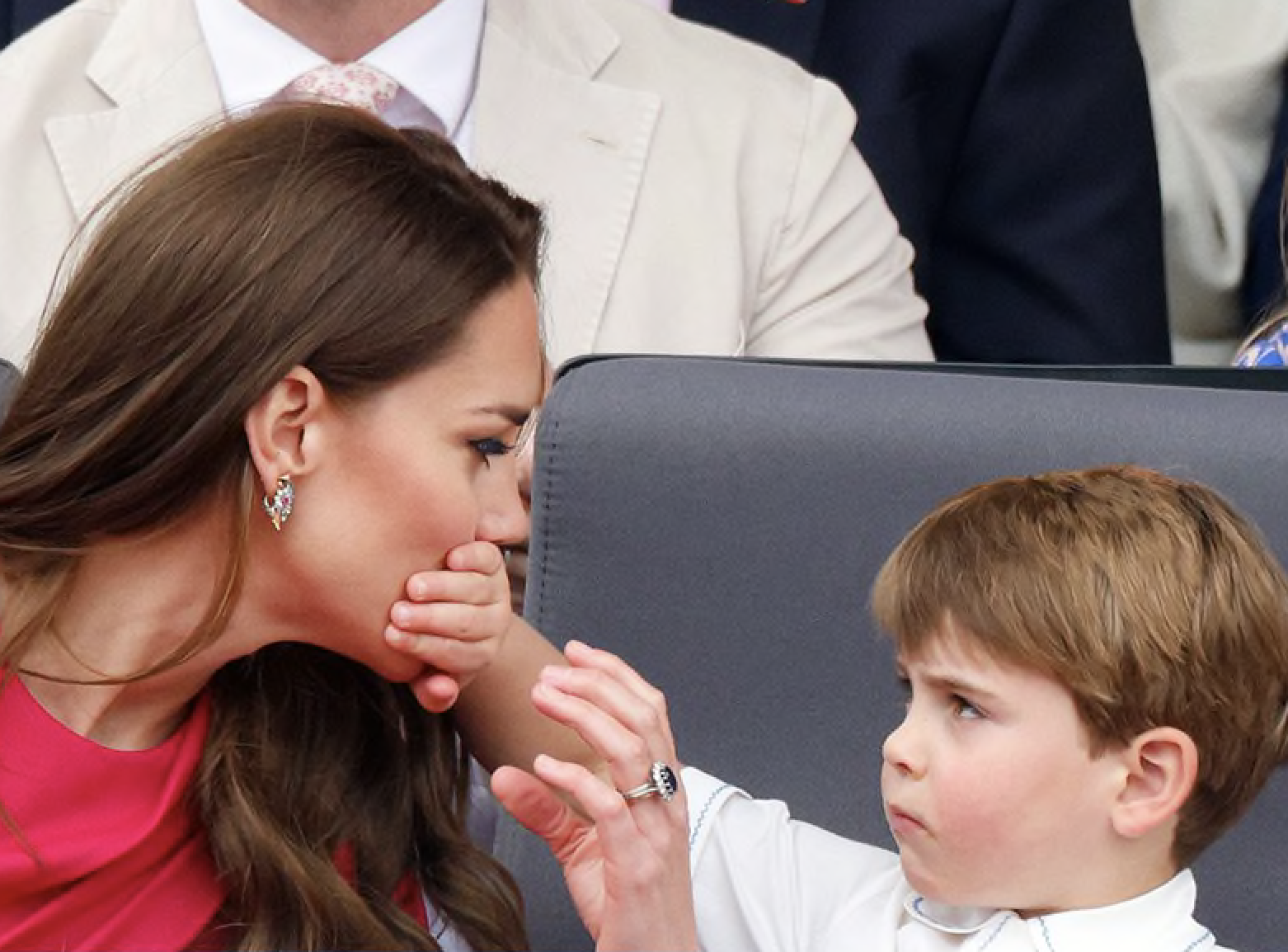 British Royal News says that Kate Middleton sure didn't love being in the spotlight when her son Prince Louis repeatedly put his hand over his mouth, teased her, ridiculed her and almost tried to lightly pull her hair in front of an audience of millions. In fact, many royal fans couldn't help but react to the Duchess of Cambrdige's embarrassing Platinum Jubilee pageant moment with her 4-year-old son. Here's what you need to know.
Royal Fans React To Kate Middleton's Embarrassing Jubilee Pageant Moment With Prince Louis
Clearly, Prince Louis wanted to be anywhere other than at the pageant and it showed. But unfortunately for his mother Kate Middleton, she was stuck between a rock and a hard place as she couldn't keep Louis from making all the different faces in front of the cameras. Of course, it didn't take long at all for both royal fans and critics to weigh in on the matter. Many of them wrote, "He seemed to be squirming around and not paying attention before Kate got in his face but he wasn't bothering anybody. She should have left him alone and let him do what he was doing. It would have been less embarrassing in the long run," along with, "He seemed fine until she bent down and spoke to him – whatever was said set him off. She kept getting in his face which is what he seemed to be reacting to. It was too long for the little guy. I would have walked him out where he would have been happier with his nanny riding around on a bike."
Another critic wrote, "Louis was behaving like a typical four year old and should not have been there. I felt for the little guy. This is on his parents for being so concerned about photo ops that they ignore what's best for their child."
British Royal News: Should Louis Have Stayed Home?
And then this social media user said, "Yeah, if my kid was acting like that in public, I would have removed him, especially knowing that there were so many cameras on me. IMO, that would have resulted in Kate being praised for being such a relatable mother, for knowing her child so well, for putting the needs of her child first, etc. Sometimes kids just get out of control like that and the best thing you can do is remove them from the situation or the stimulus etc so they have a moment to calm down."
In the meantime, let us know what you think with your thoughts in our comments section again. Be sure to catch up with everything on the British Royal Family right now. Come back here often for the British Royal Family news and updates.