Prince Harry and Meghan Markle Criticized For Leaving The Platinum Jubilee Celebrations Early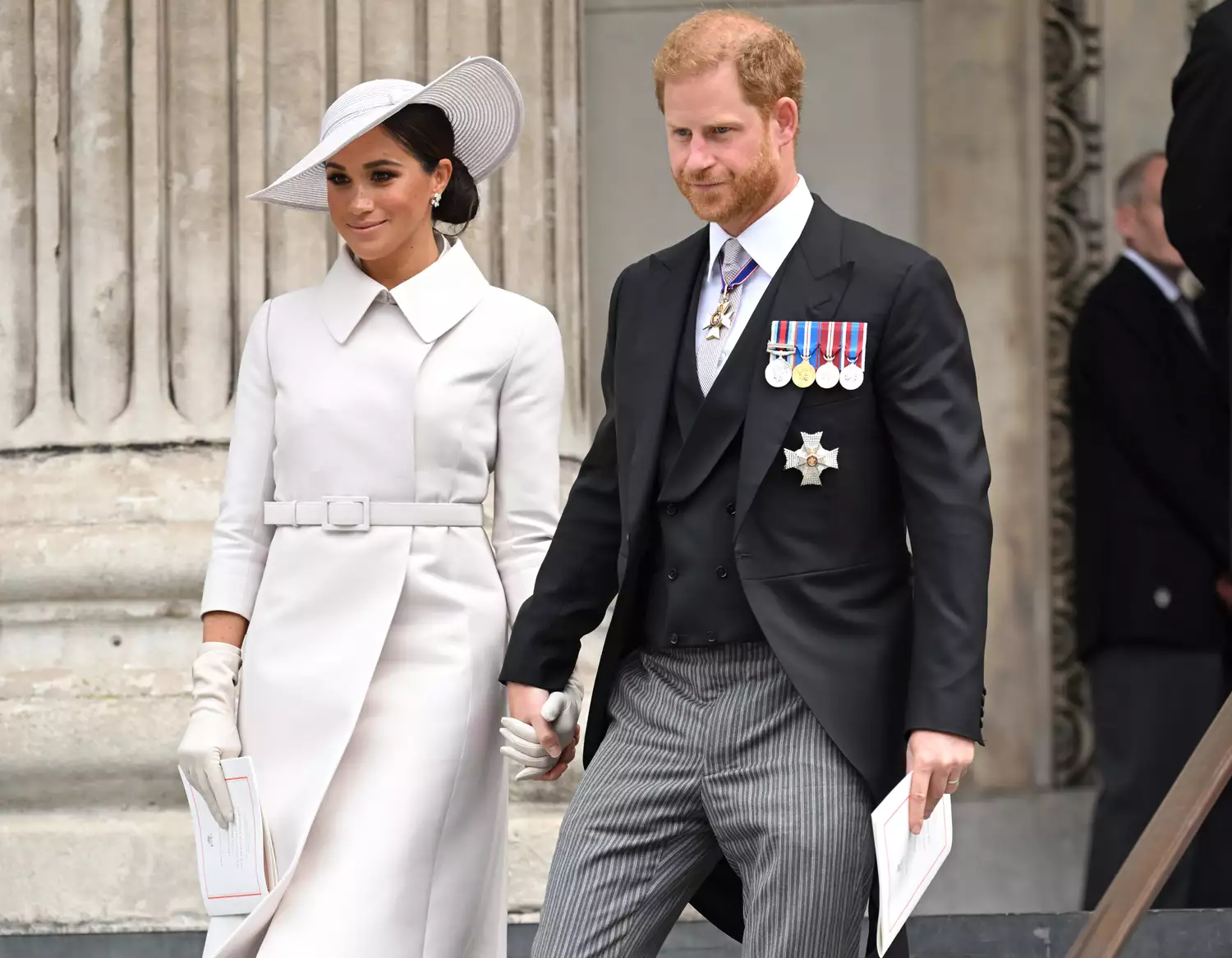 British Royal News says that regardless if they would have left or stayed, it seems like their royal critics in London would have had something to about it anyway. Of course, we are talking about Prince Harry and Meghan Markle and how some people are criticizing them for leaving the Platinum Jubilee celebrations early. In fact, Harry and Meghan were already in their private jet across the Atlantic when Queen Elizabeth took to the balcony at Buckingham Palace for her final appearance of the weekend. Here's what you need to know.
Prince Harry and Meghan Markle Criticized For Leaving The Platinum Jubilee Celebrations Early
According to Tom Sykes of the Daily Beast, the Duke and Duchess of Sussex could have waited until all of the parties and festivities (that Harry and Meghan were not invited to) were over and done with before flying back to California. But they didn't. One friend of the royal family told the site, "So much for not overshadowing the queen. Would it have killed them to wait a few hours?"
If that weren't enough, Sykes himself wrote, "While there had been suspicions that the couple perhaps didn't have the best experience of the jubilee, spending much of the celebrations hidden away behind closed doors, and not invited to many of the weekend's most significant events, their decision to flee the country while the queen's life was being celebrated by 6,000 military and civilian performers in central London looks distinctly churlish."
British Royal News: What's Next For Harry And Meghan?
Of many, many royal fans and critics alike weighed in on the matter with, "Seriously, you'd think Harry, Meghan, and the kids rolled suitcases through the middle of the parade with neck pillows and boarding passes in hand. They left on a private plane in private and no one knew about it," along with, "Jubblies are meticulously planned out to the last detail, including principal arrivals and departures. This article is designed to sound as if the Sussexes originally planned to leave later that evening, but then got mad at something and left in a huff. We all know that's not true."
Another critic wrote, "All these attacks are silly and desperate and has made the Sussexes living their lives and leaving so much easier because they're Damned if they do or don't. At this point, the media and palace, mostly KP because I truly believe William and Kate are the problem, are only making things worse for themselves."
In the meantime, let us know what you think with your thoughts in our comments section again. Be sure to catch up with everything on the British Royal Family right now. Come back here often for the British Royal Family news and updates.