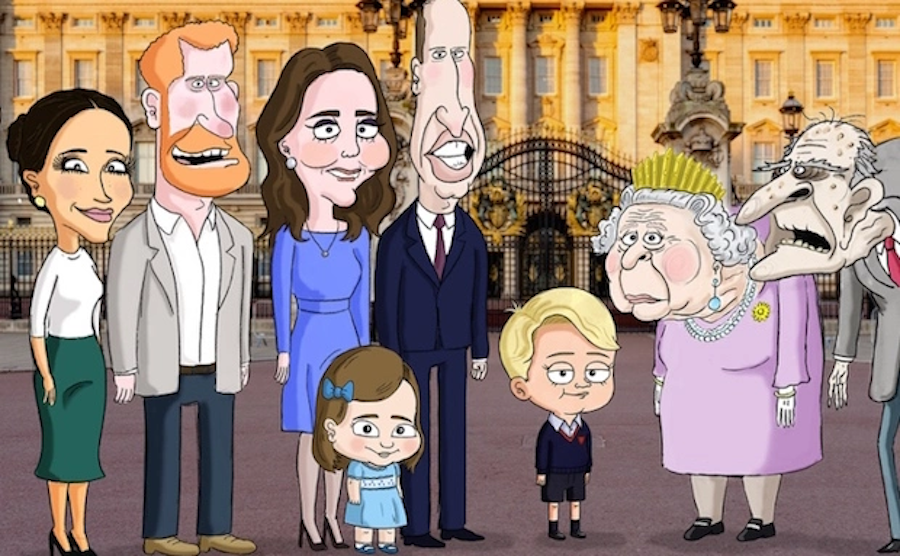 The last thing anyone wants to be is "canceled" these days, yet that's exactly what's happening to Prince George right now. Or at least the animated version of Prince George. According to new reports, HBO Max has opted not to renew "The Prince." Gary Janetti's animation is an adult cartoon that takes a satirical look at the British Royal Family, but from Prince George's point of view. Here's what you need to know.
HBO Max Cans "The Prince" Following Royal Outrage
"The Prince is not moving forward," HBO and HBO Max Chief Content Officer Casey Bloys confirmed, per Deadline. The 12-episode series also features Orlando Bloom as Prince Harry and Sophie Turner as Princess Charlotte. Social media users reacting to the trailer criticized the show's insensitive portrayal of Prince George, who is depicted as bratty and spoiled obsessed with Kelly Ripa. During one episode Prince George even called his great-grandmother Queen Elizabeth a "bad bitch." Plus, Kate Middleton is portrayed as an alcoholic, Camilla Parker-Bowles is a mute while Prince Harry is totally confused about life in L.A. and simple things like what a fridge is.
That said, Suzanna Makkos, who previously ran the comedy department at Fox, will still remain as the head of comedy for HBO as there is plenty of adult animated comedy planned for the online streamer. Bloyd explained, "Suzanna has a whole slate planned and coming, so there has been no pullback in that area. It's a really important area for us — obviously we've done very well with South Park on the platform. That will continue to be an area of focus for us."
British Royal Family News: The Prince Gets Axed
Back in July of last year, many critics weighed in on the new series on social media. Some comments included, "The Prince was funny but it had a few unfortunate shadows. I hope Gary Janetti can at least do a write up/wrap up post that explains what happened with Kevin as well as Charlotte's phone calls," along with, "It's about time this show ended. Totally inappropriate to be making fun of a child who might get bullied for it by his peers."
In the meantime, let us know what you think with your thoughts in our comments section again. Be sure to catch up with everything on the British Royal Family right now. Come back here often for the British Royal Family news and updates.