General Hospital Spoilers: Sofia Mattsson's Sister Helena To Make Her Debut In Port Charles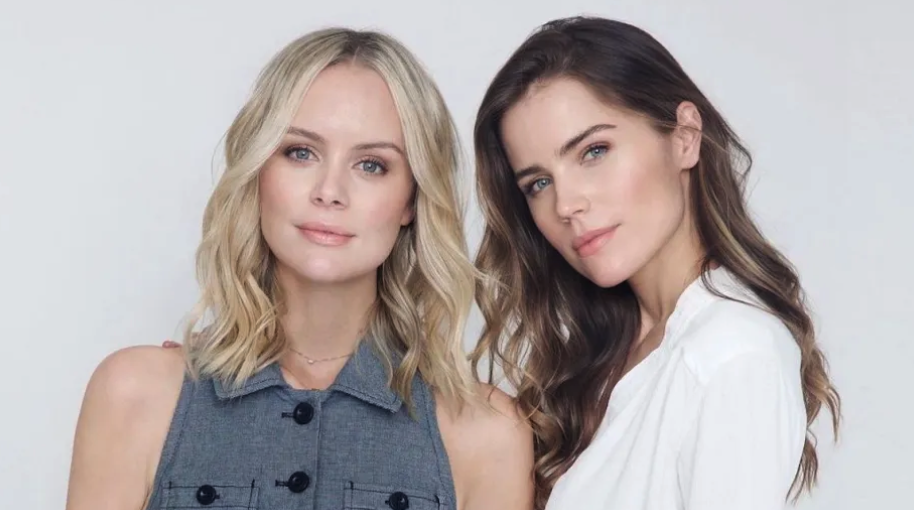 General Hospital spoilers say that if she looks familiar, that's because she's got a sister on the show who looks just like her! There are new reports that say Sofia Mattsson's sister Helena Mattsson will be temporarily filling in for her as Sasha Gilmore. Here's what you need to know.
General Hospital Spoilers: Sofia Mattsson's Sister Helena To Make Her Debut In Port Charles
Apparently, Helena already feels at home in Port Charles.  "Such a blast jumping in on my sister's show for the day," the actress exclaimed on Instagram. Sources say that  the recast will only be for a few episodes and will begin on Thursday, Feb. 17. Also, it was Sofia's idea to have Helena step in her shoes temporarily as Sasha.  "I thought she was joking at first," Helena told Soap Opera Digest, adding, "but of course, I said yes!"
Speaking to Soaps in Depth back in 2020, Sofia said that one of the reasons why she decided to pursue a career in the entertainment business is because she wanted to follow in the footsteps of her sister, Helena. As a matter of fact, it was Helena who managed to convince her to move to California to start an acting career of her own. Sofia told the publication, "I visited her a lot, saw her filming, and I thought it looked like so much fun and so amazing. Then I got a visa, came here and started modeling and acting."
General Hospital Spoilers: Helena Is Excited To Be On The Soap
But before Sofia started landing roles, she had to work very hard in order to master speaking English without a Swedish accent. That's because she didn't want to be stereotyped into just certain roles. Sofia admits that the secret to her success has been hanging out as much as possible with her American friends.
"I grew up in Sweden for most of my life," she further explained. "So I definitely had to work on it — a lot. I started off only playing Swedish and Russian trolls. Speaking English and not hanging out with Swedish friends. Just listening and practicing!"
Let us know what you think in your comments section below. Also, don't forget that General Hospital airs weekdays on the ABC network. Check your local listings for times.
Be sure to catch up with everything on GH right now. Come back here often for General Hospital spoilers, news and updates.