Days of Our Lives Star Greg Vaughan Shares Heartbreaking Confession About Tyler Christopher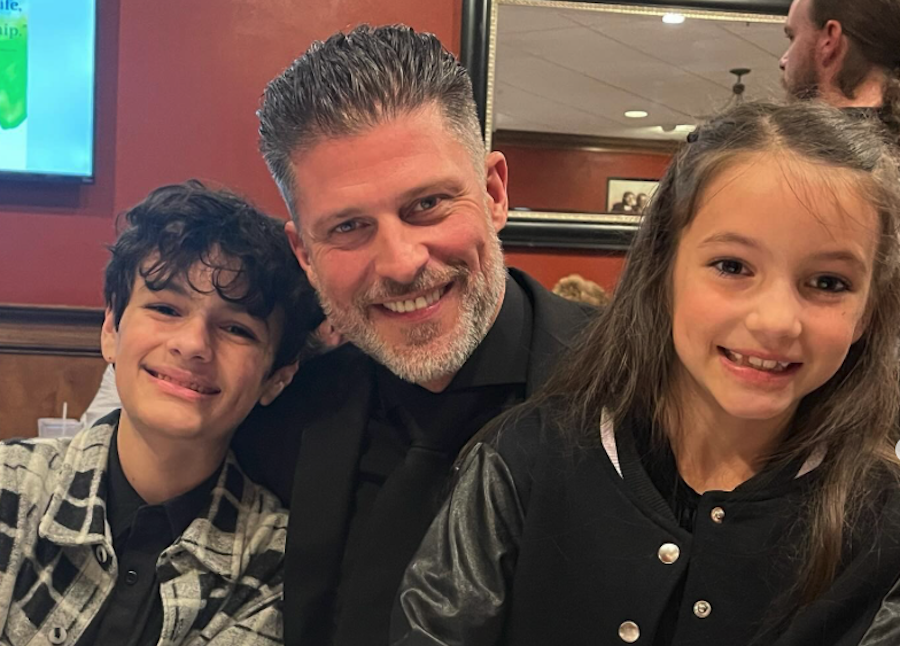 Days of Our Lives star Greg Vaughan has shared a heartbreaking confession about his former co-star, Tyler Christopher. As many fans know, Tyler died of a cardiac arrest inside his San Diego home back on October 31. Here's what you need to know.
Days of Our Lives Star Greg Vaughan Shares Heartbreaking Confession About Tyler Christopher
The actor took to his Instagram account to share several throwback photos of him and Tyler from back in the day.
While a lot of people paid tribute to Tyler soon after his death, Greg says that it has taken him a very long time to process it all on his end. He wrote, "This one HURTS …., I couldn't & I still struggle finding it difficult too write my thoughts or even choose the appropriate words to give a glimpse of what T.C., meant in my life, & what we shared over 25yrs! Which is simply impossible! I lost more than a co-star, and a friend, I lost a brother!"
But because Greg is also a man of his word, he took the time out of his very busy life to have dinner with Tyler's two young children, Boheme and Greysun.
The actor traveled to Ohio to attend a celebration of Tyler's life. The actor shared another photo of the three of them together and captioned it with, "Remembering the love your daddy @tylerchristopher2929 has created to surround you with forever! Family & Uncle G! Miss my brotha."
If that weren't enough, Greg also gifted Tyler's children a teddy bear that said, "Forever in my heart. When you're missing me and feeling blue, hug this bear and know I'm there for you. In memory of Dad."
Days of Our Lives Star Greg Vaughan Spends Time With Tyler's Kids
There's no doubt in anyone's minds that Tyler Christopher's children are very lucky to have all the supportive family and friends with them, along with the entire daytime television family who equally loved and missed their father just as much as they do.
Watch this space as we will definitely bring you more updates as they come in.
Tell us, what do you think of this story? Drop us a line in our comments section below with your thoughts.
Also, don't forget to come back right here for all the latest news and gossip about all of your favorite British royals, Hollywood actors, and reality television stars. We've got you covered.