The Bold and the Beautiful Spoilers: Liam Spencer Has A Sex Confession For Hope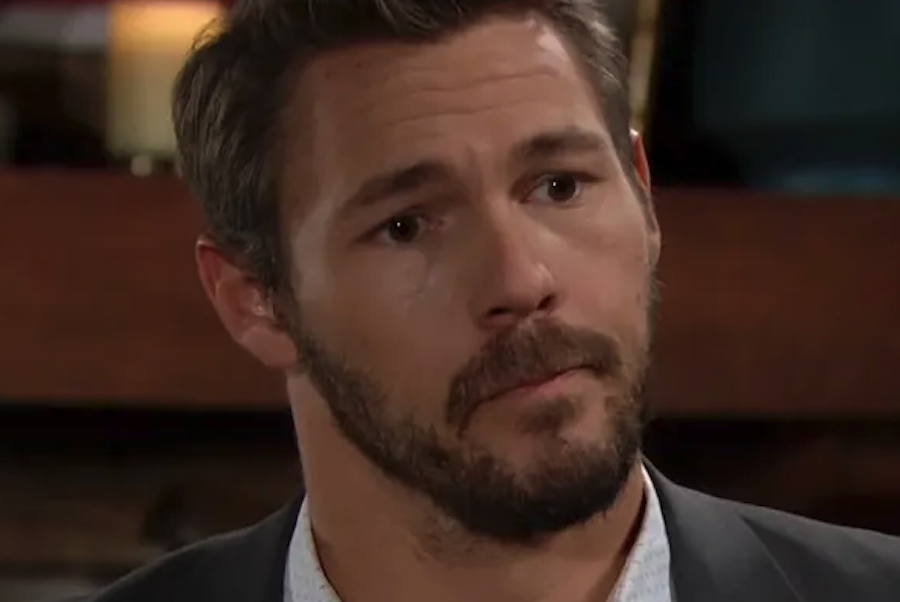 The Bold and the Beautiful spoilers say that the tables have definitely turned. Now that Hope Logan seems to be in a very good place with Thomas Forrester – who has certainly shown his loyalty and love for the beautiful blonde – Liam is going to be incredibly jealous over the relationship they have. Not only that, but he's also going to become an obsessive, dark fool for Hope. And just to think, it was Liam who was worried that Thomas was going to become the dangerous one, right? Keep reading below for everything you need to know.
The Bold and the Beautiful Spoilers: Liam Spencer Has A Sex Confession For Hope
If there's anything that we've learned about Liam Spencer over the years, it's that he's the kind of person who always gets what he wants. He's a Spencer, after all. And while he was the one who left Hope for Steffy Forrester after he caught her kissing Thomas Forrester in Rome, Liam is still very much up in his ex-wife's business so much so that he even asked her if she's on birth control. The last thing that Liam wants to see is a mini-Thomas Forrester running around Forrester Creations!
The Bold and the Beautiful spoilers speculate strongly that Liam Spencer is going to have a sex confession for Hope. Now that he's seen just how much Hope loves being with Thomas and all the chemistry that they have between them, Liam is going to try and lure his ex-wife back into his world. He didn't give her everything that she deserved before, but he's willing to make up for it now.
The Bold and the Beautiful Spoilers: What Will Liam Do Next?
That said, it doesn't look like Hope is very interested in taking one step back with Liam when she's taken so many steps forward with Thomas. But that won't stop Liam from getting what he wants. Whatever Thomas Forrester can do in bed, you better believe that Liam thinks he can do much better. Watch this space as we have a feeling there is so much more juicy B&B drama to come.
Tell us, what do you think of this story? Drop us a line in our comments section below with your thoughts. Also, don't forget to come back right here for all the latest news and gossip about all of your favorite British royals, Hollywood actors, and reality television stars. We've got you covered.