B&B Spoilers Wednesday, October 25: Fashion Show Is Here, Lauren And Esther Arrive, Donna Stays Loyal
The Bold And The Beautiful spoilers for Wednesday, October 25 indicate that fashion show time has arrived and it is time to see who is the best of the best. Lauren Fenmore (Tracey E. Bregman) and Esther Valentine (Kate Linder) are on hand.
Katie Logan (Heather Tom) begs Donna Logan (Jennifer Gareis) to be honest with the family but she remains loyal to Eric Forrester's (John McCook) wishes.
Fashion Show Time As Arrived
The Bold and The Beautiful spoilers reveal that the time for the Forrester Creations showdown has arrived. has challenged Ridge Forrester (Thorsten Kaye) to this showdown since Ridge refused to help him to create this line.
Now that Eric and RJ Forrester (Joshua Hoffman) have created what Eric believes is his best work yet, he is excited to showcase it.
Eric believes that Ridge's Ideas are too far out there for a Coutour line and wants to bring back the elegance of his old work. Whose dresses will impress the buyers the most?
Will Eric pull off this win and go out with a bang? Will this line be the best of Eric's work and truly his legacy line? Will Eric survive this showdown at all?
B&B Spoilers: Lauren Fenmore And Esther Valentine Arrive
Lauren has had a great relationship with both Eric and Ridge. However, this showdown has everyone on edge. No one knows that this is a showdown nor will they know which dresses belong to which designer.
Can Eric and Ridge manage to keep this information quiet until the contest is over? Can Lauren simply tell the artist by the design?
Both designers have been working non-stop to finish their collections and give the buyers a choice. Eric certainly doesn't want his impending death to be a problem.
Who will come out the winner in this contest? Has Ridge met his match in the fashion world? Does dear old Dad know best whether Ridge believes him or not?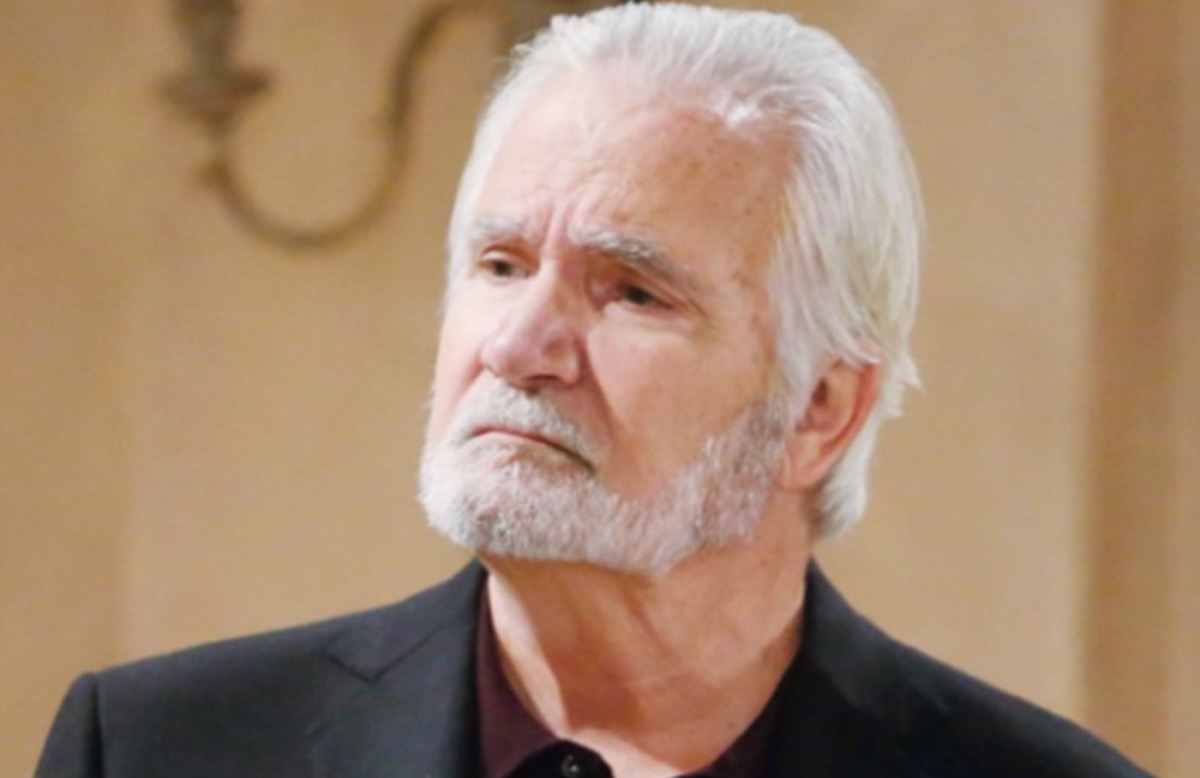 The Bold And The Beautiful: Donna Logan Stays Loyal To Eric Forrester
When Eric started this collection he made everyone promise him that they would not tell anyone about his condition. At the time no one knew exactly what was going on with Eric at all.
However, Donna now has information that even RJ Forrester (Joshua Hoffman) doesn't have. RJ has no idea that his grandfather is dying.
Donna may feel that Eric has made the wrong choice but what can she do? Donna loves Eric and isn't about to betray his trust by telling his secret. Will the family forgive Donna for doing what Eric asked? Could Eric's doctors be wrong after all?
Be sure to catch up on everything happening with B&B right now. Come back here often for The Bold And The Beautiful spoilers, news, and updates.