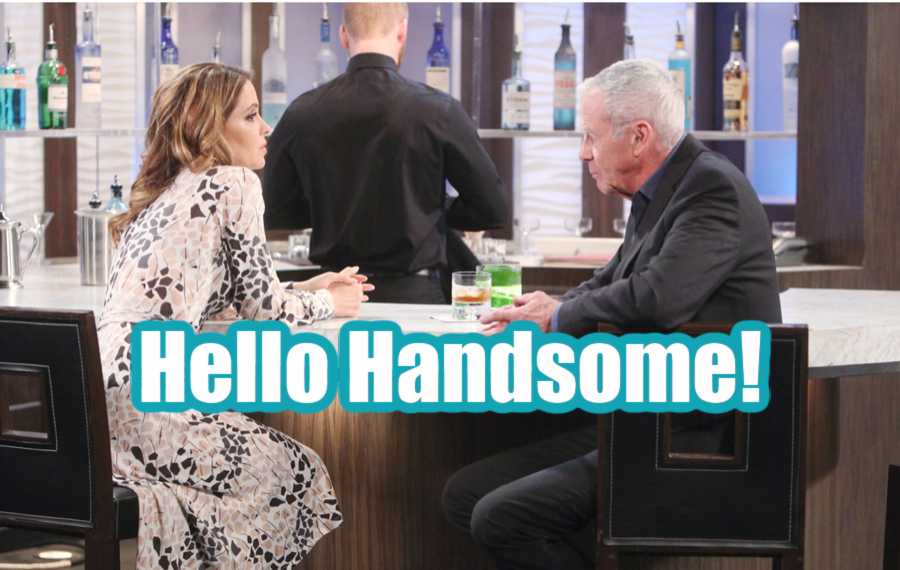 General Hospital spoilers tease that Ned Quartermaine (Wally Kurth) and Olivia Falconeri (Lisa LoCicero) seem to be at an impasse in their marriage. The couple seemed to be on the verge of reconciling after Ned cheated with Alexis Davis (Nancy Lee Grahn) and tried to cover it up, but issues regarding Leo Falconeri (Easton Rocket Sweda) may ruin all of their progress. Olivia is even throwing around the word divorce.
General Hospital Spoilers – Olivia Falconeri and Ned Quartermaine See Leo Falconeri's Situation Differently!
After Dr. Austin Gatlin-Holt (Roger Howarth) suggested to Ned that Leo see a specialist, Olivia had a fit. Although Austin didn't say the words, he believes that Leo might fall on the autism spectrum. Ned has noticed Leo may communicate differently that others his age, so he agreed to bring the subject up to Olivia. But Olivia refuses to believe that there is an issue. She believes that Ned and his family are just used to throwing money at an issue so that it will go away. She doesn't see that Leo could benefit from seeing a specialist.
GH Spoilers- Olivia Falconeri May Just File For Divorce!
Olivia is so upset that Ned doesn't see the situation the same way she does, that she is saying she wants a divorce. Looks for Olivia to hit up Robert Scorpio (Tristan Rogers) for some comfort. As viewers know, Olivia and Robert had quite an adventure together in Monte Carlo last year. Robert certainly had feelings for Olivia, but is that still the case. Will he be able to resist if she comes on to him? Or will he even want to?
General Hospital Spoilers – Olivia Falconeri Believes Her marriage Is Over!
Olivia certainly wouldn't come on to Robert unless she really and truly believes that her marriage is over? Robert will enjoy Olivia's company, but perhaps we will get her to open up about why is throwing her marriage away after working so hard to save it. Olivia may tell Robert about Leo. But what will she do if for once, Robert agrees with Ned? Can Robert convince Olivia to at least let Leo see a specialist and put the speculation behind once and for all?
What do you think?
Are Ned and Austin overreacting? Or would Leo really benefit from seeing a specialist? Can Robert convince Olivia to find out for sure if Leo falls on the autism spectrum? Anything can happen in Port Charles so stay tuned to General Hospital airing weekdays on ABC. And don't forget to check back right here regularly for all your General Hospital news, information and spoilers!