The Young and the Restless Spoilers: Billy's Already Out of Control – Lily Caught in Adam Revenge Trap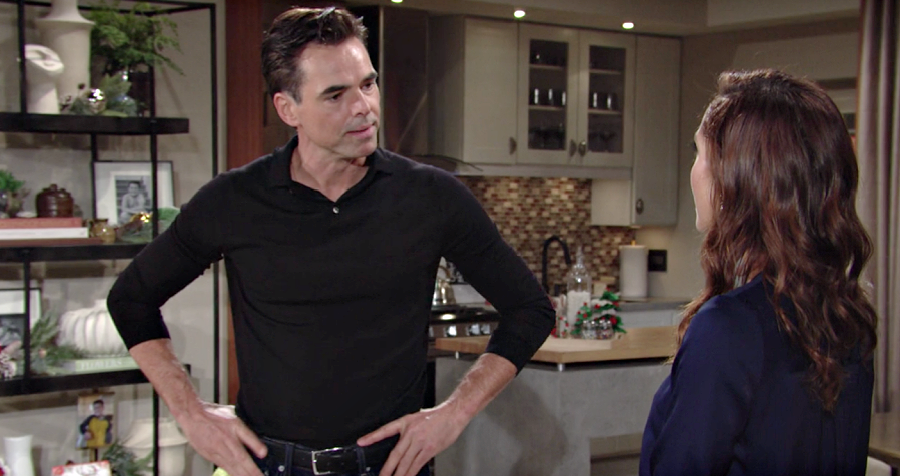 The Young and the Restless spoilers document that Billy Abbott (Jason Thompson) is in the process of implementing his revenge plan. Choosing to ignore his brother's wise advice, Billy is forging ahead just before Christmas.
Lily Winters (Christel Khalil) says that she is on board with Billy's goal. It feels odd that Khalil's otherwise sharp character would throw in with a highly risky plan that could reasonably produce terrible results, even in so-called victory.
Young And The Restless Spoilers – Adam Newman Is The True Target
As Jack Abbott (Peter Bergman) and Phyllis Summers (Michelle Stafford) saw, Adam Newman (Mark Grossman) has no remorse for what happened to Billy. As viewers recall, Thompson's character was forced to resign from Chanc Comm to protect Lily.
Adam carried out a baited scheme that originated in Victor Newman's (Eric Braeden) devious mind. The result had Newman Media suing Chanc Comm under the pretenses that the Chancellor media platform produced a dishonest piece about Ashland Locke (Richard Burgi).
If the above seems far-fetched, that is because it is. The general perplexing nature of this storyline is a bit tedious. So, let us advance to where the tale is right now.
Young And The Restless Spoilers – Billy Abbott Plays The Fool
Billy knows that Victor thinks he is a fool. So, the condescending moniker Billy boy, which is over-used, is a regular part of Braeden's dialogue.
Some grudging credit is offered to Billy for devising a plan that reverses the game Victor, Adam, and Ashland successfully played with him. That trio's use of the greedy Jesse Gaines (Jamison Jones) was cold yet effective.
So, Billy thinks that his enemies will take his bait and believe another fall from grace is underway. Newman Media will report that perceived scandalous news, followed by Billy's reveal. He intends to sue them or have that legal threat neutralize the one against Chanc Comm.
Young And The Restless Spoilers – Jill Abbott Atkinson Was Right
Oh, was Jill Abbott Atkinson (Jess Walton) right about her younger son. Billy is absolutely not able to handle power.
Jill's placement of Lily as Billy's buffer did not prevent Chanc Comm's predicament. But at least Lily alerted Jill to the crisis, and Walton's character was able to put the media outlet on the block for the highest bidder.
One wonders how Lily, Chancellor Industries pending Chief Executive Officer, will win? Chanc Comm will be gone, and who knows what happens to Billy through his latest wild effort. Maybe Jill will need to intercede again?
This site is a leading source for everything linked to The Young and the Restless. Soap Spoiler has the best Y&R spoilers and news so come back often!