GH Spoilers Update: Wednesday October 25: Unsettling News, Luck Runs Out, Surprising Questions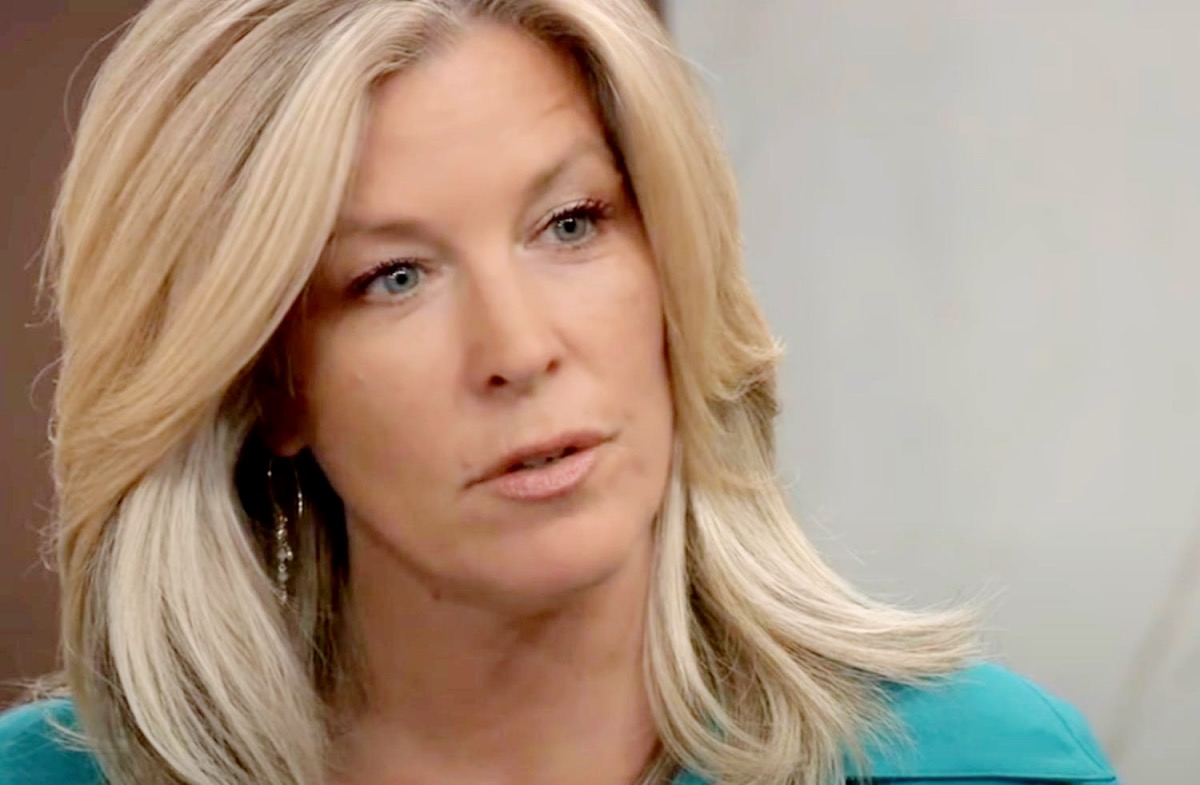 General Hospital spoilers and updates for Wednesday, October 25 tease unsettling news, luck runs out, and surprising questions.
Carly Spencer (Laura Wright) receives unsettling news, Nina Reeves' (Cynthia Watros) luck runs out, and Willow Corinthos (Katelyn MacMullen) has surprising questions.
General Hospital Spoilers: Checking Up
Dante Falconeri (Dominic Zamprogna) checks up on Cody Bell (Josh Kelly) after Cody told Sam McCall (Kelly Monaco) he wasn't good enough to be Mac Scorpio's (John J. York) son.
It sounds like Dante is trying reverse psychology on Cody to prompt him to come clean, since he tells him he doesn't want Mac to find out Cody's his son! Cody did tell Sasha Gilmore (Sofia Mattsson) that he'd lied to Mac about being his son and Sam couldn't understand why-neither did Sasha.
Mac would be totally understanding of why Cody would be ashamed of himself for some of the things he's done in the past. He deserves to know the truth!
GH Spoilers: Trina Robinson Catches Up With Ava Jerome
Trina Robinson (Tabyana Ali) happily catches up with Ava Jerome (Maura West) and tells her it wouldn't have been nearly as good if it weren't for her.
It sounds like she's talking about her trip to New York City with Spencer Cassadine (Nicholas Alexander Chavez). Ava looks a little tired after her ordeal with Mason Gatlin (Nathanyael Grey) but she probably won't even tell Trina what happened. She doesn't want to spoil Trina's happy mood with all that drama!
General Hospital Spoilers: Martin Gray And Lucy Coe Catch Up
Elsewhere, Martin Gray (Michael E. Knight) and Lucy Coe (Lynn Herring) catch up and it sounds like Lucy's telling him what happened at the Quartermaine house.
She had stormed into the Q mansion and signed some kind of contract and ranted about Tracy Quartermaine, (Jane Elliot) who wasn't there at the time. She threw the paperwork at Lois Cerullo (Rena Sofer) and then stormed back out.
Some of what Tracy and Lucy had argued about, along with Maxie Jones (Kirsten Storms) were Lucy wanting to replace Sasha with Blaze (Jacqueline Grace Lopez). Marty asks Lucy if she doesn't at least owe it to her to let her know it's not-perhaps about the job having been filled.
GH Spoilers: Unsettling News
At Kelly's, Carly is on the phone wanting to talk to the warden, likely to talk about unsettling news-she's found out Drew Cain (Cameron Mathison) went back to Pentonville.
She may also have found out that Cyrus Renault (Jeff Kober) was released, and that would be unsettling as well. She may have found out that Alexis Davis' (Nancy Lee Grahn) plan to shake down Judge Albert Kim (Kurt Yue) with the power of the press backfired.
He wasn't real happy with being blackmailed with public exposure by Alexis.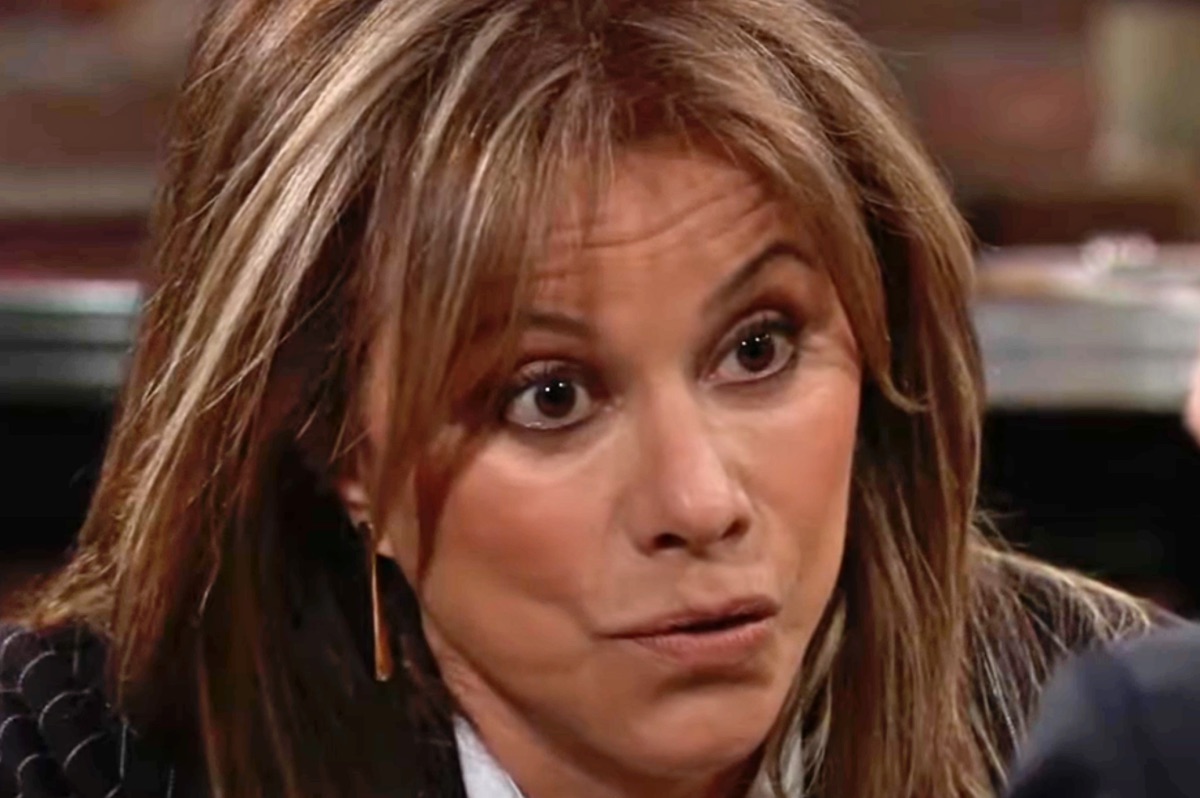 General Hospital Spoilers: Luck Runs Out
At Nina's office, Michael Corinthos (Chad Duell) tells her too bad luck runs out-as hers is currently doing! He had basically bullied Martin into telling him Nina blew the whistle to the SEC, sending Drew to prison and putting Carly in danger of it.
Michael was going to tell Sonny Corinthos (Maurice Benard) but then he couldn't bring himself to destroy his happiness.
He decided to confront Nina himself, and he'll use what he knows to blackmail her. Nina will reel when she hears Michael's conditions not to tell Sonny everything!
GH Spoilers: Surprising Questions
Meanwhile, Willow has surprising questions for Liesl Obrecht (Kathleen Gati) as the two of them catch up. She seems a little confused as she asks Liesl she didn't know?
Liesl didn't show up at Sonny and Nina's wedding, so perhaps Nina didn't contact her about the elopement. That does seem strange, even if it was spur of the moment-a fair question might be, where has Liesl been the last few months?
General Hospital Spoilers: Someone Might Have Gotten Lucky
Even though it seems Nina's luck might be running out, it sounds like someone might have gotten lucky-Brick (Stephen A. Smith) has something for Sonny.
He hands him some papers as he tells him after much digging, he found this! There are a couple of situations that Brick has been looking into, one still trying to find out who took potshots at Sonny at the warehouse several months ago.
The other situations are trying to find out who the Metro Court sniper was and who Mason and Austin Gatlin-Holt (Roger Howarth) are working for. This might be pertaining to the most recent situation, the identity of Mason and Austin's boss!
GH Spoilers: Nina Reeves Blackmailed And Blindsided
As Michael continues to shake down Nina about turning Carly and Drew into the SEC, she asks him where he got that? "That" has to be the admission of Martin about her asking him to file an anonymous report-Michael recorded it on his cell phone.
Michael is using what he knows to control Nina's access to and relationship with Willow and the grandchildren; if she doesn't obey then he'll play the recording for Sonny! Nina will reel because he's taking away everything that he allowed, and she's afraid Sonny would never understand!
Be sure to catch up on everything happening with GH right now. Come back here often for General Hospital spoilers, news, and updates.