GH Spoilers UPDATE Tuesday, October 24: Scary Situations, Wise Warnings, Angry Austin!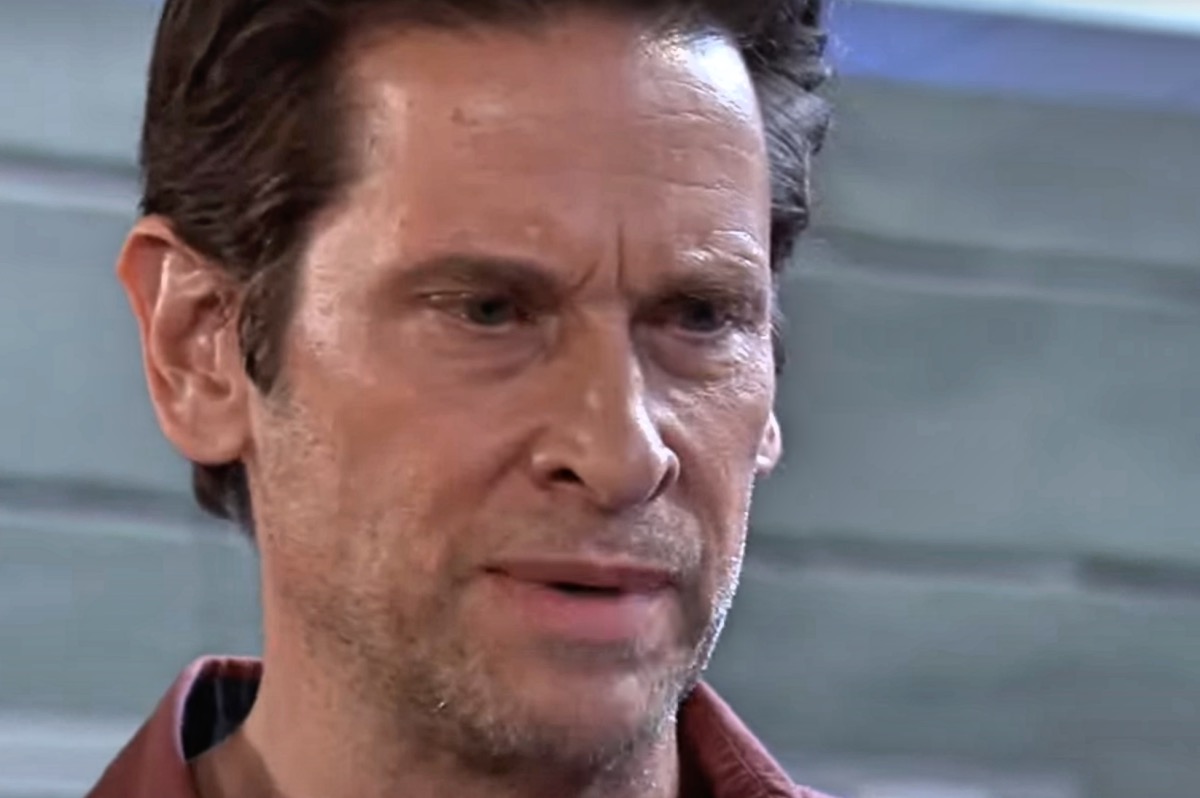 General Hospital spoilers and updates for Tuesday, October 24 tease scary situations, wise warnings, and an angry Austin Gatlin-Holt (Roger Howarth)!
Portia Robinson (Brook Kerr) reels from a scary situation, Martin Gray (Michael E. Knight) gives a wise warning and an angry Austin pins Cyrus Renault (Jeff Kober) to the wall!
General Hospital Spoilers: A Daughter's Wisdom
Brook Lynn Quartermaine (Amanda Setton) and Lois Cerullo (Rena Sofer) are at the Quartermaine mansion talking about Tracy Quartermaine (Jane Elliot).
Tracy had convinced Lois when Lois had confronted her about blackmailing Brook Lynn and using her for a corporate spy that she did it for Brook Lynn. Twisted Quartermaine logic is what Lois called it, but she wasn't so sure that Tracy wasn't telling the truth.
Now Brook Lynn dispenses a daughter's wisdom about Tracy to Lois. She tells her if Tracy's offer comes up, she will regret it!
GH Spoilers: Harrison Chase Will Always Sing
Harrison Chase (Josh Swickard) tells someone he'll always sing for them, and maybe he's in the Quartermaine mansion and tells Lois or Brook Lynn that. Just because he doesn't want to sing in public anymore doesn't mean he won't sing in private.
Another person he wouldn't mind singing for if she requested it would be his little niece, Violet Finn (Jophielle Love). It's also a possibility that Blaze, (Jacqueline Grace Lopez) has returned to Port Charles and he's talking to her.
General Hospital Spoilers: Scary Situations
At the Robinson-Ashford house, Curtis Ashford (Donnell Turner) can tell there's something bothering Portia, as he asks her to tell him what's going on.
Portia just came from a scary situation with Cyrus at the hospital. Portia confronted Cyrus and threatened him with restraining orders, but then started having flashbacks of when she and Trina Robinson (Tabyana Ali) were held captive.
Curtis may not be able to wrestle Renault to the ground, but he can still shoot a gun. He may suggest Portia and Trina get guns and learn to shoot as well, just in case.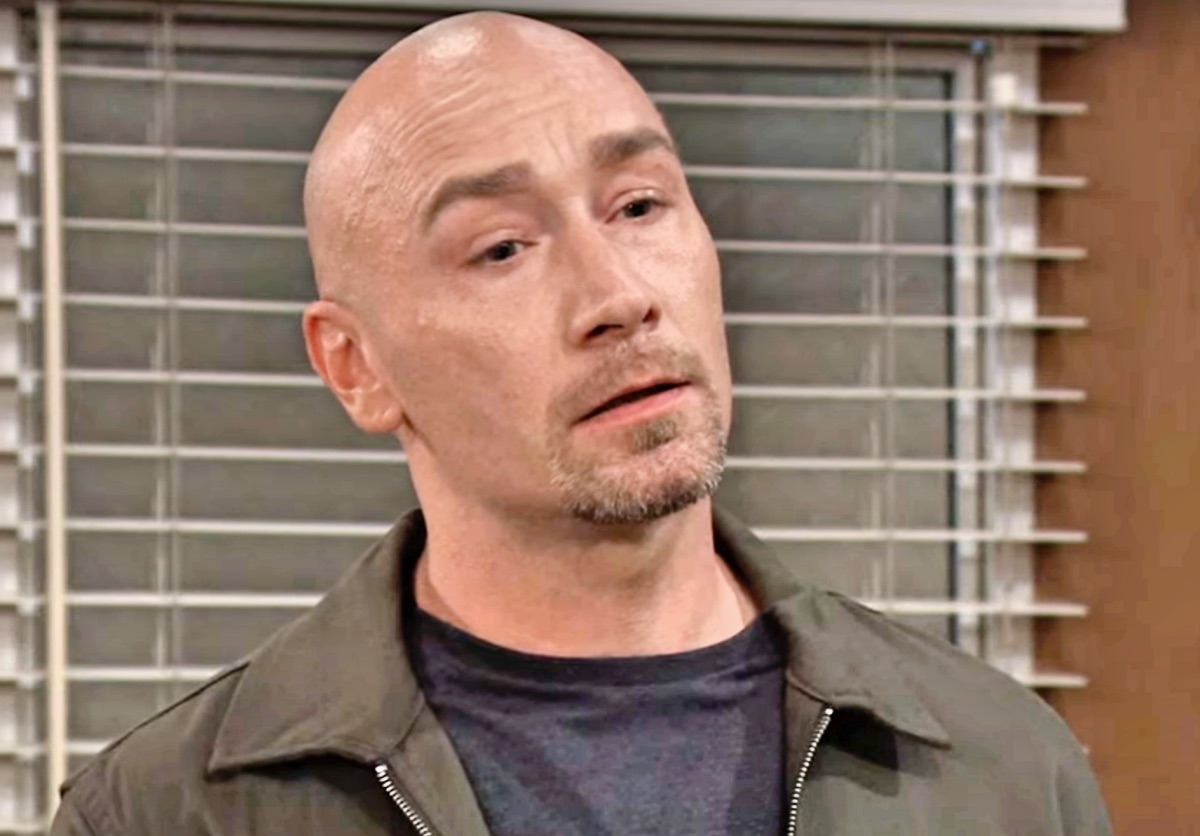 GH Spoilers: Mason Gatlin Gets A Checkup
Portia and Trina aren't the only ones who have been held hostage by Renault, and TJ Ashford (Tajh Bellow) was another. He's in Mason Gatlin's (Nathanyael Grey) hospital room checking up on him as Mason tells him he's gotten out of worse spots.
TJ has thought Mason looked familiar, but hasn't remembered he was one of Cyrus' henchmen who held him captive as leverage over Jordan Ashford (Tanisha Harper).
TJ could also be in some real danger from Mason, who's a loose cannon right now, should he get free from his bonds!
General Hospital Spoilers: Hurricane Laura Collins Bears Down On Scotty Baldwin
At the Metro Court, an angry Laura Collins (Genie Francis) makes a beeline for Scott Baldwin (Kin Shriner) and says she needs to talk to him right now!
Obviously, Kevin Collins (Jon Lindstrom) told Laura that her first ex and former high school sweetheart represented Cyrus in court. Laura totally doesn't buy or agree with Cyrus' "compassionate release" from Pentonville and she can't believe Scott would have agreed to represent him.
Not only that, but Cyrus wants to keep Scott on retainer even though he resisted the offer. The two former high school sweethearts might wind up having to take it outside, she's so mad!
GH Spoilers: Wise Warnings
Elsewhere, Martin has a wise warning for an angry Michael Corinthos (Chad Duell) who's pondering a decision. Michael found out that Martin filed the anonymous SEC report on Drew Cain (Cameron Mathison) and Carly Spencer (Laura Wright).
He rather bullied Martin to disclose his client's name, and he did-Michael's new mother-in-law, Nina Reeves Corinthos (Cynthia Watros).
Michael now has to decide what to do with this information, go straight to Sonny Corinthos (Maurice Benard) or hold onto it, or what. Martin tells him that's something to think about before he pulls the trigger!
General Hospital Spoilers: Nina Reeves Chews Martin Gray Out
At the Metro Court in front of the bar, Nina chews Martin out, after he obviously confesses what he did. Michael was putting pressure on him but not really all that much, but Martin easily caved. Nina looks just a bit upset as she asks Martin what he has done.
Michael can seem quite intimidating and with good reason-he knows where all the bodies are buried, although they may not be literal ones as in the case of Sonny! Martin can expect to feel and look like a whipped puppy by the time Nina's done with him.
GH Spoilers: Angry Austin Gatlin-Holt
Back at the hospital, Austin is livid at Cyrus, as he pulls him into a break room and pins him against the wall, arm against Cyrus' throat! Ava Jerome (Maura West) hasn't been taking his calls or returning them, and although Austin knows she's okay, he's likely blaming Cyrus for the situation.
It seems like Ava's figured some things out-for instance, that Austin and Mason are working together against her. Austin's heart hasn't been in working against Ava, but first Cyrus told him to eliminate her and when he wouldn't he tasked Mason.
Be sure to catch up on everything happening with GH right now. Come back here often for General Hospital spoilers, news, and updates.