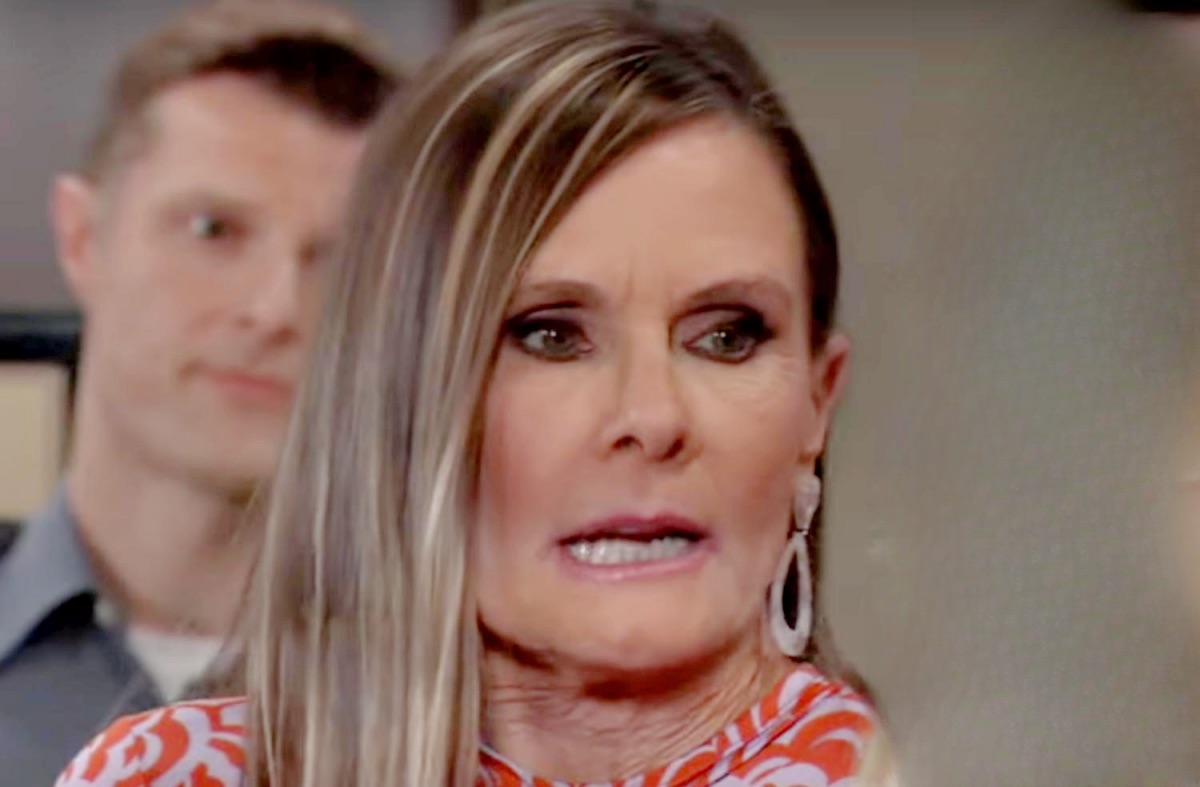 General Hospital spoilers and updates tease in this week's Sneak Peek, Lucy Coe (Lynn Herring) and Maxie Jones (Kirsten Storms) find Tracy Quartermaine (Jane Elliot) in their office.
And Tracy's not happy-she gives them a piece of her mind and some super high intensity training!
General Hospital Spoilers: Lucy Coe Had To Give Up Something To Keep Something
Lucy had to give up something to keep something, namely give up her ELQ share to Tracy plus 51% of Deception Cosmetics for Tracy to stop the lawsuit.
They were being taken to court for intellectual property theft over "The Deceptor" with Tracy hunting down Martin Grey's (Michael E. Knight) third ex who claimed she invented it. That would be one Blair Cramer (Kassie DePaiva) from Llanview, Pennsylvania.
But what Lucy didn't bank on giving up was running her own company-Tracy's making it very clear that she's the boss now, not Lucy, and not Maxie! They come through the door to find Tracy sitting on a counter behind Maxie's desk, muttering to herself "again, again, again" at a folder!
GH Spoilers: What Do You Mean
Tracy asks the two women what are they doing there-they look askance as to ask her what does she mean? Tracy continues, saying she thought all hard working high level executives take their lunch at their desk, angrily tossing the folder she was looking at onto the floor.
Lucy snarks, telling her actually it had been a working lunch-they were discussing what a pain in the rear new shareholder they have, referring of course, to Tracy.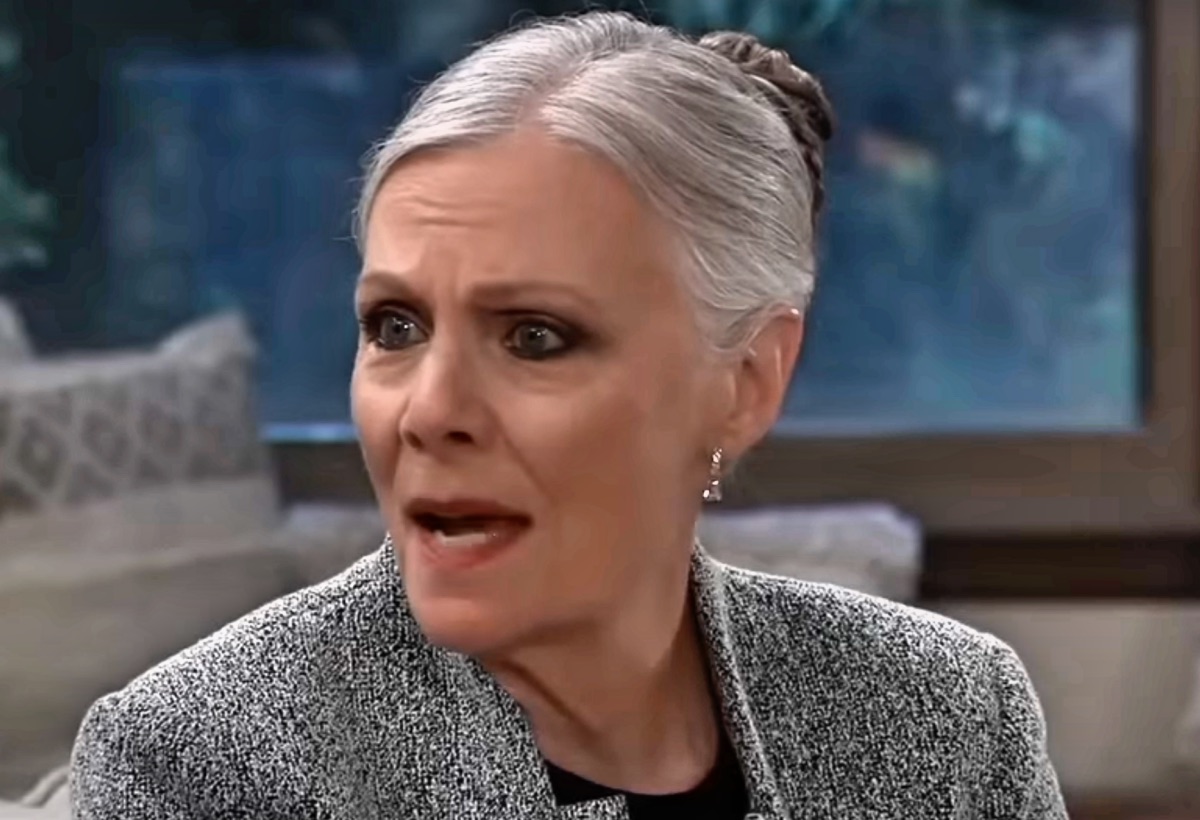 Tracy then rises, indignant, and asks her do you mean your boss-referring to herself, of course; Lucy says yes, obtained through blackmail and a hostile takeover. Lucy then asks Tracy what it is that she wants; Maxie, trying to cut the tension, says what Lucy's trying to say is what can we do for you?
General Hospital Spoilers: Tracy Quartermaine Flexes Her Authority
Tracy flexes her authority as she says she doesn't have to remind them that she owns 51% of this company, and as such, she expects to be informed. She expects to be informed of such major decisions even before they happen, and Lucy questions exactly which decisions Tracy might be referring to.
Tracy, still livid, says the decision to change the Face of Deception, apparently not agreeing with said decision.
Maxie and Lucy had decided that Sasha Gilmore (Sofia Mattsson) had too much notoriety and would present bad optics to the public as the Face of Deception. Lucy had already met with Blaze (Jacqueline Grace Lopez) and offered her the position, but she hadn't decided-apparently Tracy wants to keep Sasha.
Be sure to catch up on everything happening with GH right now. Come back here often for General Hospital spoilers, news, and updates.