Y&R Spoilers Update Friday, November 17: Claire's Caution, Chance Must Choose
The Young and the Restless (Y&R) spoilers for Friday, November 17 reveal that kidnap victim Nikki Newman (Melody Thomas Scott) remains drugged and held captive at an Oregon lake house. In her hazy frame of mind she has hallucinations and drifts in and out of consciousness.
Claire Grace (Hayley Erin) is there with Nikki in the room and warns her to enjoy life while she can. What did Nikki ever do to serve this demented treatment?
Earlier in the week after Nikki awoke to find herself stashed in a strange bedroom, she remembered the funny tea and called out for Claire. Claire let her know through the intercom that there was canned food and water for her and left it at that.
Y&R spoilers: Clair Grace Kidnaps Nikki
So, fans may find out all on a tremendous Friday cliffhanger, or at least more than we know now, which is nothing. Just who is Aunt Jordan (does she even exist?) and what's her beef with Nikki?
The Young and the Restless spoilers: Chance Rethinks His Career
Elsewhere, worried mom Nina Webster (Tricia Cast) repeats how relieved she is that her son, Genoa City, Wisconsin Police Chief Chance Chancellor (Conner Floyd), is alive after being shot by a criminal.
But she expresses how this is not the first time he's worried her to death and wants him to do something a little less lethal for a living.
Chance won't shut her suggestion down, but he won't make any decisions until he's out of the hospital and off his meds.
The Young and the Restless spoilers: Will Chance Change Careers?
Nina is a fierce mama bear and she is serious about wanting her son to do something that's less dangerous to his longevity. But does he have the heart to leave the GCPD immediately after being made chief?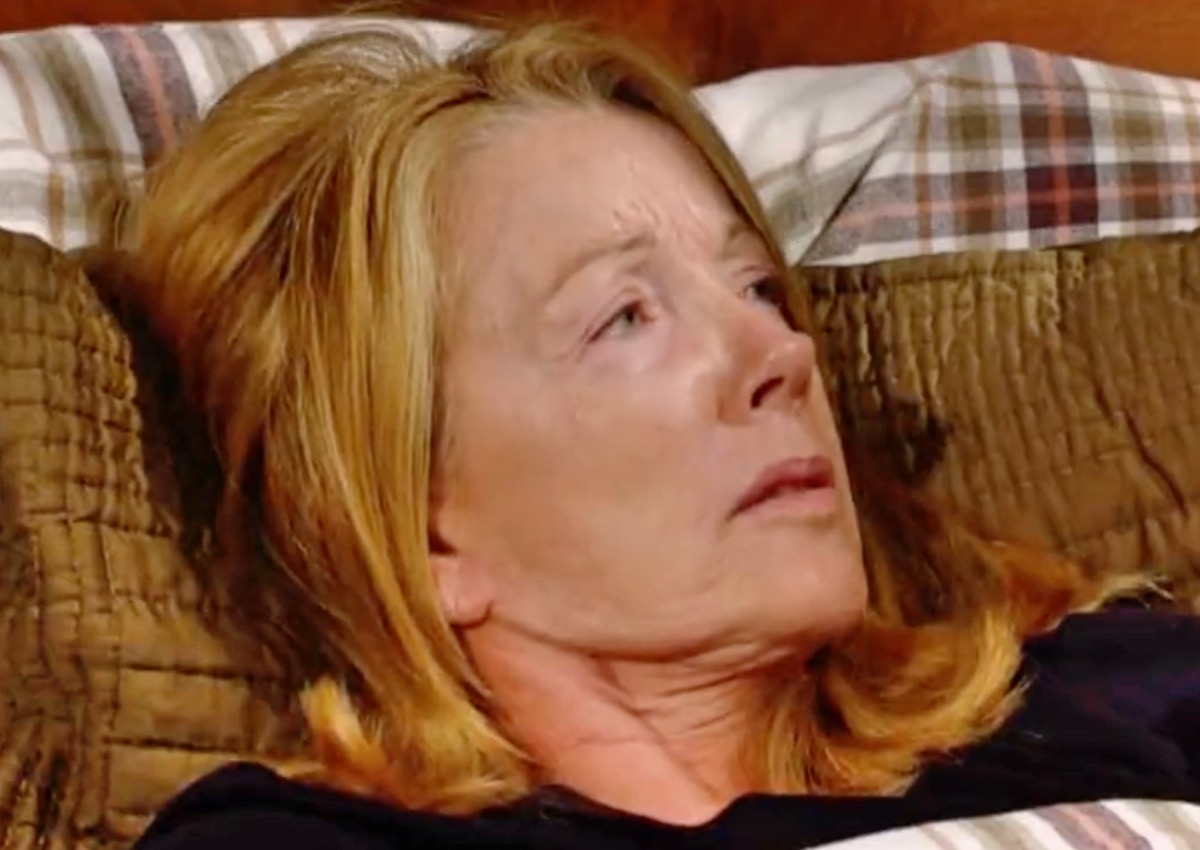 Sharon Rosales (Sharon Case) and Summer Newman (Allison Lanier) also have bonds with Chance and they, too, will have opinions on what he should do next.
The Young and the Restless spoilers: Daniel and Heather Talk it Out
Meanwhile, Daniel Romalotti (Michael Graziadei) and his ex Heather Stevens (Vail Bloom) have a sensitive convo about their relationship. It could be that Lily Winters (Christel Khalil) comes upon them and sees another vibe between them that she doesn't like.
How long can Lily continue to feel threatened by Heather without it affecting her relationship with Daniel, especially since he seems to be open to a suggestion Lily may disagree with?
Be sure to catch up on everything happening with Y&R right now. Come back here often for The Young and the Restless spoilers, news, and updates