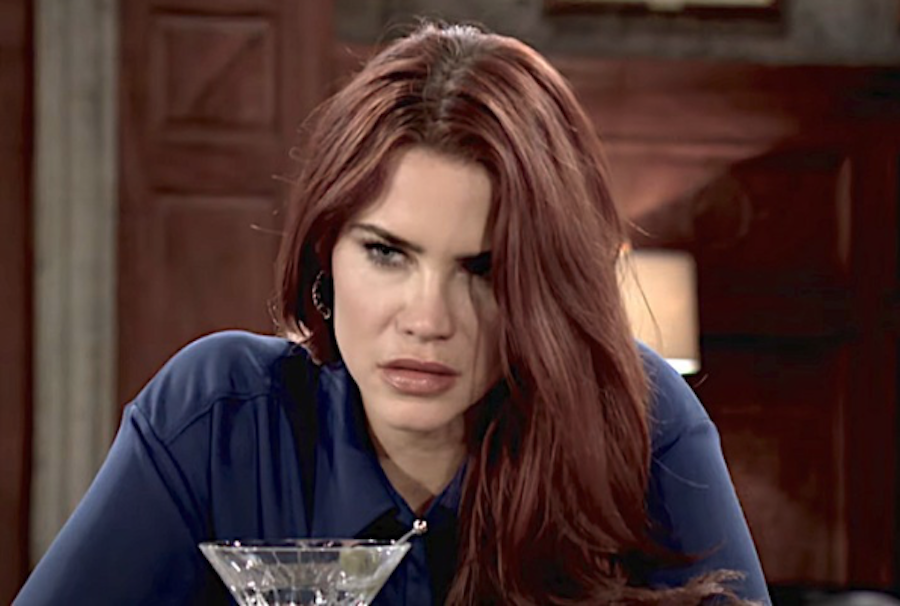 The Young and the Restless spoilers say that by now, everyone can agree that Sally Spectra has lost her mojo. She's making the kind of decisions that the only Sally Spectra that used to live in Los Angeles would never make. Keep reading below for everything you need to know.
The Young and the Restless: Sally Spectra Lost Her Mojo
The Sally Spectra that everyone knew and loved on The Bold and the Beautiful was the kind of girl who knew what she want and she also knew how to get it. She was also the kind of girl who would fake having a deadly illness just so she could make Wyatt Spencer fall in love with her again. It didn't work in her favor, but it did go to show what kind of gal she used to be back in the day.
Nowadays, Sally seems to be utterly lost and confused in her life. She doesn't know what she wants and to make matters worse, she's being pulled in all sorts of different directions by the Newman family. She's got Adam Newman on one hand telling her that he still loves her and is sleeping with her on a whim while she's also got his half-brother playing horrible mind games with her as well. Sally has certainly never felt so small and so defeated in her life. The old Sally would have never let two men like the Newman brothers take away her self-confidence like this, let alone her self-worth, too.
The Young and the Restless: Is It Time For Sally Spectra To Get Her Groove Back?
It would work in Sally's favor if she packed her bags and left Genoa City. But it doesn't look like that's going to happen. In order for Sally to get her mojo back, she's going to have to find that inner spunky character in her again that knew how to set a room on fire – in the metaphorical sense, of course. Watch this space as we have a feeling that a major transformation is going to happen sooner rather than later.
Tell us, what do you think of this story? Let us know in the comments section below. Also, come back right here for all the latest news and spoilers on your favorite daytime television shows including General Hospital, Days of Our Lives, The Young and the Restless and The Bold and the Beautiful.