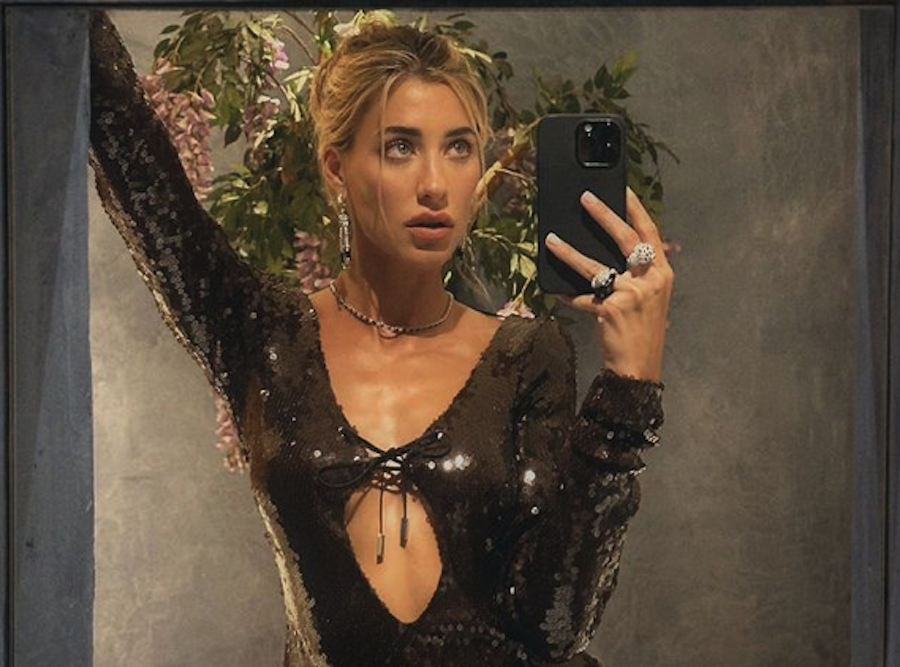 Days of Our Lives star Jessica Serfaty (Sloan Petersen) has had quite the fun-filled summer. Keep reading below for everything you need to know.
Days of Our Lives: What's Going On With Jessica Serfaty?
Speaking to Soap Opera Digest in a new interview, the stunning actress and model said that she spent the entire summer traveling all over Italy with her future husband, Leonardo Maria Del Vecchio. She said, "I feel like there's not a rock unturned in Italy, [a place] that I haven't seen. We literally went border to border. We did the entire Amalfi coast: We did Capri, we did Rome, we did Florence, we did Milan, we did Lake Como."
She continued, "My favorite spot is always going to be Rome, because of the Colosseum. The actor in me, the dreamer, the director, just fantasizes about what life would have been like during that time, when you had gladiators there. It was just so powerful to me. My favorite place next to that, where I could spend every day and not get tired, would be the one and only Lake Como, which is where I plan to marry. So we went to look at venues, and I think we finally settled."
Jessica also said that she got to make some great memories with her son Roman, who celebrated his 15th in Venice. She said, "We threw the party at Cipriani in Venice. A lot of my friends and fellow actors came out to celebrate and support Roman's birthday, which was so much fun. It was lovely to see everyone show up for him."
Days of Our Lives: What's Next For Jessica?
Now, as far as what's next for Jessica and her family, she said, "I'm taking Roman and his five best friends camping up in Big Bear. We are going hiking and biking and canoeing; playing hide-and-seek in the dark. We do this every year. We either go to Tahoe or Big Bear, get a little cabin, and celebrate."
It goes without saying that Days of Our Lives fans will have to tune in each and every day for all of the action! Days of Our Lives airs on the Peacock network. Tell us, what do you think of this story? Drop us a line in our comments section below with your thoughts. Also, don't forget to come back right here for all the latest news and gossip about all of your favorite British royals, Hollywood actors, and reality television stars. We've got you covered.