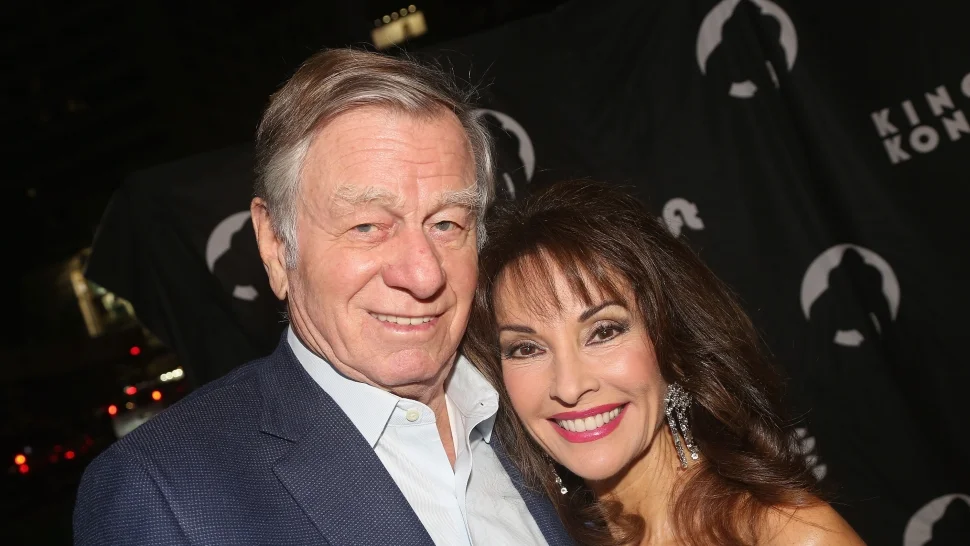 All My Children alum Susan Lucci has shared some heartbreaking news about her husband, Helmut Huber. The actress has revealed that Huber has passed away at the age of 84. They were married since 1969 and shared two children together, their daughter Liza (ex-Gwen from Passions) and their son Andreas. Here's what you need to know.
All My Children Alum Susan Lucci Shares Heartbreaking News About Her Husband
"A family man, he was a loyal friend, and loved them deeply," a statement said, according to a representative for the family. "With a roaring sense of humor, larger-than-life personality, and a practical problem-solver, he lived his life to the fullest. Mr. Huber who formerly raced motorcycles in Austria was a first-rate skier, and avid golfer, belonging to the Garden City Golf Club and Westhampton Country Club."
Hubert is survived by his wife Susan, their two children as well as as his brother, eight grandchildren and two great-grandchildren.
Susan's publicist, Jessica Sciacchitano, told People, "Helmut's passing is a tremendous loss for all who knew and loved him. He was an extraordinary husband, father, grandfather, and friend. The family kindly asks for privacy during this incredibly difficult time."
Susan Lucci's Long And Successful Marriage
Back in 2019, Susan opened up about her husband and their 50th wedding anniversary that year. "The number is huge but it's gone quickly, so I think that that's a good sign," she said, before offering some advice to other couples hoping to go the distance. "You have to be lucky, and I think keeping your sense of humor is a really good thing to do. And remember why you fell in love in the first place."
So far Susan Lucci herself has not made any additional comments about the matter. In lieu of flowers, the family requests contributions are made to the American Stroke Association in support of stroke awareness and research.
Susan also made it no secret that she was always head-over-heels in love with her man. "I feel so lucky that Helmut is so secure, and I always look to him because he's very smart," she gushed to Yahoo! Lifestyle back in 2021. "I'm not even gonna say supportive; it's so beyond that. It's involved, it's hands-on, really there for me."
She also said that the secret to their successful marriage was laughter.
"He always made me laugh and he still does," she said. "Helmut doesn't look like somebody who would make you laugh. He looks very imposing, but then he's very funny. The combination is great."