The Young and the Restless Spoilers: Susan Walters Kept This Big Secret To Herself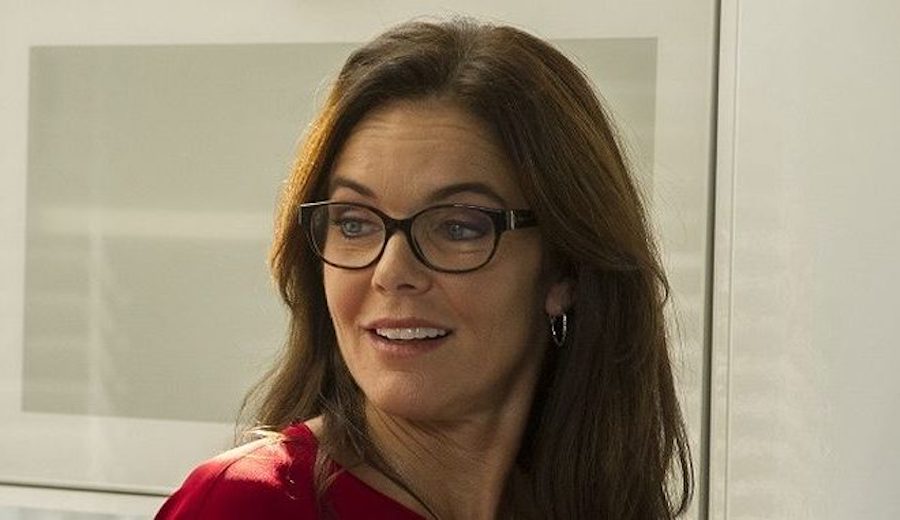 The Young and the Restless star Susan Walters said that she kept her big secret about reprising her role as Diane Jenkins all to herself. Here's what she has to say about it!
The Young and the Restless Spoilers: Susan Walters Kept This Big Secret To Herself
 "I didn't tell anyone," reveals the actress to Soap Opera Digest. "I wanted to reach out to a couple of people in the cast but I couldn't do it. And then, Christian [J. LeBlanc, Michael] sent me an old picture of him and me at work and I thought, 'I don't dare tell Christian.' I just responded about something else and he didn't reply. But when Peter [Bergman, Jack] found out, he called me and it was just so great to talk to him. He was very excited and I was just thrilled."
That said, Susan says that her first day back on the set of Days of Our Lives was a complete blast. She said, "I knew Michelle [Stafford, Phyllis] was working and when I walked into the makeup room, she was like, 'Oh, my God!' " she recalls. "And then she said, 'You don't understand, Diane was really, really dead.' And I was like, 'You know what? She was really, really blonde, too.' " Since LeBlanc wasn't working that day, Walters still surprised him. "I happened to be using his dressing room that day, so I sent him a selfie of me and he texted back, 'Wait, what are you doing there?!'"
The Young and the Restless Spoilers:What's Next For Diane Jenkins?
What's more, Susan says that now her character is focused on trying to fill in the gap from the almost ten years that she's been gone from Genoa City.  "The first two weeks were scenes of me constantly explaining how Diane is alive," Diane said. "Not only was it a lot, but it was also a story that I had not participated in, so it was new information for me. And last week, I explained Jack and Diane as parents, and that led to explaining the circumstances of Kyle's birth, which was with the first Diane [Alex Donnelley]."
In the meantime, let us know what you think by leaving us a line with your thoughts in our comments section below. The Young and the Restless airs weekdays on the CBS network. Check your local listings for times.
Be sure to catch up with everything on Y&R right now. Come back here often for The Young and the Restless spoilers, news and updates.