The Young and the Restless Spoilers: Chance's Struggles Drive Devon And Amanda To Have A Child?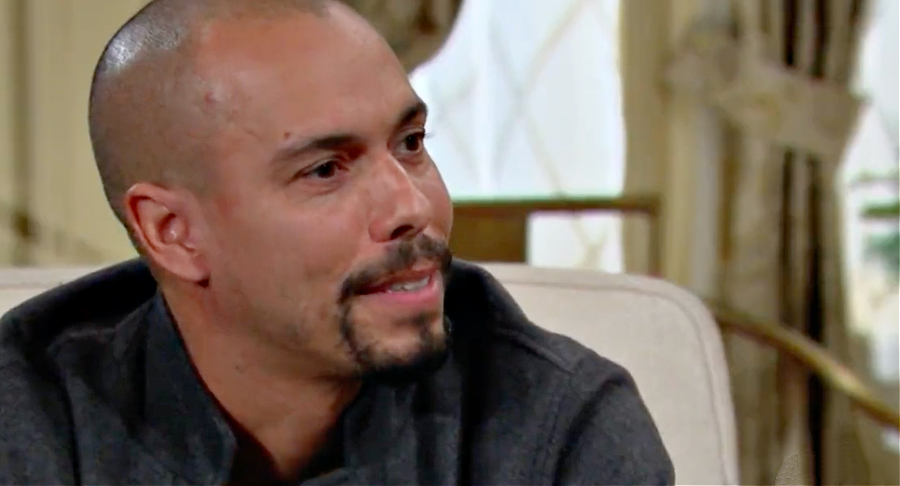 The Young and the Restless spoilers document that Chance Chancellor (Conner Floyd) needs to take control of his life. But no one should expect him to be able to do that on his own. His wife, other loved ones, and friends, like Devon Hamilton (Bryton James), must play a part in Chance's recovery process.
Meanwhile, Devon is struggling with a different issue. In a somewhat similar way, while also being a bit different, James' character has feelings for Dominic Newman Abbott Chancellor (no baby actor's name known for this role), which are both natural and potentially harmful to his mental health.
Abby Newman Abbott Chancellor (Melissa Ordway) and Amanda Sinclair (Mishael Morgan) hold crucial places in Chance and Devon's lives, respectively. These ladies need to intervene more deeply to help the men they love to navigate the rough emotional waters on Y&R.
Young And The Restless Spoilers – Chance Chancellor Projects Misplaced Resentment
Chance should not resent Devon. But he does because of an unusual set of circumstances that began last February.
The character Floyd is now playing knows Devon and Mariah Copeland (Camryn Grimes) acted selflessly. Devon's role as the donor and Mariah's, as the surrogate, is why Chabs has a son to love. Hypothetical outcomes are all that any second-guesser can offer otherwise.
So, Chance is grateful to Devon and has praised him. But Chance is developing deep feelings of resentment because he could not be with Abby for the bulk of the time Mariah was carrying Chabs' child, did not help to deliver Dom or be present for the first weeks of his life.
Young And The Restless Spoilers – Abby Newman Abbott Chancellor Needs Support
Abby can only be expected to do so much. She had to keep herself together during the period of Chance's absence. Then, Abby stood as the lone voice proclaiming that her husband had not died.
Her determination and bravery, along with a heaping helping of soapy magic, allowed Abby to find Chance in a remarkably smooth manner. All of that affirms that Ordway's character has done more than anyone else was capable of achieving.
Now, with Chance's struggles threatening to derail the upbeat story of his return, Abby needs the support of her family and Chabs' friends. A throng of people needs to ensure that Chance heals, as that necessary step can not be overlooked or buried.
Young And The Restless Spoilers – Amanda Sinclair's Crucial Importance
Devon will always have holes in his heart for Hilary Hamilton (Morgan) and Hevon's unborn child. The car accident took both of their lives and left Devon reeling in what seems like a long time ago but was only three-plus years ago.
Amanda and Devon are on a path toward engagement and marriage. They are, without a doubt, a good love match. So, it is easy to predict that Demanda will have a child or children.
Dom is Devon's biological child. They will always have a bond that should remain open. But Devon volunteered to be the donor while knowing Chance would serve as the father of Chabs' child.
Hevon lost what would have been their first child. Chabs has their child and hopefully can have biological children in the future. Devon and Amanda should start a family as well.
This site is a leading source for everything linked to The Young and the Restless. Check back on Soap Spoiler regularly for Y&R spoilers and news!