The Young and the Restless Spoilers: Billy Lures Adam & Victor Over the Cliff But Falls Himself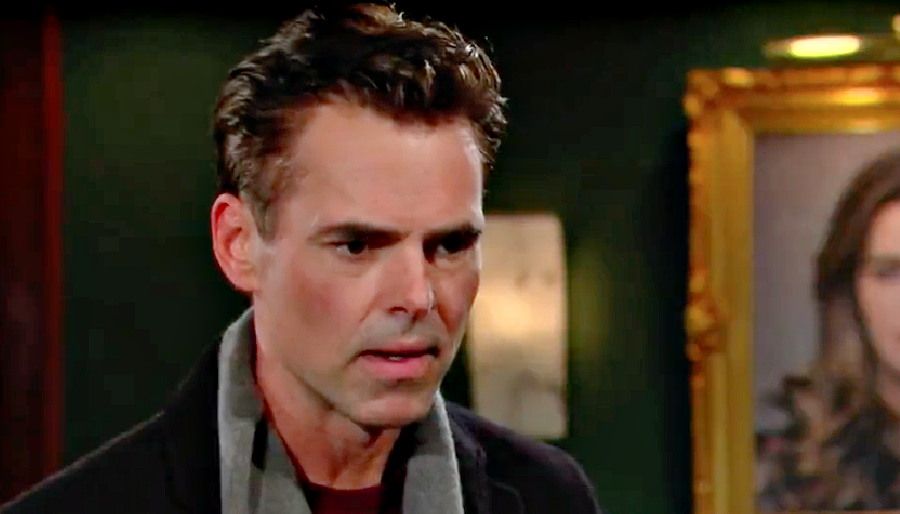 The Young and the Restless spoilers document that Billy Abbott (Jason Thompson) truly believes that he is luring the Newman family over the cliff. But do hardcore fans believe that this gambler, who has no clear endgame in sight, will win?
Yes, Billy said that his goal is to lure Newman Media into publishing a piece about his perceived fall off the mental cliff. He hopes to reverse what has happened to Chance Comm, where a truthful story was hacked into the public's consciousness.
Victor Newman (Eric Braeden) recently offered excellent analysis. He told Sally Spectra (Courtney Hope) that Billy is reckless and foolish. But Thompson's character is also dangerous and must be handled carefully.
Young And The Restless Spoilers – Assuming Newman Media Provides The Slam
Billy believes that the performance he is offering is being received with open arms by Adam Newman (Mark Grossman). He is serving Grossman's character a cartoon version of the Billy that the Newman's have cemented in their mind.
The assumption made about Adam, Victor, Ashland Locke (Richard Burgi), and Victoria Locke Newman (Amelia Heinle) is apt. While Victoria has compassion for her multiple-time ex-husband, she, like the others, look down on Billy.
So, assuming the Newman Media slam happens means that consequences follow. But Billy seems to see only one reaction point.
Young And The Restless Spoilers – Taking The First Hit
Yes, Newman Media would take the first hit if Billy can prove that he was libeled. But that is no easy task, as Billy is a public figure.
With this being soap, TPTB can avoid the complexities of legal mumbo jumbo and skip to repercussions. Billy must be thinking that Victor, Adam, and Ashland's company will be forced to sacrifice someone. This likely means Adam.
It would be an equal reprisal if Adam must step down from Newman Media like Billy left Chanc Comm. But Billy appears not to be considering whatever subsequent reprisal his enemies would exact.
Young And The Restless Spoilers – Avoiding The Second Hit?
Victor would not allow his son's assumed downfall to go unpunished. Combine that with Victoria and Ashland's positions of power at Newman-Locke. Yes, Billy will be in trouble.
The projected outcome underscores what Victor told Sally. In that conversation Sally was being warned in anticipation of Billy creating trouble for her and Newman Media.
Billy's greatest flaw is that he sabotages himself. He is one of this show's tragic characters. Doomed to a film noir lifestyle, where he can not win. So, is Y&R going to change this character's course now?
This site is a leading source for everything linked to The Young and the Restless. Check back regularly for Y&R spoilers and news!