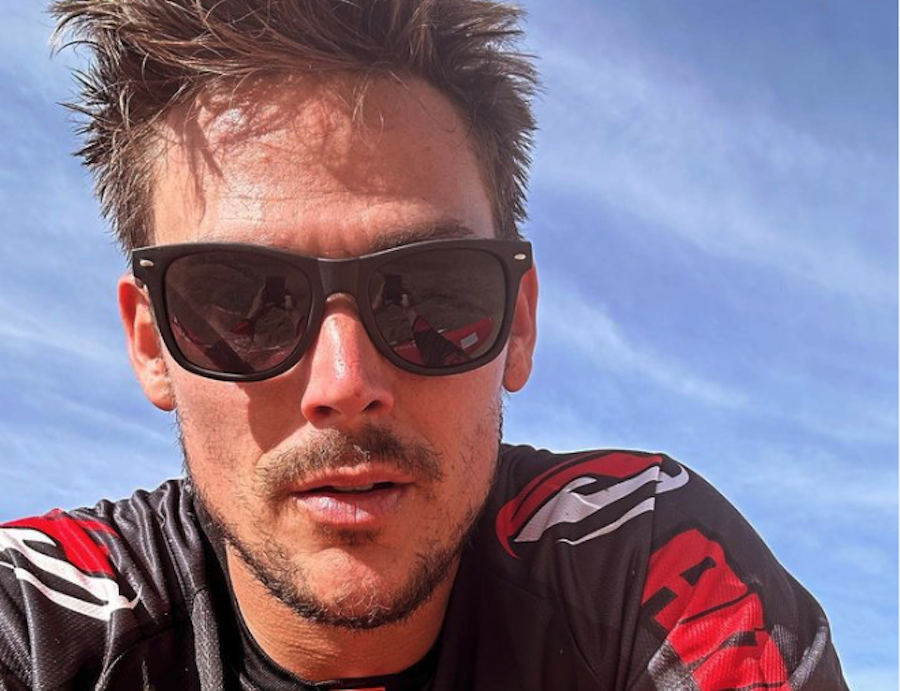 It's time for a actor appreciation post. And who better to start things off with than The Young and the Restless star Mark Grossman (Adam Newman), right? There's no doubt that there are millions of daytime television fans out there who give thanks to this actor each and every day. Keep reading below for everything you need to know.
The Young and the Restless: A Mark Grossman Appreciation Post
Speaking to Soap Opera Digest in a new interview, the handsome actor opened up about some of his likes, dislikes and maybe even some of his quirky habits, too. When he was asked what posters he had in his bedroom while growing up, the handsome actor said, "A bunch of dirt bike stuff and also the Space Jam movie poster with Michael Jordan and the Warner Brothers cartoon characters like Bugs Bunny."
If there's one state that he would love to visit next, Mark said, "Montana. Every time I see photos of Montana in magazines, I just want to go there and chill."
The Young and the Restless: Mark Grossman Loves A Good Pumpkin Spice Latte
Now, as far as what his favorite fall activity is, Mark recalled, "Going to a pumpkin farm and drinking a pumpkin spice latte. Last year, a group of us from the show went to Knott's Scary Farm, which was a lot of fun. I wouldn't mind doing that again."
The actor was also asked about his favorite television shows as a kid. Mark said, "HOME IMPROVEMENT and FULL HOUSE. I also liked MARRIED… WITH CHILDREN but my parents thought it was too racy so I wasn't allowed to watch it."
And yes, for those who want to know what his favorite pizza toppings are, Mark said, "I like the meat lover's pizza with pepperoni and sausage."
It goes without saying that The Young and the Restless fans will have to tune in each and every day to find out what will happen next! In the meantime, let us know what you think by leaving us a line with your thoughts in our comments section below. The Young and the Restless airs weekdays on the CBS network. Check your local listings for times.
Be sure to catch up with everything on Y&R right now. Come back here often for The Young and the Restless spoilers, news and updates.