General Hospital Spoilers: Here's How Laura Wright And Cynthia Watros Are Dealing With The On-Set Drama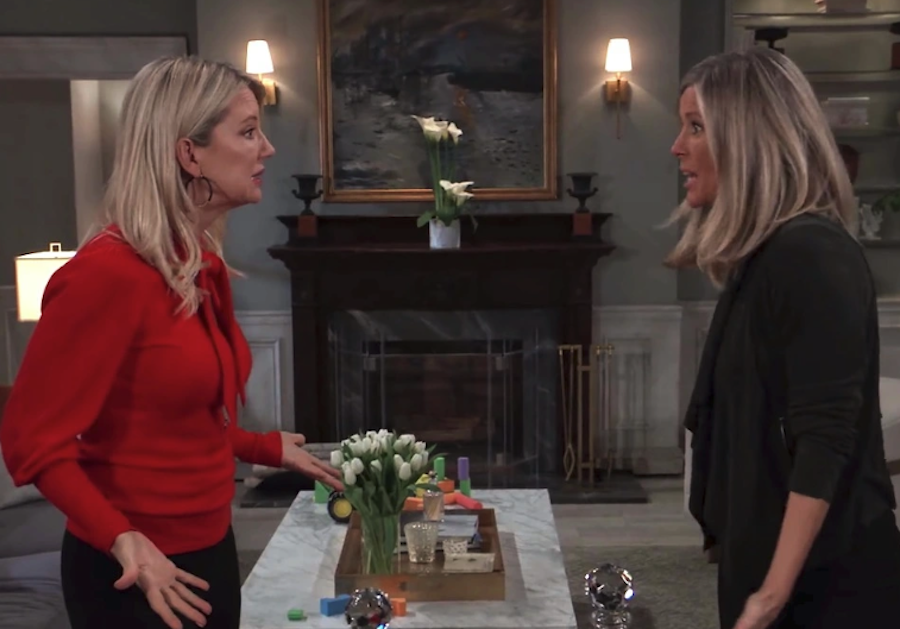 General Hospital spoilers say that being the best of friends off-screen sure makes your job hard when you are the worst of enemies on screen. And that's exactly what Laura Wright and Cynthia Watros are probably thinking to themselves as they admit to having a hard time switching on and off when their characters Carly Corinthos and Nina Reeves go all out on each other on the small screen. Here's what you need to know!
General Hospital Spoilers: Here's How Laura Wright And Cynthia Watros Are Dealing With The On-Set Drama
During an interview with The Locher Room, both ladies said that it was hard to remember that they had to separate their on-screen feelings for each from their off-screen feelings with their characters had an explosive fight. Laura said, "It was very stressful in the moment. But when we were done, it was a big hug. We were like, 'We did it!'"
Similarly, Cynthia Watros also said that she tried to remember that she and Laura were friends first, actors second, even though some of the scenes between their characters were rather intense.
"[We] just want the best for each other," Cynthia added. "No matter what we're going through that day, we're there for each other. We don't knock down, we build up."
General Hospital Spoilers: What's Next For Carly And Nina?
Laura also admitted that at the end of the day, it's all about trying to find the balance between your professional responsibilities and knowing that no matter how much you scream at one another, they are still friends.
 "The hard thing that we do [on a soap opera] that you don't find in any other medium is it continues," shared Laura. "Cynthia and I have been yelling in each other's faces at work for like, two years. So, you have to find the separation."
With that said, we have a feeling that there is plenty of drama to be had on the canvas between these two characters. Of course, General Hospital fans will have to tune in to find out what happens next! Let us know what you think by leaving us a line with your thoughts in our comments section below. General Hospital airs weekdays on the ABC network. Check your local listings for times.
Be sure to catch up with everything on GH right now. Come back here often for General Hospital spoilers, news and updates.