The Bold And The Beautiful Spoilers UPDATE Wednesday, June 7: Taylor Defers, Hope Reassures, Ridge Struggles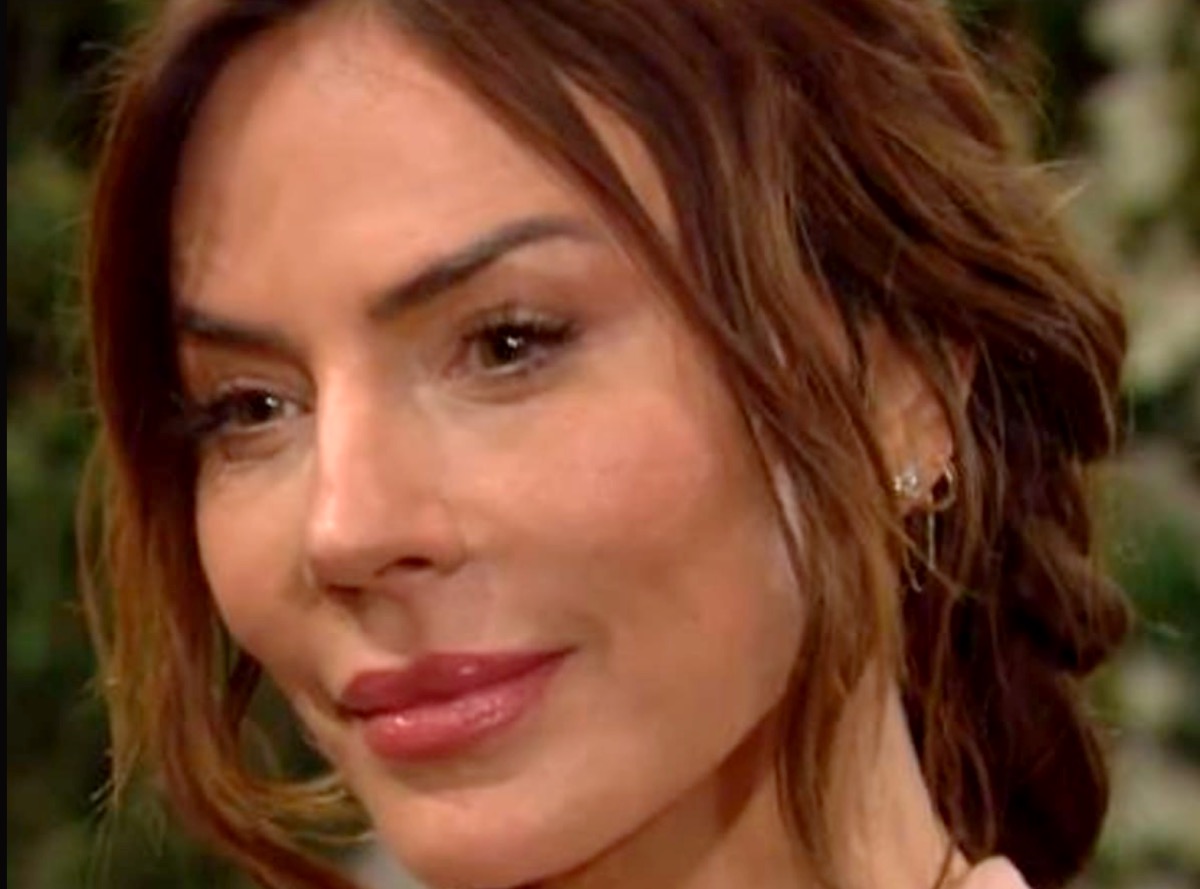 The Bold And The Beautiful spoilers for Wednesday, June 7 indicate Taylor Hayes (Krista Allen) tries to defer blame for her actions. Hope Spencer (Annika Noelle) reassures Thomas Forrester (Matthew Atkinson). Ridge Forrester (Thorsten Kaye) will struggle with his conscience.
Taylor Hayes Refuses To Take The Blame
The Bold and The Beautiful spoilers Taylor tries to defer blame. Taylor knows that she has tried time and again to match Brooke Logan (Katherine Kelly Lang) with someone other than Ridge. As much as Taylor wants to claim that having Ridge to herself wasn't the purpose of this but her trip to talk to Ridge says something very different.
Taylor claimed to want this friendship just as much as Brooke. However, Taylor also admitted to both of her children that she had never given up on having Ridge. Did Taylor truly want to be friends with Brooke or was she doing exactly what everyone has accused her of and tried to manipulate Brooke into choosing someone else?
B&B Spoilers: Hope Spencer Doesn't Believe Liam Spencer Is An Issue
Hope reassures Thomas that he doesn't need to be concerned about Liam Spencer (Scott Clifton). Hope believes she has convinced Liam that Steffy Forrester (Jacqueline MacInnes Wood) is overreacting. However, Hope may not have gotten that across as well as she had hoped. Is Hope giving Liam too much credit when it comes to trusting her?
Rumors suggest that Liam may decide to follow the group to Rome just to check on Hope and Thomas himself. Will Liam find out that Thomas and Hope's relationship is just about the job or will he get the shock of his life?  Will Hope manage to make a liar of herself and Thomas as well now that she has a chance to be alone with him?
The Bold And The Beautiful: Ridge Forrester Struggles With His Conscience
Ridge struggles with his conscience after hearing both Brooke and Taylor's plea for his attention.  Ridge and Brooke would have never separated if he had just told her the truth. Ridge had listened to Taylor's speech about wanting to be with him and how she put Brooke down and was moved. However, Ridge has never been able to decide between Taylor and Brooke.
After Brooke exposed Tayor's actions, Brooke opened up to Ridge about her true feelings. Brooke never wanted this separation but Ridge has slept with Taylor since they were last together. Ridge must face the fact that he helped to ruin his marriage. Now can Ridge get things back on track with Brooke or does he want to go back to her?
Be sure to catch up on everything happening with B&B right now. Come back here often for The Bold And The Beautiful spoilers, news, and updates.