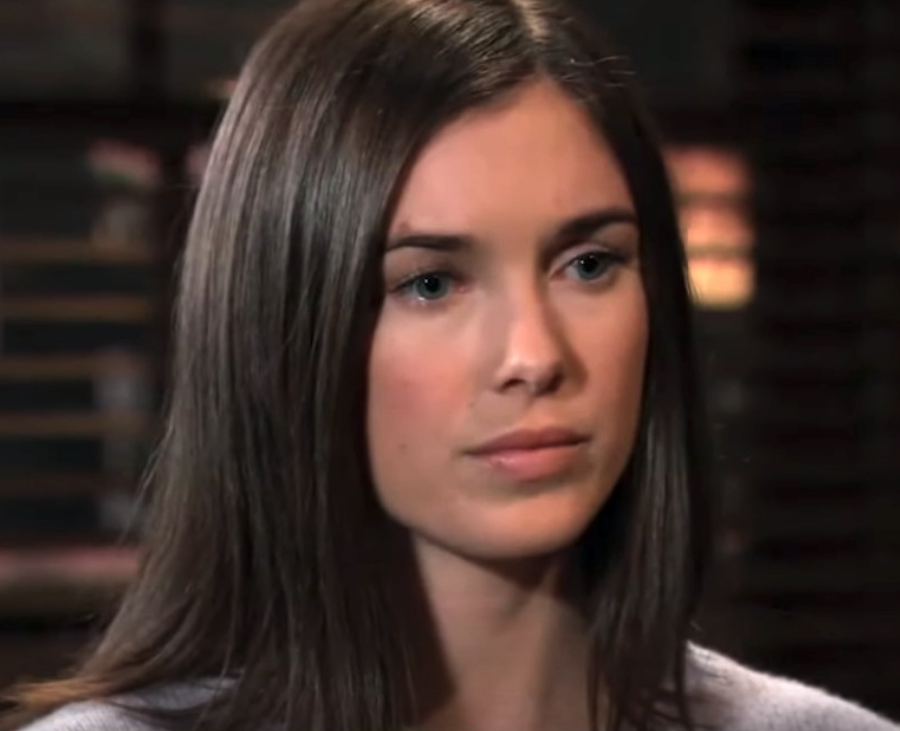 General Hospital spoilers say tha Willow will soon be dealing with a medical crisis. That's because TJ tells her that he suspects that she has leukemia. Keep reading below for all of the spoilers you need to know.
General Hospital Spoilers: Willow Has A Medical Crisis
Speaking to Soap Opera Digest in a new interview, actress Katelyn MacMullen, who plays Willow on the hit ABC soap, admits that the news comes as a shock to the system for her character. She puts it this way, "Hearing that is shocking and heartbreaking and terrifying. For her, finding out that it could be leukemia is like, 'Ok, now I am in a race to find out if I have it or not.' And being pregnant adds a whole other factor to it, because now it's not just her life she's worried about, it's her baby's."
General Hospital spoilers say that Willow wastes no time in meeting up with Terry and Britt who help her out with a bone marrow biopsy right away. What's more, they think it's a good idea to keep Michael in the dark until they get the results. That's because Willow feels as though it's not a 100 percent diagnosis just yet.
Katelyn says, "She's not going to say anything until she knows for sure exactly what this is. She keeps saying things like, 'Michael is going through so much right now and I don't want to ruin the happiness that we have over something that might not even be the case.' She's thinking, 'Once I have answers about what I'm dealing with, then I'll tell Michael."
General Hospital Spoilers: What's Next For Willow?
In other words, Willow doesn't want to set off any panic alarms with Michael until she knows for sure that everything is ok. But if there's anything that we've learned about life in Port Charles, it's that nothing ever goes smoothly, right? Of course, General Hospital fans will have to tune in each and every day to find out what's next for all of their favorite characters! Until then, let us know what you think by leaving us a line with your thoughts in our comments section below. General Hospital airs weekdays on the ABC network. Check your local listings for times.
Be sure to catch up with everything on GH right now. Come back here often for General Hospital spoilers, news and updates.