The Bold and the Beautiful: A Massive Feud Erupts Between Steffy And Ridge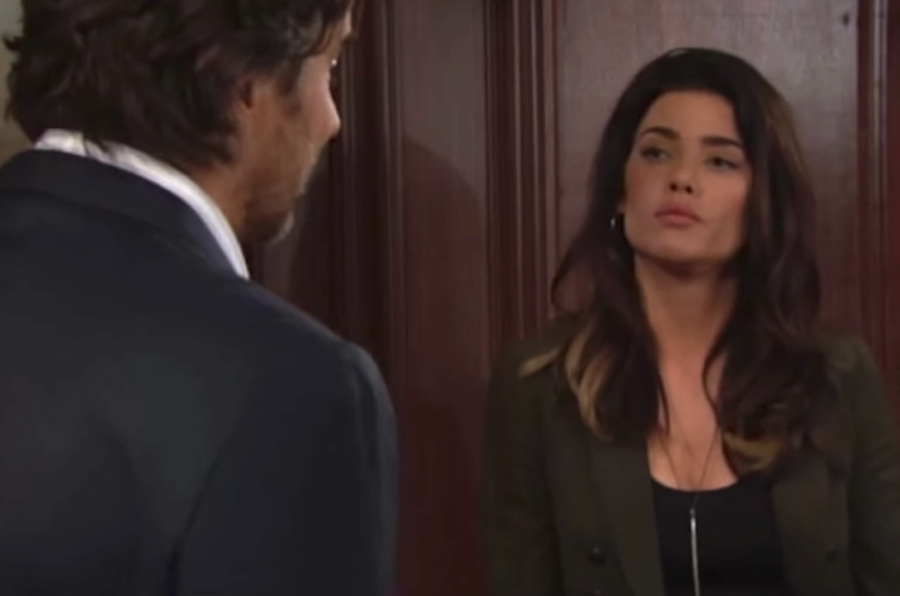 Just when you thought things were going so great between so many of the different members of the Forrester family, you might want to think again. The Bold and the Beautiful spoilers suggest that a massive feud is about to erupt between Steffy Forrester and her father, Ridge Forrester. That's because they are both at odds over the future of Forrester Creations. Keep reading below for everything you need to know.
The Bold and the Beautiful: A Massive Feud Erupts Between Steffy And Ridge
The Bold and the Beautiful spoilers say that according to Steffy, her father Ridge is just doing everything wrong. She thinks that he's not in the right headspace, especially when it comes to his decision about getting back together again with Brooke Logan. If that weren't enough, she's also suspicious of RJ Forrester and what his intentions are within the company. As much as he's a Forrester, he's also a Logan.
Steffy tells her father that she thinks he's making a huge mistake with Brooke. It's going to be very hard for this otherwise successful daddy and daughter duo to get along and do their jobs when they are at odds over so many things in their personal lives. Unfortunately, their family business will end up suffering because of it.
Of course, many The Bold and the Beautiful fans sure do have a lot to say about this storyline. Some have even commented with, "Steffy needs to once again stay out of Ridge's love life. It is none of her business. Steffy should step down if there is a problem, she uses the company for personal problems and should not. Ridge should run the company with Eric. Ridge and Brooke will be together which is great. Taylor will of course try to cause problems and she should just pull up her big girl pants and move on."
The Bold and the Beautiful: What's Next For Ridge Forrester?
Another critic wrote, "Frankly, I doubt if it will even get that far.   This company needs to stop mixing personal situations with business.     Steffy was named CEO via Quinn in 2017, only later Quinn wanted Ridge as CO-CEO. Ridge was MIA for months and Steffy ran FC just fine.    Steffy never once lost the company or its shares under her leadership, unlike Eric.    A company should have only one CEO. Ridge and Eric are more of a liability due to the scandals they caused."
Of course, The Bold and the Beautiful fans will have to tune in each and every day to find out what will happen next! In the meantime, let us know what you think by leaving us a line with your thoughts in our comments section below. The Bold and the Beautiful airs weekdays on the CBS network. Check your local listings for times.
Be sure to catch up with everything on B&B right now. Come back here often for The Bold and the Beautiful spoilers, news and updates.