Days of Our Lives Star Brandon Barash Admits Her Daughter Harper Has Been Begging For A Stepmom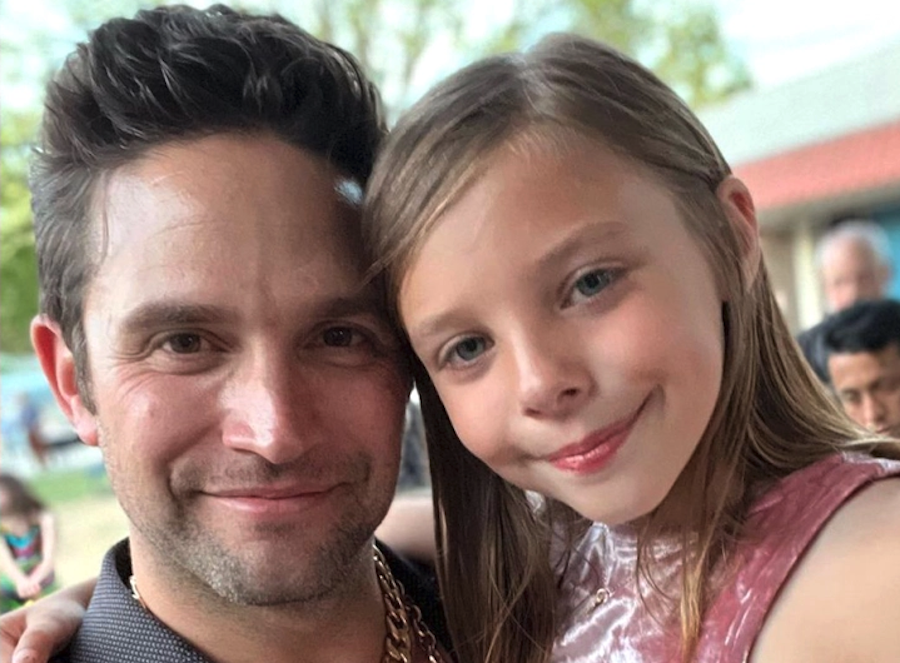 Days of Our Lives star Brandon Barash can certainly feel like a very lucky man these days. That's because he's got three very wonderful women in his life: his fiance Isabella Devoto, his ex-wife Kirsten Storms and of course, his daughter Harper. The actor recently revealed that his daughter Harper had begged him to propose to his longtime girlfriend Isabella simply because she wanted to have her as a stepmom. Here's what you need to know!
Days of Our Lives Star Brandon Barash Admits Her Daughter Harper Has Been Begging For A Stepmom
While there's no doubt that Brandon has a great relationship with his ex-wife Kirsten, it seems like Harper is equally as smitten with Isabella as she is with her own mom.  "Harper has been begging me, pretty much since Isa and I told her we were in a relationship, to make Isa her stepmom," Brandon told Soap Opera Digest in a new interview. "So much so that we'd be together in the car and she'd be like, 'Daddy, do you love Isa?' I'd say, 'Yeah, more than anything.' She'd say, 'Well, Daddy, you need to put a ring on it.' "
Apparently, there's also a sweet connection between Harper and Isabella, too.  "Isa and I met because of Harper," he explains. "She was her Spanish teacher in summer camp. I wanted the day to be equally special for Harper, too. I wanted her to feel part of it. I decided to get her a pair of earrings so she and Isa could both have diamonds on that special day."
Days of Our Lives News: What's Next For Brandon?
That said, it also sounds like Brandon is willing to expand his family in the future. He added,  "I had gotten to a point where I thought, 'You know what? I've got this one child. She's magic. If I never have another child and I die single at 90 or 100 years old, I don't care. I'm not chasing anything.' Then I met Isa and thought, 'I'd love to have kids with her and start a family.' "
In the meantime, let us know what you think by leaving us a line with your thoughts in our comments section below. Days of Our Lives airs weekdays on the NBC network. Check your local listings for times.
Be sure to catch up with everything on DOOL right now. Come back here often for Days of Our Lives spoilers, news and updates.