Days of our Lives Comings and Goings: A Witch Returns, A Goon is Back, Fan Favourite Comes Home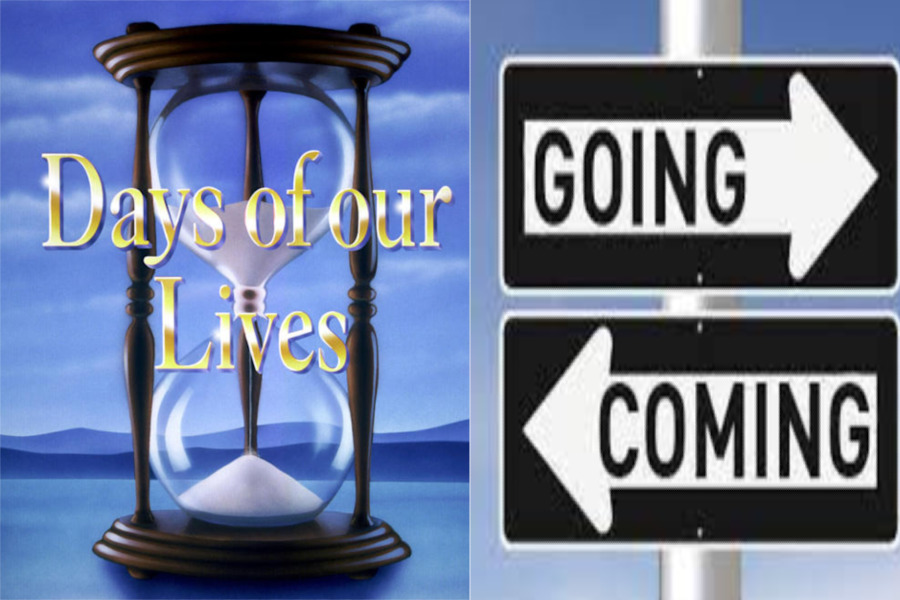 Days of our Lives (DOOL) comings and goings for the week of October 25, 2021 show there is a torrent of action taking place in Salem, the town with a name associated with witches. Wouldn't you know one of the soap's favorite witches is due to fly back in on her broomstick! The menace is also present when a mob minion is seen again, and we have news of a favorite son coming home on a sad note. Without further fan fare let's find out who is coming and going in Salem this week DOOL fans!
Days of our Lives spoilers: Theo Carver Return
Cameron Johnson was seen not too long ago onscreen as Theo Carver. He departed town after being spurned by pretty Ciara Brady Weston (Victoria Konefal). This is what happens when you fall in love with an amnesiac kids, don't try this at home.
Poor Theo found himself single once Ciara had her noodle back and intact, so he took off on a wing and a prayer to South Africa. His sudden reappearance is due to his dad Abe Carver (James Reynolds) having been shot and hospitalized.
DOOL spoilers: The Week Brings Back a Goombah
Richard Stevens debuted last week as Carmine The One Name Gangsta. He caused a whole lot of trouble and now he's back for more. Look for him to appear on Tuesday, October 26 when he shares scenes with Ava Vitali (Tamara Braun) and Philip Kiriakis (Jay Kenneth Johnson).
Fans know that it was really Carmine who fired the shot that hit Honest Abe. Will he be brought to justice or is he about to become a flight risk? Do you think that Abe is a goner DOOL fans? He will see the light in more ways than one!
Days of our Lives spoilers: The Week Gets Witchy
Fans love to hate Kristen DiMera (Stacy Haiduk) and they get another chance to do so when the she devil is seen on Tuesday, October 26. She is back to interact with EJ DiMera (Dan Feuerriegel) and we can see the smoke rising from their conniving already.
Kristen's daughter Rachel (Finley Rose Slater) will also be seen again on Wednesday, October 27. She is the daughter of Kristen and Brady Black (Eric Martsolf).
Be sure to catch up on everything happening with DOOL right now. Come back here often for Days of our Lives spoilers, news, and updates.