General Hospital News: Bradford Anderson Addresses Steve Burton's Departure From The Show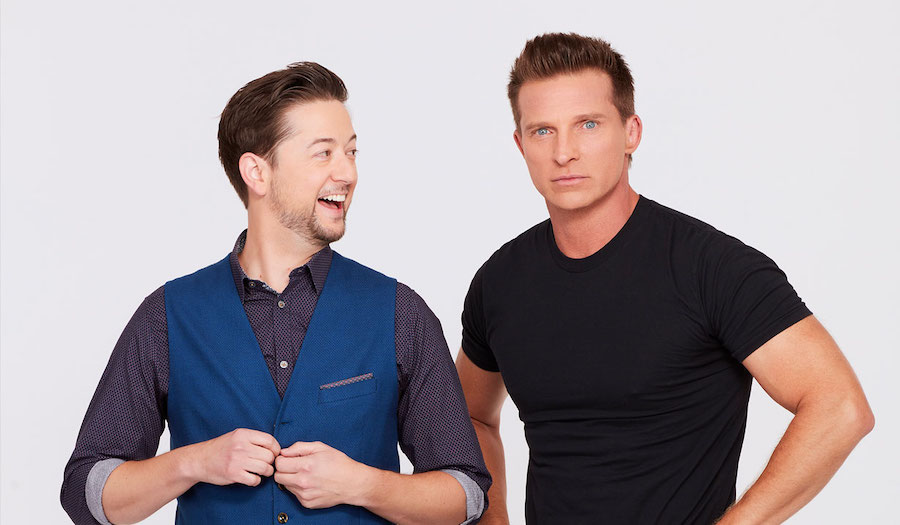 General Hospital star Bradford Anderson (Spinelli) is finally speaking out about his dear friend and former co-star Steve Burton's (Jason Morgan) departure from the hit ABC soap. And while the two men have been good friends for a very long time, Anderson admits that he disagrees with Burton's decision not to get vaccinated against COVID-19. Because of Burton's refusal to comply with the ABC network's vaccine mandate, he was forced to leave the hit daytime television show earlier this month. Here's what you need to know.
General Hospital News: Bradford Anderson Addresses Steve Burton's Departure From The Show
In their latest podcast, Anderson started things off by saying, "We've been friends for a long time. But like all friends, we have disagreements. And I disagree with Steve's decision. He knows that, but over our years of friendship we've had plenty of discussions about well, things like this and other topics and yes, sometimes we agree, sometimes we don't, but at the end of the day we are still friends." 
Burton then said, "And that's like the greatest thing for me and what we do. It's that we are friends first and we have great respect for each other."
Burton also went on to say that he's "gotten a lot of requests for interviews that I don't want to do because I don't want division. That's the bottom line. I know people are frustrated. I know people are angry, I know all these things. Just so you know, I'm OK."
General Hospital Spoilers: What's Next For Steve Burton?
However, Burton did add that he's got some doors open for him, but that he's also not ready to talk about his future just yet. Anderson added that fans can still look forward to seeing him every week on General Hospital. Plus, the two men will still be going on tour as part of his "The Stone Cold and Jackal" comedy skit. They already have a date scheduled for Friday, February 22, 2022 at Edmund Town Hall in Newton, CT. Fans will get to enjoy music and comedy from the duo, with VIP tickets including an autographed photo and post-show Q&A. 
Burton added that he will still be doing his weekly podcast with Anderson for now. As far as what's in store for his future though, remains to be seen. Watch this space as we have a  feeling this won't be the last that we see of Burton!
Be sure to catch up with everything on GH right now. Come back here often for General Hospital spoilers, news and updates.