Days of Our Lives Spoilers: DOOL Writers Praised For Their Best Work Yet – MarDevil And Doug Steal The Show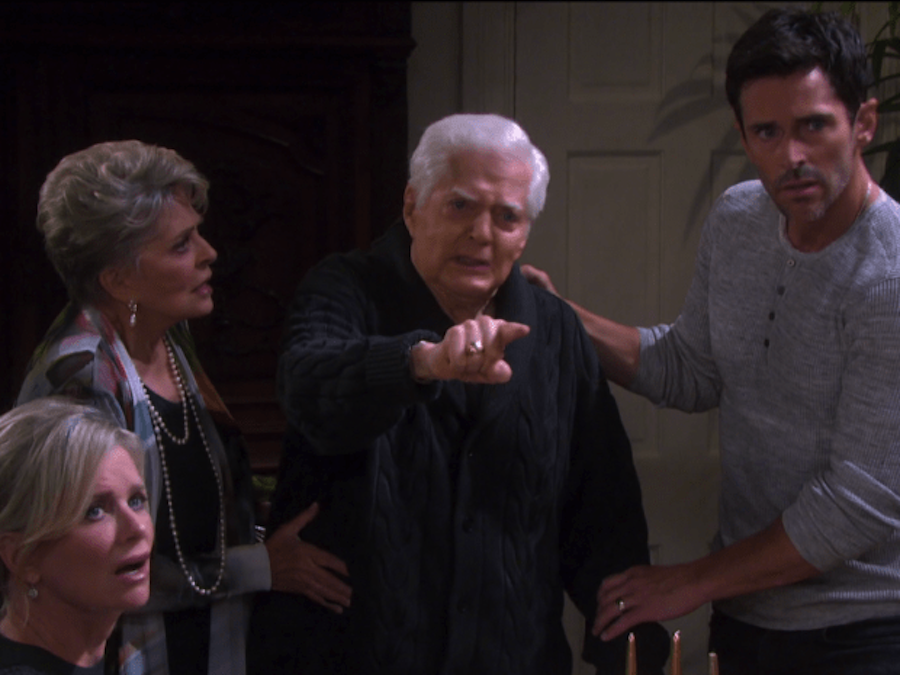 Days of Our Lives spoilers say that the the drama in Salem has certainly been heating up, as Marlena Evans (Deidre Hall) – or the town's resident devil at the moment – has been just as vindictive and vengeful as anyone would expect. And needless to say, fans are absolutely loving it, including all of the acting from both Bill Hayes (Doug Williams) and Susan Seaforth Hayes (Julie Williams) as well. Here's what you need to know.
Days of Our Lives Spoilers: DOOL Writers Praised For Their Best Work Yet – MarDevil And Doug Steal The Show
Even though Doug hasn't been himself lately, he did manage to come around and call out Marlena for who she really is during the Horton family Thanksgiving episode – and that's the devil! During dinner, Julie said that if she's pushed, she will out Marlena to everyone. That's when Doug began to speak for the first time in a long time and pointed at Marlena and told everyone that she is the devil herself. And according to viewers, it was one of the best written episodes they've seen on Days of Our Lives in a long time!
Of course, it didn't take very long for DOOL fans to respond to the episode, as a lot of them took to their social media accounts to express just how much they loved it. Quite a few comments said, "These episodes are pure fire. I really think Days has gone all out for November Sweeps!!!! For one Paulina gets some credit again for being the one to apologize to Channel.. Then her confrontation with MarDevil LOVED THAT!! I kind of liked Paulina being a little snarky and wouldn't mind that Diva attitude a little more, she needs a good "enemy" in Salem (besides Lani right now)- I'm thinking Paulina vs Kate would be good," along with, "Wednesday's episode of Days blew the other 3 soaps away."
DOOL Spoilers: Marlena Is Outed As The Devil
Another fan wrote, "This episode held me from start to finish. The pacing was just right. The framing of the scenes and the way it was filmed worked beautifully. The direction and the camera work enhance the production, the acting and the writing are brilliantly spot-on. The dialogue is multi-layered: funny and serious as appropriate."
In other words, it sounds like the writers at DOOL are on fire. Needless to say, Days of Our Lives fans will have to tune in to find out what will happen next. Days of Our Lives airs weekdays on the NBC network. Check your local listings for times.
Be sure to catch up with everything on DOOL right now. Come back here often for Days of Our Lives spoilers, news and updates.