The Bold and the Beautiful Spoilers: John McCook Hints At Thorne's Return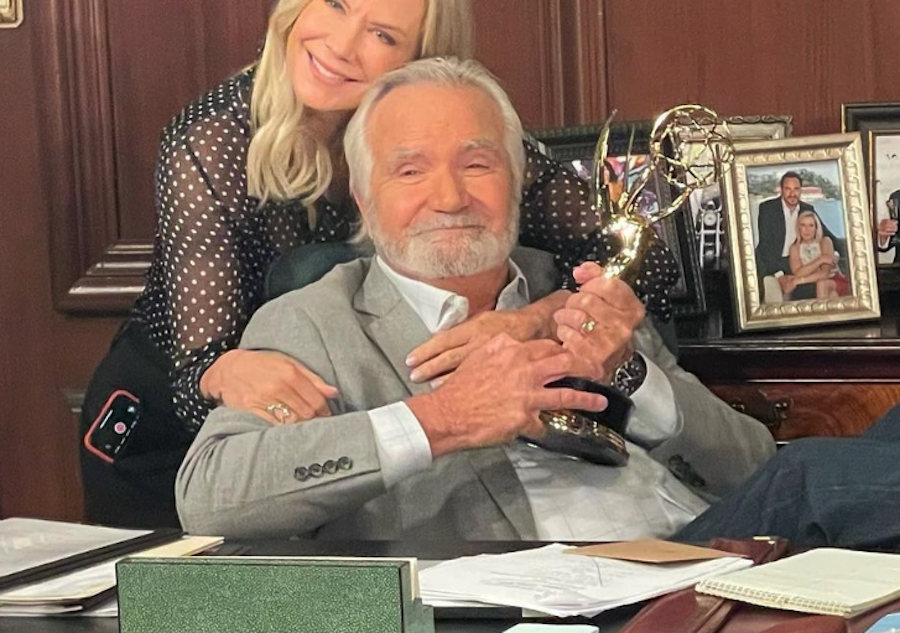 The Bold and the Beautiful spoilers say there's a chance that fans might get to see the return of Thorne Forrester, and especially if actor John McCook (Eric Forrester) has anything to say about it. Keep reading below for everything you need to know.
The Bold and the Beautiful Spoilers: John McCook Hints At Thorne's Return
John says that he would love for the show to revisit some old storylines and even characters from years gone by. Speaking to Daytime Confidential in a new interview, the handsome actor said that it would certainly be nice to continue bringing back some old characters from the past, including Thorne Forrester. He said, "Eric with Donna (Jennifer Gareis) is revisiting a part of his past. I think he celebrates his past. All those years with Stephanie (Susan Flannery), building the company up in the beginning, that was exciting and young and groundbreaking for them. Also, having the children around, compared as opposed to now when they're all gone. I think Thorne (Winsor Harmon) back would be good, and well, really, all of them!"
When asked how much work it takes to keep things 'fresh' for Eric, John added that his character "is very much like me, except for some certain things. His reaction to his family, and he's very embracing of what's good about everybody, which is like me. So, I don't have to do much to make him fresh."
Now, whether or not Thorne Forrester does come back remains to be seen. The Bold and the Beautiful producers have not said anything just yet but fans are certainly hoping for a return. It would also be interesting to see if actor Winsor Harmon will come back to the role or if the producers will temporarily bring back actor Ingo Rademacher, who was last in the role in 2017. At this point, anything can happen, right? Watch this space.
What's Next On The Bold and the Beautiful?
With that said, fans will simply have to tune in each and every day to find out what will happen next. The Bold and the Beautiful fans, what do you think of this story? Go ahead and let us know what you think by adding some buzz in our comments section. Also, don't forget that The Bold and the Beautiful airs weekdays on CBS. You'll need to check your local listings for times.