The Bold and the Beautiful Spoilers: Are Brooke and Taylor About To Become Lovers?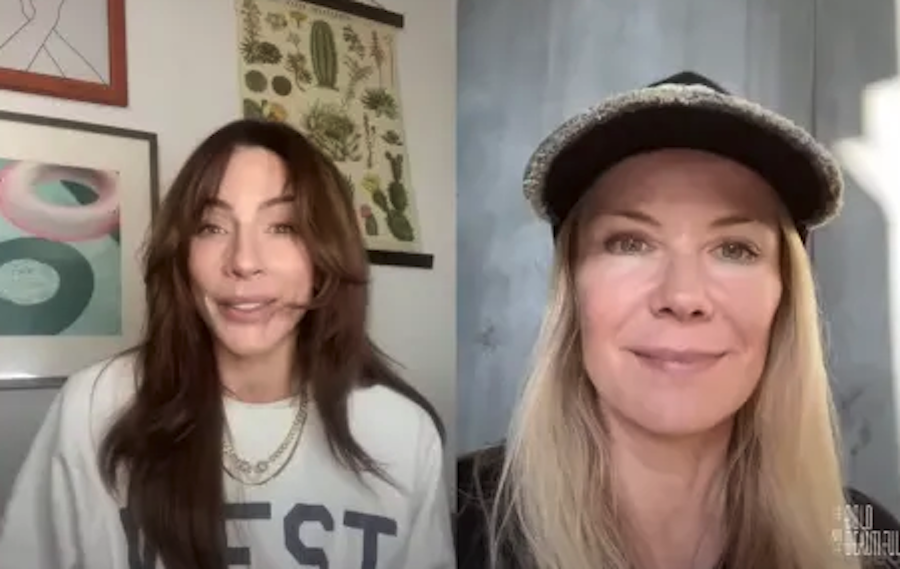 Someone hold the phone! The Bold and the Beautiful spoilers say that now that they are friends, is there a possibility that they might become lovers, too? Maybe. While Brooke Logan and Taylor Hayes have certainly gotten close as friends, there's a chance that they might become close as two romantic lovers, too. Keep reading below for all of the spoilers you need to know.
The Bold and the Beautiful Spoilers: Are Brooke and Taylor About To Become Lovers?
In a new interview with Bold Live, actress Katheirne Kelly Lang talked about whether or not her character Brooke and Taylor might get involved romantically. She said, "I think it's a good tease; who knows if it would go there or not? But I  think it's been fun to kind of… Because I'm a very huggy and kissy person anyway, so I would naturally do that with a girlfriend. So to me, it's normal. But people were reading into it, thinking it was something else. And there were some lines that were like, where is this going? We were wondering what was going on."
Katherine then said, "Look, Brooke and Taylor are both at a place right now where they're just learning who they are at this stage in their life, right? And it's really kind of cool to have somebody that knows you. Even though they've been rivals for so long, they know each other really well, and I think that's where all of this happened. We finally saw each other as women instead of rivals. We saw each other, and I think there's just something there. I think, for Taylor at least, it feels really good."
The Bold and the Beautiful Spoilers: What's Next For Brooke and Taylor?
While it would certainly be interesting to see Brooke and Taylor get together, it would be more interesting to see the kind of reaction Ridge Forrester would have in seeing his two-exes become lovers. Now that would become must-watch daytime television, right? Watch this space.
Of course, fans will have to tune in each and every day to find out what will happen next. The Bold and the Beautiful fans, what do you think of this story? Go ahead and let us know what you think by adding some buzz in our comments section. Also, don't forget that The Bold and the Beautiful airs weekdays on CBS. You'll need to check your local listings for times.