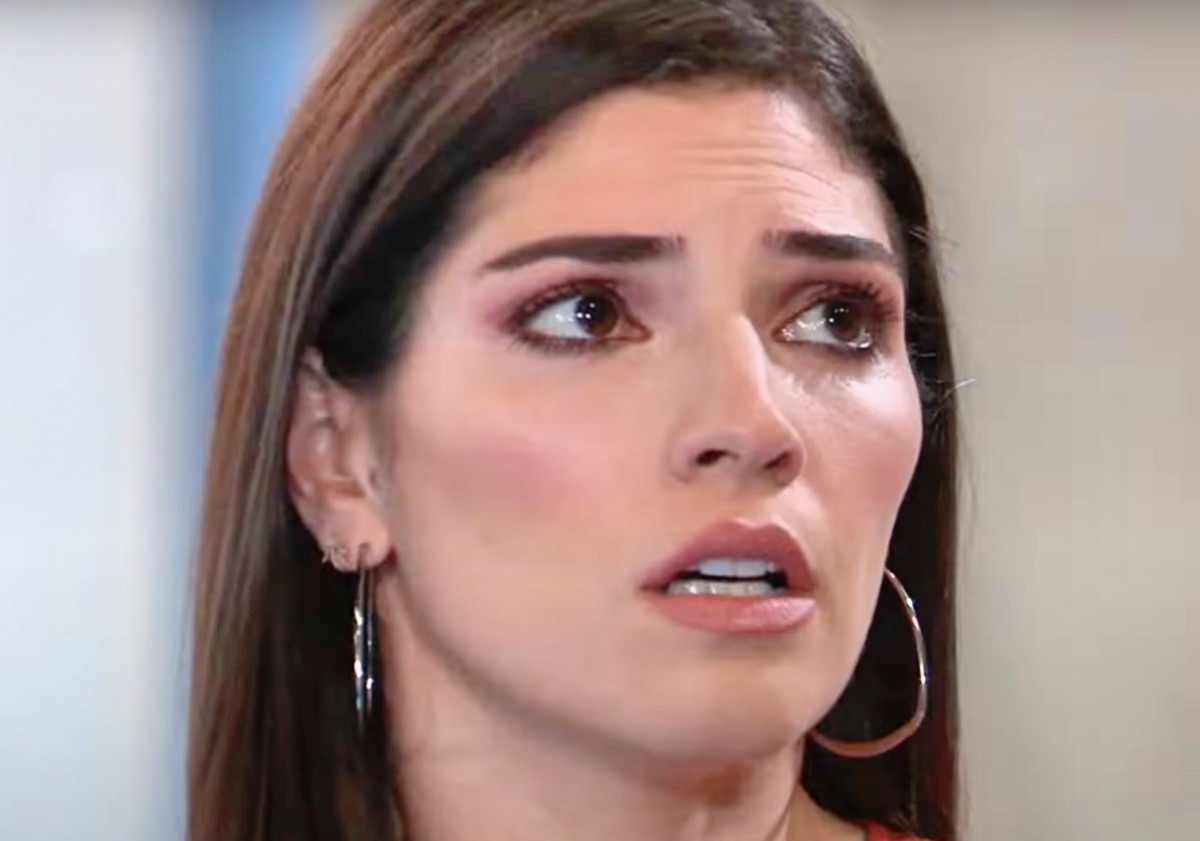 General Hospital spoilers and updates for Monday, October 23 tease opinions, questions and facts. Brook Lynn Quartermaine (Amanda Setton) wonders about someone's opinion, Mac Scorpio (John J. York) has questions and Portia Robinson (Brook Kerr) doesn't believe someone's facts.
General Hospital Spoilers Highlights
At the Metro Court, Brook Lynn discusses Tracy Quartermaine's (Jane Elliot) opinions with her mother, Lois Cerullo (Rena Sofer). Brook Lynn wonders why Granny's opinion would hold any weight with her mother, even though there's more to the story.
General Hospital Spoilers: Opinions
Lois had quite the go round with Tracy previously about her getting Brook Lynn fired from Deception Cosmetics for being a corporate spy.
Tracy had told Lois all that was so she could acquire the company to give to Brook Lynn! This does seem a little suspicious to say the least, and more about Tracy getting Lucy Coe's (Lynn Herring) ELQ shares.
GH Spoilers: Tracy Quartermaine Exerts Her Authority
Tracy in the meanwhile exerts her authority, quite loudly in fact as she asks someone would you deny her that? That could be Lois doubting that Tracy is acting in Brook Lynn's best interests, because she knows her better than that.
Lois can smell a line of crap longer than her nails better than anyone, and she'll call it out too. Nothing gets past Lois and Tracy knows it, they've had years of experience with each other, none of it very good.
General Hospital Spoilers: Questions
Also at the Metro Court, Mac catches up with his old friend Kevin Collins (Jon Lindstrom) and has questions-how much did he tell him about Cody Bell (Josh Kelly)? Mac is likely seeing commonalities with Cody, especially after their similar experiences recently.
Years ago Mac had done the same thing to save Cody's mother from Leopold Taub (Chip Lucia) as Cody did to save Sasha Gilmore (Sofia Mattsson).
Kevin and Mac have known each other for so many years he would remember Mac pretending to be mentally ill to break Dominique Baldwin (Shell Danielson) out of Shadybrook. That was exactly what Cody did to break Sasha out of Ferncliff.
GH Spoilers: Wasted Chances And Regrets
Meanwhile, Cody is talking to Sam McCall (Kelly Monaco) at her and Dante Falconeri's (Dominic Zamprogna) penthouse. He tells her he had his chance and he threw it away-but he could be talking about a couple of situations.
He never came clean with Mac about their being father and son and he never came clean about his feelings for Sasha to her.
He did tell Sasha about his denying the paternity test to try and get money from the destroyed Ice Princess necklace. Cody needs to come clean to Mac about their relationship and to Sasha about his feelings for her-he doesn't want her to move out of town.
General Hospital Spoilers: Dante Falconeri Follows Up With Sasha Gilmore
In the meantime, Dante has gone to Sasha's apartment she has been packing up to move from to have a talk with her. He's likely trying to convince her not to move to Austin, Texas for a new start, where she knows no one and has no family. He tells her it's nothing she did, it's what she's about to do.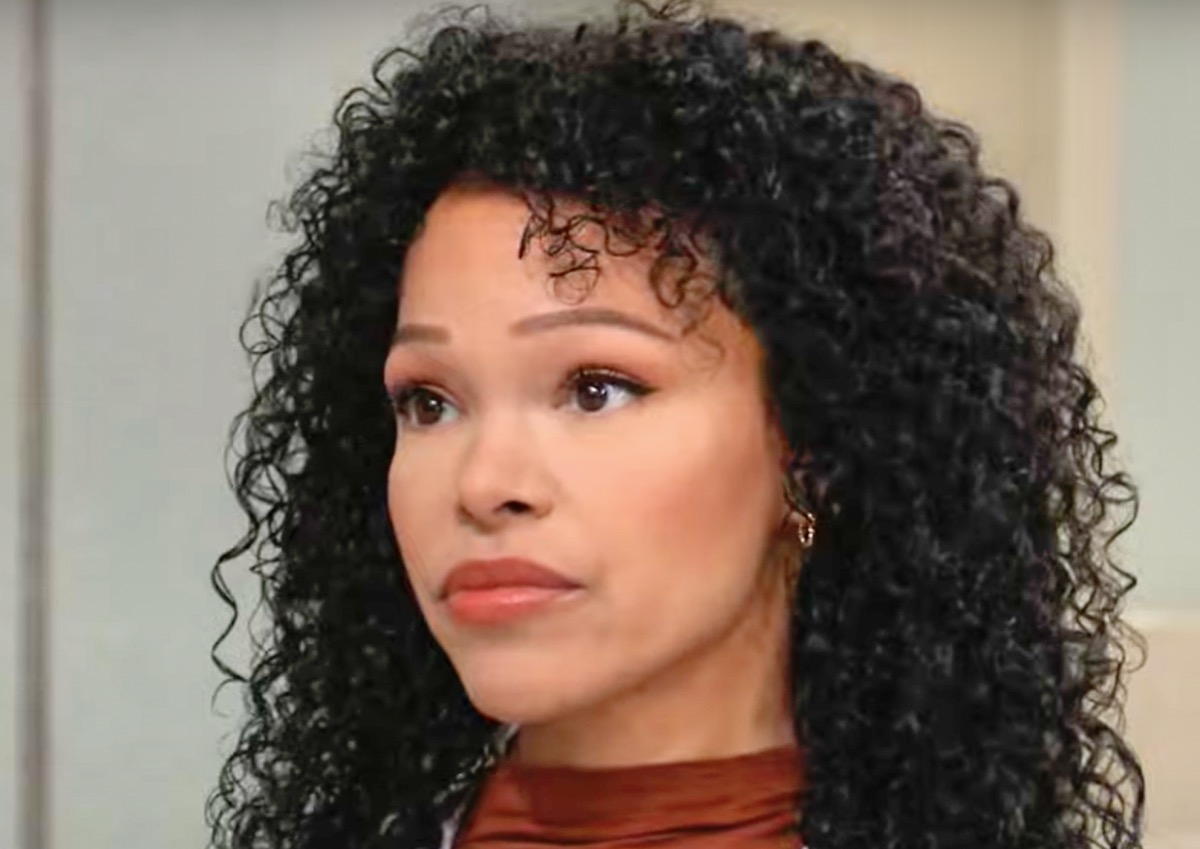 Dante is on administrative leave so he now has time to help with some situations not related to cases-or maybe related to cases closed. He might even snitch on Cody about his feelings for her.
GH Spoilers: Facts
As Cyrus Renault (Jeff Kober) tries to prove he's become a different man, having gotten religion, one place he's at is at the hospital. He'll check in on Mason Gatlin (Nathanyael Grey) among other things, but he's stopped by Portia.
She's now co-chief of staff so she could deny him visitation rights to anyone in the hospital, and he obviously tries to convince her he's not out to harm anyone.
She tells him in no uncertain terms she doesn't believe his "facts"-she's not buying his conversion and she never will.
General Hospital Spoilers: Sonny Corinthos Confronts Selina Wu
Elsewhere, someone else is confronted as Sonny Corinthos (Maurice Benard) confronts Selina Wu (Lydia Look). Dex Heller (Evan Hofer) is with him as he makes something crystal clear to Selina-the next thing she says may have lasting repercussions.
He just has run Gladys Corbin (Bonnie Burroughs) out of town, and now that Sasha is safe, he'll probably want Brando Corbin's (Johnny Wactor) garage returned.
He likely will also have words with the mobstress about her hassling the Ashford family for The Savoy. Sonny's not putting up with her arguments.
Be sure to catch up on everything happening with GH right now. Come back here often for General Hospital spoilers, news, and updates.