General Hospital Spoilers: Jon Lindstrom Opens Up About His Fatherly Connection With Esme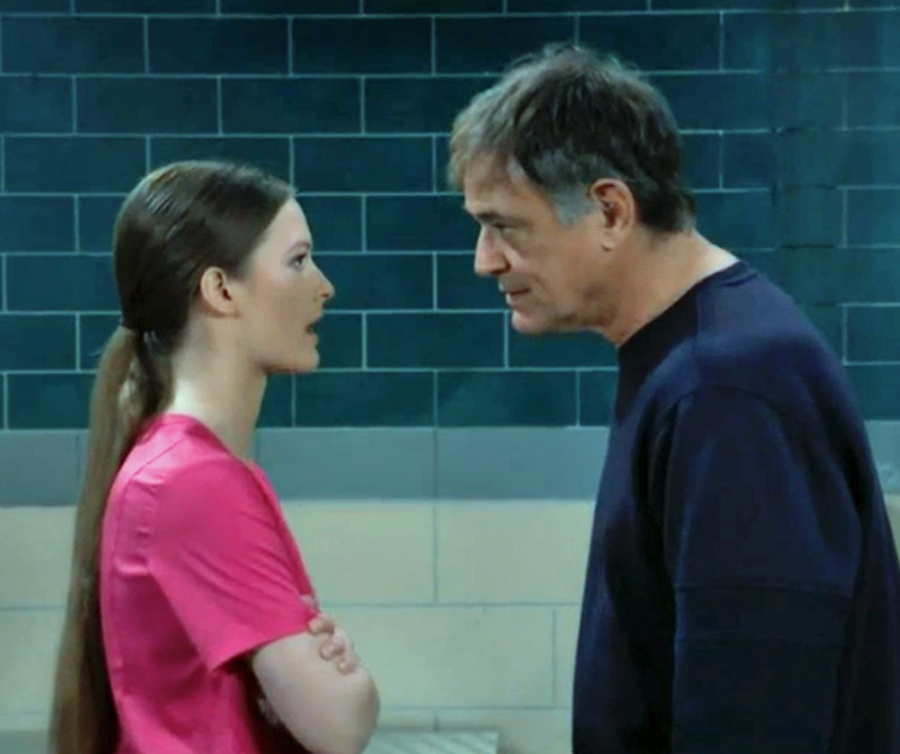 General Hospital spoilers say that if there's anything that we've learned about this fictional town of Port Charles, it's that you can always expect the unexpected. And if there's anyone who knows that feeling all too well it's Jon Lindstrom, who plays Ryan on the hit ABC. The multi-talented actor recently opened up about what's next for his character during an interview with Soap Opera Digest. Here's what he has to say.
General Hospital Spoilers: Jon Lindstrom Opens Up About His Fatherly Connection With Esme
Actress Avery Pohl earlier said that she suspected in Esme's first scenes with Ryan that she knew he was her father. And according to Jon Lindstrom, he felt the same way. He told the publication, "They don't just suddenly have someone appear and start doing scenes with you unless there's some backstory somehow. You know, Avery is a very serious actress. She wants to do her best all the time and she's a real pleasure to work with because of that, aside from being just a lovely person in real life. So I did go to Frank [Valentini, executive producer] and just say, 'You know, we've got a young, very talented actress working here who really is committed."
Jon continued, "I think we might have something really good here and I think we need to make the most of it. I know you don't always like to share [where a storyline is going] and for good reason, but we need to know [the history between our characters] so we can really infuse this with as much depth as we possibly can.' And he said, 'Okay, I'll tell you, you just can't tell anybody else.' I said, 'Fine!' So yeah, we knew for quite a while and we absolutely started to play those things [before the secret came out on air]."
General Hospital Spoilers: What's Next For Ryan?
That said, Ryan is also relieved that the Chamberlain bloodline is continuing with Esme. Jon explained, "I mean, we know this guy was out doing really weird things — crazy, killer, murderous things for all those years we thought he was dead! We thought he was just a hit man, one who enjoyed his job just a little too much! But I think it's great, not only because of Ryan's lineage and, you know, having some progeny but because this will absolutely affect Kevin, and how he sees the world and his brother and his niece and all that. I'm looking forward to seeing how it is going to play out."
Let us know what you think by leaving us a line with your thoughts in our comments section below. General Hospital airs weekdays on the ABC network. Check your local listings for times.
Be sure to catch up with everything on GH right now. Come back here often for General Hospital spoilers, news and updates.