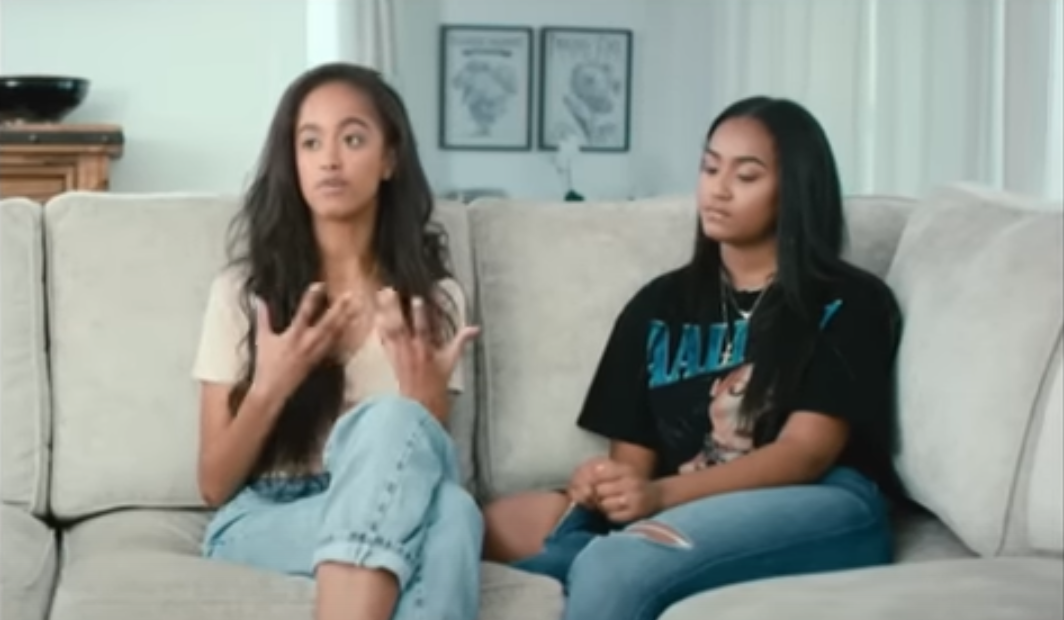 Malia and Sasha Obama are sparking concern over their living situation. That's because Sasha was spotted picking up moving boxes after living in Los Angeles for the past year with her sister, Malia. Could it be that the two girls are going their separate ways after something must have happened? Here's what you need to know.
Celebrity News: Malia And Sasha Obama Spark Concern Over Living Situation
Per the Daily Mail, Sasha was seen with a handful of boxes at her local UPS store. She moved to the L.A. area after transferring to USC last year to finish up her college studies. Even though she graduated back in May, she hasn't made any comments about what her post-graduation plans are at the moment.
According to Hello! Magazine, it wasn't too long ago that Malia and Sasha's mother, Michelle Obama, opened up about her daughters living together. She admitted that she was actually pleasantly surprised that the two girls actually wanted to be together.
Celebrity News: What's Next For The Obamas?
In an interview with People, Michelle said, "You try not to react too much because it's like, you don't want to go, 'Oh my gosh, I'm so happy for you!' because then they think, 'Well, maybe this is not a good thing if my mom likes it.'"
The former First Lady continued, "So I just said: 'Okay, well that's interesting that you guys are going to try living together. We'll see how it goes.' But yeah, it feels good to know that the two girls you raised find solace at a kitchen table with one another. It's like the one thing you want for them."
Now, whether or not Sasha truly is moving out or if she's just helping a friend move homes, remains to be seen, but it's doubtful that the Obamas will make any comments about it. Michelle has made it pretty clear in the past that she would rather keep her children's personal lives as private as possible.
Tell us, what do you think of this story? We will update you with all of the latest details as they come in. Drop us a line in our comments section below with your thoughts. Also, don't forget to come back right here for all the latest news and gossip about all of your favorite British royals, Hollywood actors, and reality television stars. We've got you covered.