General Hospital Executive Producer Frank Valentini Has A 'B' Plan For The Soap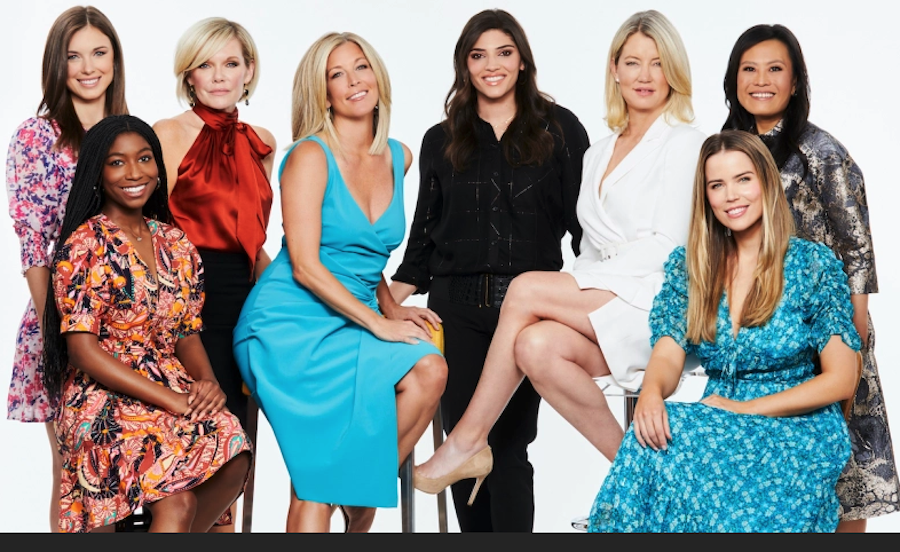 Is the writer's strike in Hollywood going to once again disrupt production for some of our most beloved soaps? That's what a lot of fans can't help but wonder these days. Luckily, we've got some answers for you as there's a new report that says General Hospital Executive Producer Frank Valentini has a "B" plan for the soap. And it's one that has a lot of people breathing a huge sigh of relief. Keep reading below for everything you need to know.
General Hospital Executive Producer Frank Valentini Has A 'B' Plan For The Soap
According to Twitter, actor James Patrick Stuart, who is best known for his role as Valentin Cassadine on the hit ABC soap, said that Executive Producer Frank Valentini actually has a "B" plan for General Hospital. Apparently, he has a stockpile of scripts ready to go just in case the writer's strike continues well into the fall. Just because you can never predict when another shut down will happen – like it did during the pandemic or during times like these with the writer's strike – Valentini is prepared. He's not going to allow anything to disrupt the show or worse, make viewers wait for new material.
One source close to the situation put it like this to Vanna Live, "James said that Frank has been preparing for the writers' strike by stockpiling scripts and that they are well set to ride out the strike as long as it lasts the typical length. If it went on for 5 months or more then they would have to reevaluate."
What's Next For Our Favorite Characters In Port Charles?
So far Frank Valentini himself has not made any comments about the matter, but if this is true, then that means fans at least have a few more months of new material to look forward to. At least, that's what everyone is hoping for, right? Watch this space as we have a feeling there is so much more to come. We'll update you with all of the latest details as they come in.
Until then, let us know what you think by leaving us a line with your thoughts in our comments section below. General Hospital airs weekdays on the ABC network. Check your local listings for times.
Be sure to catch up with everything on GH right now. Come back here often for General Hospital spoilers, news and updates.