Prince Harry Makes Cringe Worthy Joke While In Court – Duke Of Sussex Blasted For Bad Taste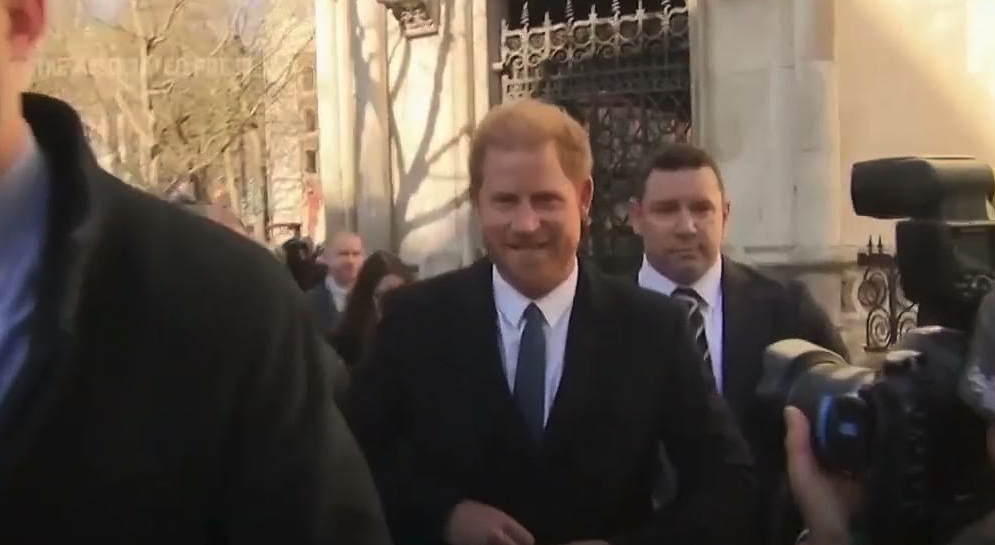 Royal Family News says that Prince Harry is being accused of making a cringe worthy joke while he was in the courtroom today. As many fans probably already know, the Duke of Sussex is in London as part of his legal battle against the British tabloids, and specifically the Mirror Group Newspapers. He alleges that his personal phone was hacked in the past, among other things that some tabloid journalists did to invade his privacy. Here's what you need to know.
Prince Harry Makes Cringe Worthy Joke While In Court – Duke Of Sussex Blasted For Bad Taste
Prince Harry certainly has a long week ahead of him. He's already made a lot of interesting revelations in court on his first day. He called out Piers Morgan for trying to use an intimidation tactic against him and called Princess Diana's former butler Paul Burrell a "two-faced s**t" for selling out his mother. He also says that he was ashamed that the tabloids caught on to the fact that he contracted mono back in 2002.
According to Matt Wilkinson Of The Sun, Prince Harry couldn't help himself and made a cringe-worthy joke in front of the judge right before he ended his day in the courtroom. Apparently, the judge told the Duke of Sussex that he could not discuss his evidence with anyone overnight. This prompts Harry to say, "Not my children' my lord? I may well be Facetiming them."
What's Next For Prince Harry?
Of course, it didn't take long at all for many royal fans to comment on the matter. Some have taken to Twitter to write, "Bad joke given the childhood anguish Harry describes. Why bring up his kids when he hated the press talking about his life as a child?" along with, "And how did the judge respond? Can't have been happy about that remark. He should have been put in a cell overnight for contempt of court."
Another critic wrote, "He thinks he's so precious. It's nauseating! Why would he be discussing evidence with toddlers? Get a grip Harry!"
We will definitely update you with all of the latest news about the court case in the coming days ahead.
Tell us celebrity gossip fans, how do you feel about this story? Contribute to the buzz by dropping us a line with your thoughts in our comments section below. Also, come back here for all the latest news about your favorite Hollywood and reality television stars right here.