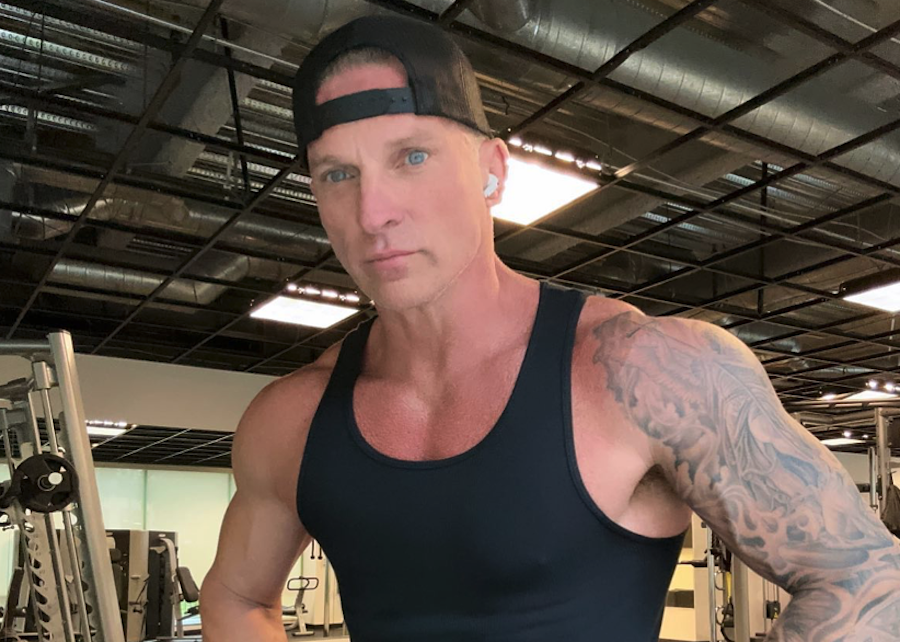 Is that you, Jason Burton? Or is it another version of the Jason Burton we all used to love so much? Either way, it seems like a lot of Days of Our Lives fans have noticed that actor Steve Burton, who now plays Harris Michaels on the hit Peacock soap, is looking a little different these days. And no, we don't mean that in a bad way at all. Keep reading below for everything you need to know.
Days Of Our Lives News: Steve Burton Debuts Dramatic New Look
Sharing a photo of himself in which some fans would agree that the daytime television star might be looking just a little bit slimmer than his usual self, the actor captioned it with, "Don't focus on the results. Focus on making a little progress every single day. Becoming better every day and the outcome will be what you want it to be. The magic is in the process. We can't control everything, but we can control what we do every day to build ourselves."
And while a lot of Steve's fans did appreciate all of the words of motivation, a lot of people also seemed to focus on his appearance, too. Some have commented with, "You look like you've lost weight Steve. I've started to slowly do weights after listening to you…really appreciate the focus on enjoying every day and not focusing on things out of our control," along with, "Looking great @1steveburton . I just started my fitness journey last month and starting to love the gym. M3 teaches not only nutrition and fitness, but the mindset has to be right for the other two to be successful. We need to let go of things we can't control. It's not easy to retrain our mind. But it is well worth it!"
Days Of Our Lives News: Steve Shares His Motivation For Staying Fit
Another fan wrote, "Good golly I love that statement. It's like switch one off my brain. I keep waiting for the results, but what I really need to do is just enjoy the journey. But please come back to General Hospital..Sonny has lost his mind with Nina ! We need you back!"
In the meantime, let us know what you think by leaving us a line with your thoughts in our comments section below. Days of Our Lives airs weekdays on the Peacock network. Check your local listings for times.
Be sure to catch up with everything on DOOL right now. Come back here often for Days of Our Lives spoilers, news and updates.