The Bold And The Beautiful Spoilers UPDATE Wednesday, August 16: Steffy's Tug Of War, Brooke And Ridge Discuss Their Future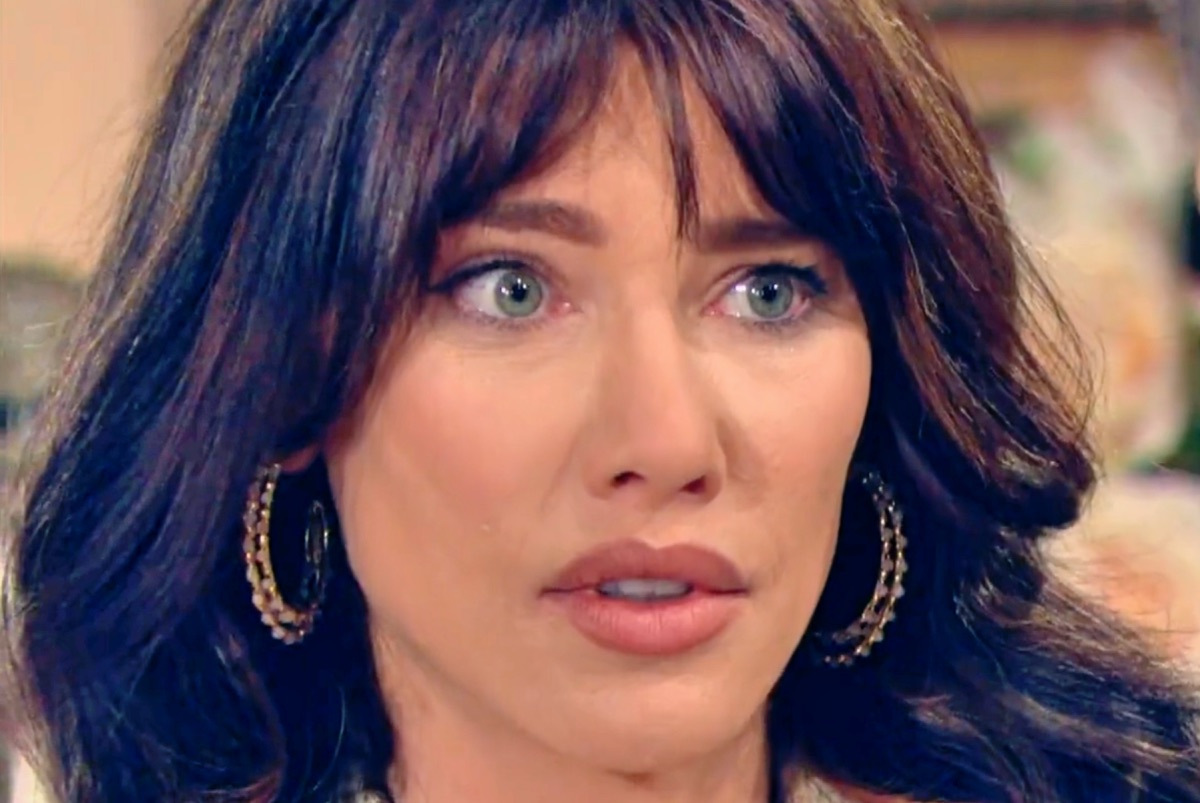 The Bold And The Beautiful spoilers for Wednesday, August 16 indicate that Steffy Forrester (Jacqueline MacInnes Wood) finds herself caught in the middle of her parent's squabble. Brooke Logan (Katherine Kelly Lang) and Ridge Forrester (Thorsten Kaye) will discuss their future.
Caught In A Tug Of War
The Bold and The Beautiful spoilers suggest that Steff will still be caught in the tug-of-war between Ridge and Taylor Hayes (Krista Allen). Steffy has walked out on her marriage to John "Finn" Finnegan (Tanner Novlan) and moved to Eric Forrester's (John McCook)because she doesn't trust her husband to take care of her and the kids.
Finn recently made a huge mistake and Kelly Spencer (Sophia Paras McKinlay) almost died because of it. Finn also recently shared a hug with his mother, Sheila Carter (Kimberlin Brown) which makes his judgment look bad. Can Finn will Steffy's trust back before their marriage is completely ruined? Does Finn deserve another chance?
B&B Spoilers:  Has Ridge Forrester Decided What He Wants?
Ridge and Brooke have been together off and on for decades. However, Taylor Hayes (Krista Allen) has always been waiting in the wings for him. Has Ridge finally gotten over Taylor and decided to fully commit to Brooke? Ridge's waffling over the years has been enough to make your heads spin. Does Ridge truly know what he wants?
READ THIS: Find out what happens next on The Bold and The Beautiful.
Brooke and Ridge have been together off and on for decades. This time the two of them hope to finally get it right. Is Ridge truly ready to settle down and work on a relationship instead of bailing when the going gets tough? Will Ridge and Brooke be able to make their marriage work this time around instead of letting others tear them apart?
The Bold And The Beautiful: Ridge Forrester Proposed To Brooke Logan
Ridge and Brooke have decided to remarry. However, with the family drama going on right now, they haven't exactly gotten very far with their plans. Ridge and Brooke will sit down and discuss what they truly want this time around. Spoilers suggest that Ridge wants to design a wedding gown for Brooke with his father's help.
Some suggest that Brooke is determined to design her own gown this time around. Perhaps Brooke thinks this will bring good luck to their marriage. Should Brooke and Ridge move ahead with their marriage plans or should this wait until their daughters have their lives worked out before attempting to get remarried? Will Brooke and Ridge stay together this time?
Be sure to catch up on everything happening with B&B right now. Come back here often for The Bold And The Beautiful spoilers, news, and updates.