General Hospital Spoilers UPDATE Wednesday, June 7: Worrisome Updates, Confrontational Questions, Questionable Endeavors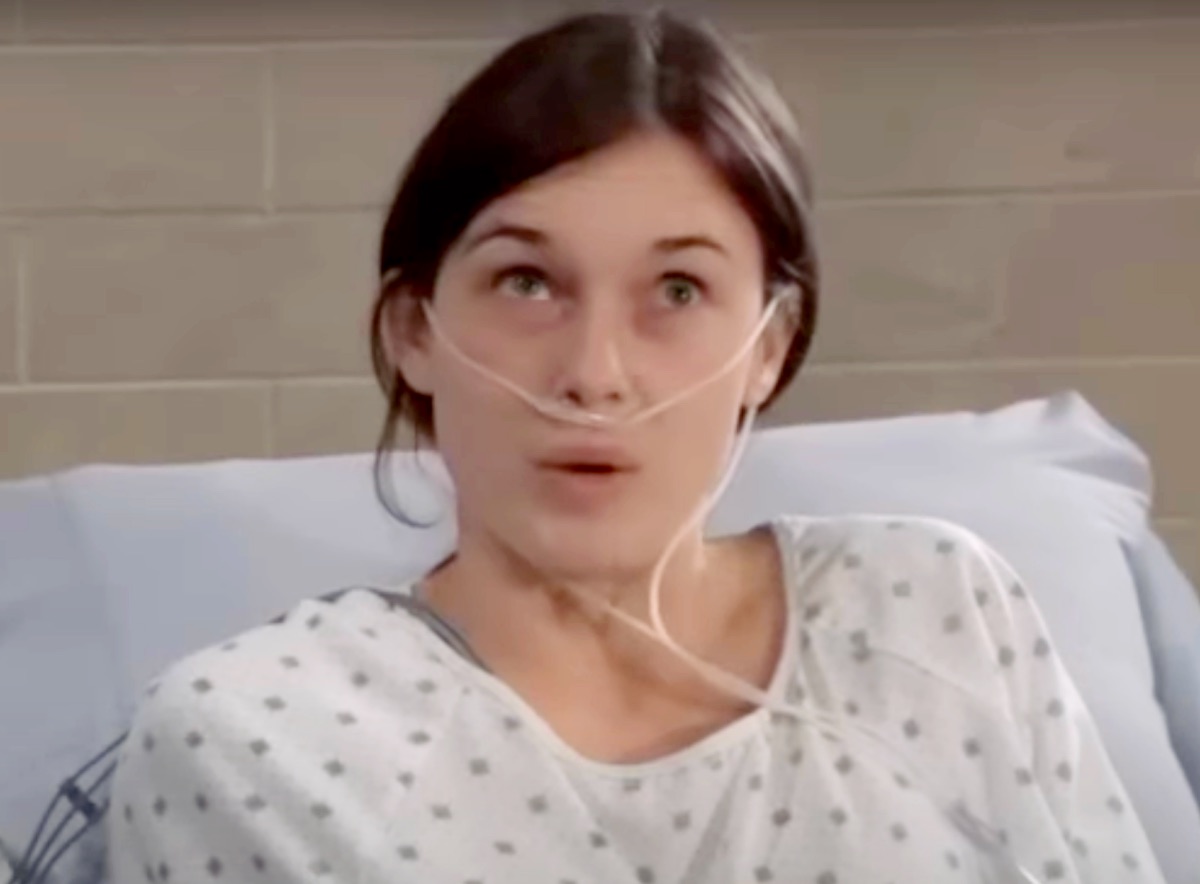 General Hospital spoilers and updates for Wednesday, June 7 tease worrisome updates, confrontational questions and questionable endeavors. Willow Corinthos (Katelyn MacMullen) receives a worrisome updates, Josslyn Jacks (Eden McCoy) poses confrontational questions, and Dex Heller (Evan Hofer) asks about questionable endeavors.
General Hospital Spoilers: Well, That Was Fast!
At the Metro Court in Zeke Robinson's (Gavin Houston) suite, he's kept avoiding Drew Cain's (Cameron Mathison) phone calls and messages. He's been busy with Jordan Ashford, (Tanisha Harper) where they had a very hot hookup in bed, barely knowing each other. They may have seen each other around during the time of Curtis Ashford (Donnell Turner) and Portia Robinson's (Brook Kerr) wedding, which Jordan didn't attend.
Jordan has no idea she's hot and heavy with Portia's brother and he has no idea she's his sister's romantic rival-make that FORMER romantic rival. Zeke looks over at Jordan and says "that was" and she finishes his sentence, "unexpected!"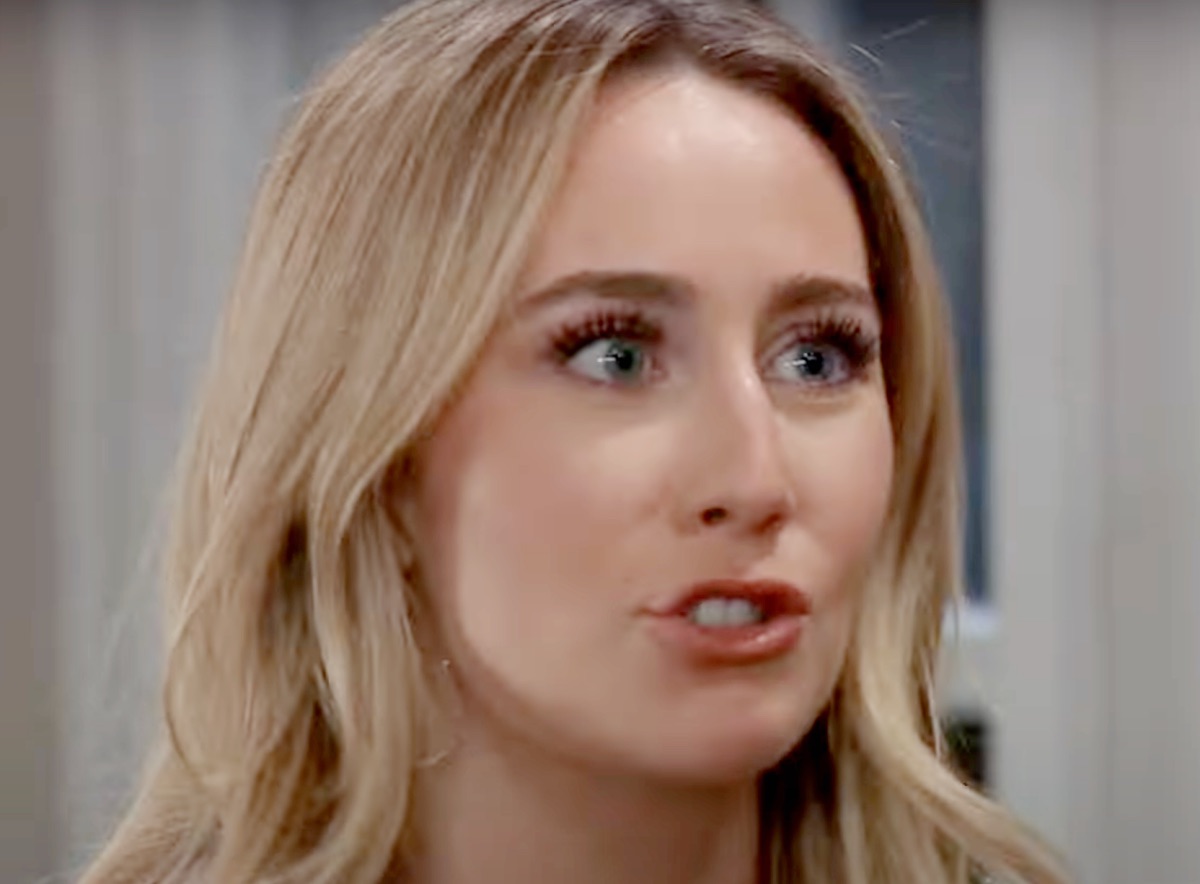 GH Spoilers: Laying Out A Path
Meanwhile, downstairs in the Metro Court restaurant, Ned and Olivia Quartermaine (Wally Kurth, Lisa LoCicero) talk about the plan of attack. Olivia tells Ned she knows exactly how they're going to do it, presumably talking about fighting accusations of him being the SEC whistleblower. Ned has been working his contacts in the Feds to find out who really blew that whistle on Drew and Carly Spencer (Laura Wright) about the insider trading. Ned has been busy trying to exonerate himself from accusations that he blew the whistle, even though he had previously made threats to do so.
General Hospital Spoilers: Hello, Are You There?
Meanwhile, Drew is in a hallway at General Hospital on the phone, still trying to get up with Zeke, who apparently is his attorney. He asks if there's any chance that they can meet that evening, telling him it's really important. Drew had considered taking a deal but it would involve he and Carly testifying against each other.
That's a last resort, but he'll want to find out about any other possible options. Drew will keep trying to drag Zeke's behind out of bed by calling on the phone, but they should finally meet.
GH Spoilers: Martin Grey Updates Nina Reeves
Elsewhere, Martin Grey (Michael E. Knight) updates a frightened Nina Reeves, (Cynthia Watros) who he will try and reassure. In spite of the whistleblower report being anonymous, apparently the SEC and the Feds have a right to demand who made it. That's likely because of the pressure Ned is putting on them, and possibly Tracy Quartermaine (Jane Elliot) as well. Martin tells Nina that the Feds are leaning on him to give up her identity!
General Hospital Spoilers: Worrisome Updates
At GH, Willow is in her hospital bed continuing to wait in an isolation unit to see if her bone marrow transplant worked. There is a period of isolation when the doctors make sure her body hasn't rejected the bone marrow, and also to see if her body is making fresh healthy blood cells. Willow is obviously worried and seems frightened as she asks someone what they aren't telling her.
Later in the week TJ Ashford (Tajh Bellow) will assess a patient, and more than likely it's Willow. There is a chance her question is about something else family related or Sonny Corinthos (Maurice Benard) takedown related but it looks like it's about her recovery.
GH Spoilers: Confrontational Questions
Back at Carly's house in the kitchen, Josslyn's asking her mother some pretty confrontational questions, as her mini me gets in her face. Josslyn challenges Carly to have the courage to finish what Michael Corinthos (Chad Duell) couldn't, namely flip on Sonny to save herself by turning in the video evidence. But Josslyn doesn't understand what's at stake like Carly does, which she already explained to Michael. If Sonny's in prison, his territory's up for grabs, and anyone associated with him including them could have targets on their backs!
General Hospital Spoilers: Questionable Endeavors
Meanwhile, Dex is with Sonny elsewhere as he thinks Sonny's attempting some questionable endeavors. He asks Sonny why is he even wasting his time, and he could be referring to his meeting with Valentin Cassadine (James Patrick Stuart). The Pikeman deal seems to be done and finished, but Valentin is the one who knows about them and warned Sonny.
Still, two questions remain unanswered, and that is who really heads up Pikeman and also who took the pot shot at Sonny in the warehouse. Sonny won't just leave that sleeping dog lie!
Be sure to catch up on everything happening with GH right now. Come back here often for General Hospital spoilers, news, and updates.