The Bold and the Beautiful Spoilers: Does Hope Need To Mind Her Own Business?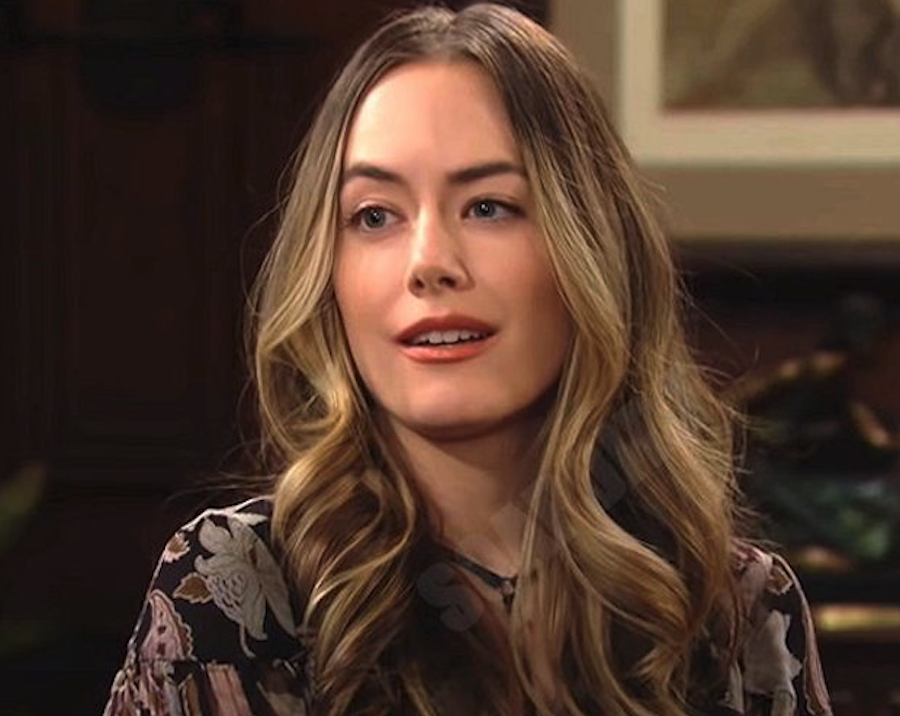 The Bold and the Beautiful spoilers say that when it comes to this fictional town of Los Angeles, it's more than obvious that no one is close to perfect. In fact, it seems like just about everyone from the Forrester, Logan, and Spencer legacy families have their skeletons in their closet. However, if there's one person who thinks that she might be morally above everyone else, it's Hope Logan (Annika Noelle). Here's what you need to know.
The Bold and the Beautiful Spoilers: Does Hope Need To Mind Her Own Business?
Apparently, Hope keeps poking into everyone else's business and especially Eric and Donna's. Soon after she found out about their affair, Hope was left absolutely shocked. Speaking to Soap Opera Digest in a new interview, Annika Noelle said, "Initially, Hope is angry and even more so, she's disappointed. She does not like the secretary and dishonesty. If they want to pursue a relationship, she believes they should go about it in the right way, even if it's difficult." 
What's more, Hope also has some strong feelings about Eric in this, too. Annika explained, "She feels the same toward him as she does Donna. Keep in mind, that's her boss. She news to be a little more careful in that conversation with him than with Aunt Donna. However, she doesn't want to lose a babysitter, either!"
Of course, it didn't take long at all for both fans and critics of the show to weigh in on the matter. Many comments included, "Eric doesn't need to discuss his affair with  Donna , with Hope, it's none of her business. However, Eric needs to tell Quinn the truth about his affair with Donna and discuss a divorce and offer her a generous settlement so they don't have to drag things out in court," along with, "Hope needs to worry about her own like and stay out of grown folks business.  Li needs to show Sheila how crazy she can really get."
The Bold and the Beautiful Spoilers: What's Next For Eric And Donna?
Another fan wrote, "Eric cheated on Stephanie throughout their whole marriage.  This is  normal for Eric It's probably more about the euphoric feeling of sneaking around, the thrill of the chase, than anything.   Why divorce Quinn, if Donna is so easy to give it?"
Needless to say, fans will have to tune in to find out what will happen next! In the meantime, let us know what you think by leaving us a line with your thoughts in our comments section below. The Bold and the Beautiful airs weekdays on the CBS network. Check your local listings for times.
Be sure to catch up with everything on B&B right now. Come back here often for The Bold and the Beautiful spoilers, news and updates.