Lisa Rinna Insists That She Sent An Apology To Denise Richards For This Reason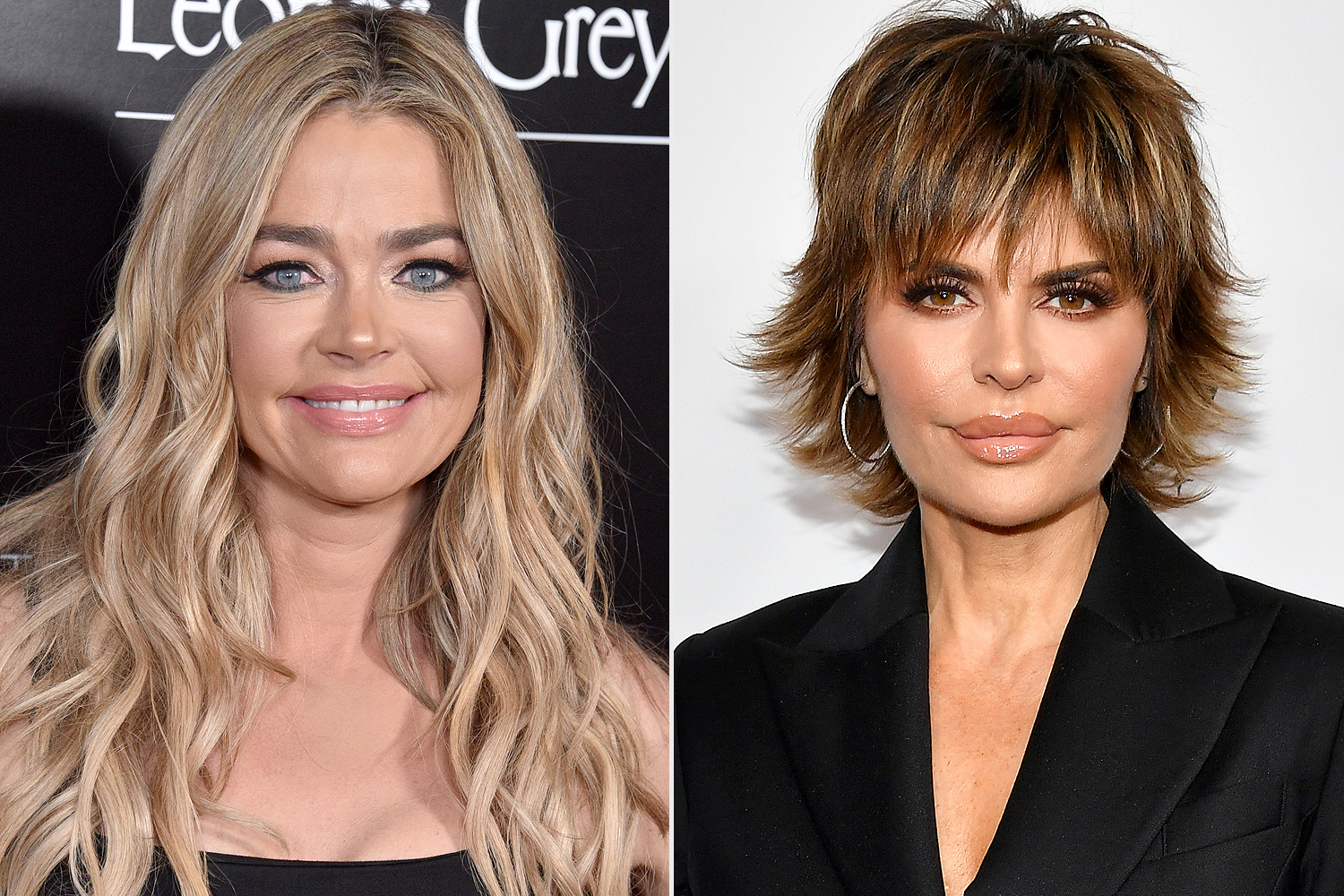 For some of these former soap opera stars, it seems like they've brought the non-stop drama over to their reality television shows. Of course, we are talking about Days of Our Lives star Lisa Rinna who insists that she did sent an apology to The Bold and the Beautiful star Denise Richards for all of the mean and nasty things she said about her while they were both on the Real Housewives of Beverly Hills. Here's what you need to know.
Lisa Rinna Insists That She Sent An Apology To Denise Richards For This Reason
It seems like Lisa is willing to make her wrongs into rights as she has apparently apologized to Denise for insinuating that she had an extra marital affair with fellow Real Housewives of Beverly Hills star Brandi Glanville. Denise has denied all of the accusations.
Lisa shared a screenshotted text message that said, "Denise, I'm deeply sorry for the way I treated you on and around the show. I hope you are doing well, and I wish you and your family nothing but the very best."
Denise replied with, "Thank you so much for your text. It means alot [sic]. I hope you and your family is [sic] good."
Meanwhile, Lisa explained in one of her Instagram Stories why she chose not to share the texts while she was still filming for the Real Housewives of Beverly Hills. She said, "I didn't show that on the show Because I thought it was private but since I've now seen the show thought we should set the record straight."
Back during Season 10, Lisa had a different tune though when she has assumed that Denise had really slept with Brandi and had an affair. Lisa said during one of the confessionals, "I thought my friend would have told me the truth. There's sadness in that, because then I go, 'Well, what else has Denise lied to me about over the years? It feels like Denise has weaponized our friendship and used everything she can to make me feel guilty. 'Lisa, you know better. You know what my poor kids have been through.'"
Denise Richards Just Wants To Move On From The Drama
Denise has so far not made any additional comments about the matter. Needless to say, The Bold and the Beautiful fans will have to tune in everyday to find out what's next. In the meantime, let us know what you think by leaving us a line with your thoughts in our comments section below. The Bold and the Beautiful airs weekdays on the CBS network. Check your local listings for times.
Be sure to catch up with everything on B&B right now. Come back here often for The Bold and the Beautiful spoilers, news and updates.